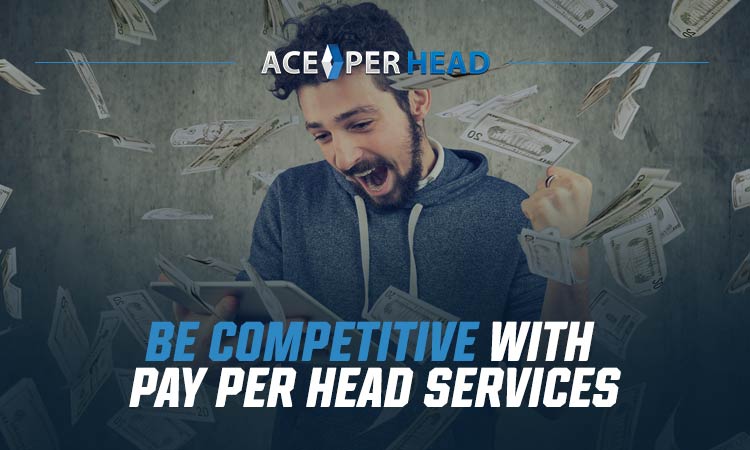 If you're in one of the over two dozen US states with legal sports betting, starting a bookie business in 2023 might be a great career choice. The market is large, lucrative, and always going. Plus, since you'll be working with sports gamblers 24/7, you'll get to indulge your passion for sports at all hours of the day.
Before you can grow your awesome sportsbook, you'll need to choose a top pay per head provider for 2023. But how can you do this? Read on to get some pointers on how you can pick the perfect online bookie software to meet your needs.
Why Pay Per Head?
Pay per head (PPH) sportsbooks are ideal for budding bookies because they're flexible and scalable. Many subscription-based platforms force you to pay a flat fee regardless of the number of gamblers that you're working with. This might be a good deal around the time of major sporting events, but it means that you'll be driven into the hole during the off-season.
PPH platforms solve this issue by letting you pay a small fee for only those gamblers that you're actively working with. If you have 10 gamblers in one month, you'll only be paying around $100 for that month. This is true even if you had 1000 gamblers (and paid $10,000) around the Super Bowl.
The idea behind PPH is that you'll never be putting out more money than you're putting in. A PPH service budget will always be more lucrative than that of a simple subscription model. You can then invest money in strategies that help your business grow rather than throwing it away on unnecessary services.
Why AcePerHead?
AcePerHead is a leading provider of pay per head (PPH) software for bookies looking to run their own gambling business. With a user-friendly interface, a wide range of sports and casino games, and comprehensive customer support, AcePerHead is the best choice for bookies looking to take their business to the next level.
Main Advantages
One of the main advantages of AcePerHead's PPH software is its efficiency. The software provides bookies with a range of tools to manage their customers, set lines and odds, and track their revenue. This allows bookies to focus on growing their business rather than worrying about the operational aspects of running a sportsbook or online casino.
AcePerHead's PPH software also offers a high level of automation. With automated lines and odds, bookies can set their lines and odds quickly and easily, without having to spend hours on manual calculations. This allows bookies to focus on other aspects of their business, such as customer acquisition and retention.
Risk management is another advantage of AcePerHead's PPH software. The software provides bookies with the ability to manage risk, which is essential in the fast-paced world of sports betting. With the right tools, bookies can limit their exposure to risk and protect their business from potential losses.
Another advantage of AcePerHead's PPH software is its scalability. As bookies' business grows, the software can grow along with it. This means that bookies can add more players, more games, and more features as their business expands. This is a significant advantage over traditional bookmaking methods, which can be more difficult to scale up.
AcePerHead also offers comprehensive customer support, which is available 24/7. This can be very helpful for bookies who need assistance with the software or have questions about their account. This can help bookies to attract and retain customers, as well as to resolve any issues that may arise.
In addition to its software, AcePerHead offers a wide range of sports and casino games, which can attract more customers and increase revenue potential. The company also offers a variety of payment methods, including credit and debit cards, e-wallets, cryptocurrency, and bank transfers.
AcePerHead also offers a range of promotional offers and bonuses to help bookies attract and retain customers. For example, they offer new bookies a 6-week free promo of their PPH software, allowing them to test the platform before committing to a subscription. They also offer referral bonuses to bookies who refer new customers to the platform. These types of promotions can help bookies to grow their customer base and increase their revenue.
Additionally, AcePerHead's platform is designed for bookies of all experience levels, whether you're a seasoned pro or just getting started in the bookie business. They offer a demo version of their platform, which allows bookies to test the platform before committing to a subscription. This allows bookies to see firsthand how easy it is to navigate the interface, set lines, and odds, manage risk, and view reports.
Another advantage of AcePerHead is the level of customization it offers. Bookies can customize their platform to fit their specific needs and preferences. They can set their own lines and odds, adjust the layout, and choose from a variety of themes to make the platform match their brand. They also have the ability to customize the customer's experience by setting limits, creating customized reports, and even setting different commission rates for different players.
AcePerHead's platform also offers a wide range of reporting options, which provide bookies with real-time information about their business. This allows bookies to track their revenue and customer activity, analyze performance, and make informed business decisions. The platform also includes a customer management system, which allows bookies to manage their customer base, track customer activity, and set limits and restrictions.
Another advantage of AcePerHead is its security. The platform uses the latest encryption technology to protect customer information and transactions, ensuring that bookies and their customers can have peace of mind when using the platform. The company also complies with all relevant laws and regulations, which can provide additional protection for bookies and their customers.
In addition to all the features and advantages mentioned above, AcePerHead also offers a wide range of live games and a live casino, this way bookies can offer a complete gambling experience to their players, and also allows bookies to increase their revenue by offering more options to their customers.
In conclusion, AcePerHead is the best pay per head software for bookies looking to run their own sports betting or online casino business. It offers a wide range of features that help bookies to manage their business efficiently, including automated lines and odds, risk management, scalability, and comprehensive customer support. The best 2023 pay per head platform also offers a high level of customization, a wide range of reporting options, live games, live casino, and security measures to protect both bookies and their customers.
If you're looking to start your own bookie business or switch to a better pay per head software in this 2023, AcePerHead is the best choice, also, take advantage of our 6 weeks free promo. With the best bookie software and the most complete and professional service, AcePerHead is the best option to take your gambling business to the next level.
Do not Lose Money:
Running a bookie business can be challenging, and it's easy to overlook certain areas where you could be losing money. At AcePerHead.com, we understand the importance of maximizing profits and have identified the following five common ways that bookies lose money:
Not setting proper limits on customers. Without proper limits, it's easy for customers to get in over their heads and rack up large debts. This can lead to unpaid debts and lost revenue for the bookie.
Not keeping accurate records of bets and customer activity. This can lead to missed opportunities to increase revenue and make informed business decisions.
Not having a solid risk management strategy in place. Without a proper risk management strategy, it's easy for bookies to lose money due to unforeseen events or bad bets.
Not offering a wide range of betting options. This can limit the number of customers a bookie can attract and ultimately lead to lost revenue.
Not having a good customer service strategy in place. Without good customer service, it's easy for customers to become frustrated and take their business elsewhere.
At AcePerHead.com, we offer bookies a comprehensive platform that addresses each of these potential issues, providing them with a user-friendly interface, a wide range of sports and casino games, and comprehensive customer support. Additionally, our platform has built-in risk management tools, customizable reporting options, and a variety of payment methods. We also have a team of experienced professionals ready to help bookies with any questions or concerns they might have. By avoiding these common mistakes and using top-notch pay-per-head software, bookies can increase their revenue and grow their business efficiently.
Sportsbooks and Money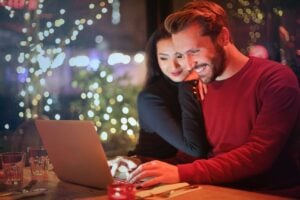 The PPH payment model is great because making money is the goal of any business in 2023. Your sportsbook is, at its core, a business- and one that operates in a very lucrative market.
Being a bookie can get you as much money as you're willing to put into your sportsbook efforts. Smaller bookies can make a decent living of around $35,000 per year. However, these small bookies also have ample opportunities to grow, expand, and make a significantly higher sum than that.
Some bookies make as much as $50,000-$100,000 per week. This high figure comes with a lot of effort, but PPH services can help you grow to this level assuming that you're willing to put in the time to optimize your sportsbook. Sports betting is one of the only accessible markets that give you the chance to make $5 million yearly.
You can also make this cash from home while setting your own hours. Bookies are their own bosses. What could be better?
The Features of PPH
A PPH service experience comes with a lot of awesome features assuming that you choose the right provider.
Reputable services will provide you with the opportunity to make your website easily. They'll guide you through the alteration of a template to meet your brand needs. If you don't like template-based designs, the best providers will help you to create a custom site that meets your vision.
Automated updates (and upgrades) are also part of the PPH sportsbook feature handbook. Providers should constantly be working to make the backend of your site better. This will ensure fast load times and user-friendly functionality for both you and bettors.
You also should have the chance to link your website to other platforms that track scores. This will showcase teams, players, events, and overall lineups to both you and bettors automatically. People can easily see what they owe, why they owe it, and projections for future events in the season.
PPH sportsbook providers should also have a way of communicating with both you and your players. A 24/7 call center for agents is necessary, as is one for bettors. This will ensure that everyone is always on the same page and that you have easy troubleshooting options when issues arise.
But how can you choose a sportsbook in 2023 with all of the best features? Luckily, the process is fairly simple with a little bit of research and consideration.
1. Know Your Needs
It's critical that you do some introspection and identify your needs when choosing a PPH platform. Think about what features are most important to you.
Is it important that you can set your own limits for players? Do you need a custom site built with brand imagery? Do you want to set up a forum on your website so that players can communicate with each other?
Answering these questions and more can help you to select the right platform.
Regardless of what you do, make sure that you're careful about meeting your security needs. One slip-up that leads to data theft could completely destroy both your reputation and your business. A platform that encourages bitcoin payments is essential so that you can keep both agent and player information out of the network.
2. Assess Your Options
The next step towards choosing your sportsbook is to assess your PPH provider options. It's important that you make an informed decision so that you can feel more confident in your choice. You don't want to have to contend with regrets later.
Go online and find information about the top PPH sportsbooks out there. Learn more about what they have to offer before making any decisions.
Online references and reviews are your friends here. You can begin by looking at reviews on the sites themselves, but make sure that you don't stop there. You want to get authentic information from users in addition to those that the company itself tailors to fit its website and brand.
Once you gather information about your provider options, decide on 2-3 that look good to you. Find online forums and communities for bookies and talk to those that use the platforms that you're seriously considering. Compare the features that they say work well for them and the functionality of the website.
Part of assessing your options is also looking into your pay per head service budget. See how much the services cost and how much you'll be paying per person. Make sure that you consider what you'll be getting with each package so you get the most bang for your buck.
3. Communicate With AcePerHead.com
We're not going to beat around the bush: Ace Per Head is likely the sportsbook provider for you. While we encourage you to look into all of your options and avoid regrets, we know that we offer the greatest volume of services at the lowest price.
Take a look at the Ace Per Head site to see what we're all about. Read reviews of our PPH platform on Google and talk to those that we're already working with. Schedule an agent demo to see what we can do in a more practical sense.
When choosing Ace Per Head over other pay per head sportsbook platforms, it's critical that you communicate with our team. That's why open communication is the next step in choosing a sportsbook. You want to know everything before putting any money down on a service, so we're happy to talk to you about what we have to offer.
Create a list of questions and concerns that you have surrounding your sportsbook. You can then contact us online or via phone to reach out with these inquiries. Compare our honest answers with those you have gotten from other sportsbook providers so that you can feel secure when paying to operate your sports betting service with us.
4. Look for Deals and Discounts
The best 2023 PPH sportsbook providers are going to provide you with perks when you choose them. This generally comes in the form of a free trial or some extra services that you can use when setting up a shop. Ace Per Head offers both, but you can continue to ask about payment plans and additional features.
This is critical for ensuring that you get the best value for your money. Deals and trials also help you to practically determine that you're making the right decision. You'll feel better about paying for services once the time comes.
Plus, experts work with you during the trial period to create a website and open up a shop. This means that you'll already be up and running by the time you're paying and taking bets.
Invest in a Pay Per Head Bookie Provider Today
While choosing a pay-per-head sportsbook provider in 2023 may sound like a challenge, it's much easier than you might initially think. All you need to do is assess your options and communicate regularly so that you can invest in the top provider.
We're committed to providing you with the top PPH 24/7 service on the market, so don't hesitate to reach out. We'll work to come up with a plan that works to fit your individual needs. Sign up for a free six-week of our services to see for yourself the ways that Ace Per Head can help your sportsbook succeed in 2023.