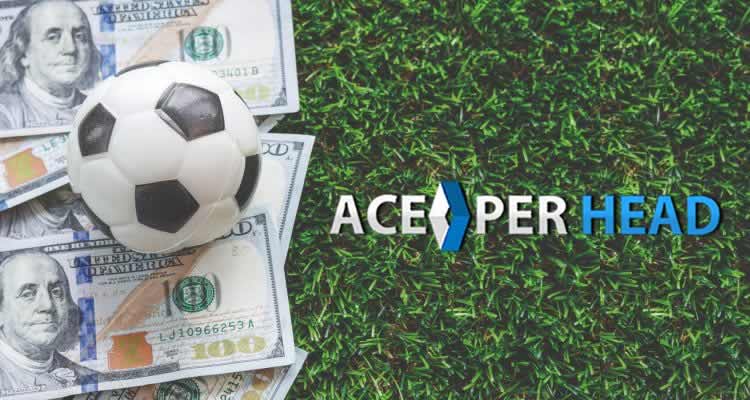 Sports betting is a billion-dollar industry that has almost reached $100 billion in 2021. One can expect this to grow even further in 2023. There is no shortage of obstacles to setting up the perfect outfit, but the growing trend of working alongside a pay per head company has taken a lot of the guesswork out.
What You Need to Know
Let's put things into perspective for those of you who are wondering how to become a bookie agent and whether it's right for you; it is estimated that $5.2 billion were wagered on the Super Bowl game this year alone. Most of those bets were not placed at Las Vegas venues, so imagine the possibilities this implies.
That shows why setting up a sports betting site is a great opportunity, now let's discuss how to do it in the most effective way.
Set a Sportsbook Company with Ace Per Head: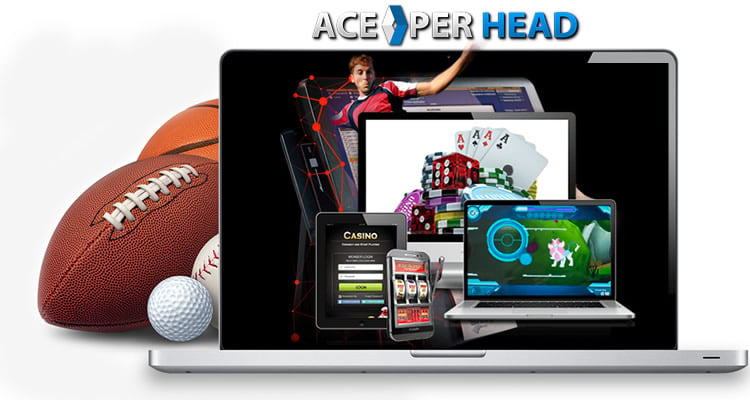 Are you a bookie looking for the best pay-per-head service?
With so many options out there, it can be hard to know which one is right for your business. You need something reliable and secure that won't break the bank.
Look no further than AcePerHead. This pay-per-head service has been trusted by thousands of bookies since 2000, offering unbeatable security and reliability at an affordable price.
Having the best sportsbook around is challenging, but there are ways to make things easier. Here are some of our favorite tips.
1. Choose a Platform
Your first step for sportsbook management is to choose the right platform to run your operations.
Our platform is the best platform for newcomers to sports bookkeeping and is also a great option as you scale your business. It remains one of the most highly-regarded bookmaking platforms in the industry.
With AcePerHead, you can test out a demo so you can understand how the platform works before you commit to it. You'll also get excellent customer service to help you get acclimated to the software.
Make sure you learn about how the platform works. You can contact them to learn about case studies and how the process works to set up your bookmaking business.
A good bookmaking platform is there with you at all times to ensure you can operate your services with as little hassle as possible!
2. Building Your Website
The next step is to build a website for your sportsbook. Make sure you have a great domain name for your business before launching your website.
As this is a time-consuming process, make sure you hire a professional web designer to build your website.
Your website should have the following features to stick out:
Simple navigation
Text and media explaining your service
User registration form
Your company's information in the footer
These are some of the basics of building a sportsbook website. Show your web designer examples of existing sportsbook websites so they can get an idea of how to build your website.
3. Choose Your Sports Wisely
Now you have to choose what sports you'll offer your clients to bet on. The sky's the limit and you can choose everything from horse racing to soccer to baseball and everything in between.
It's up to you to decide what sports you want to include or not. It's best, at first, to choose sports that you're familiar with. You might want to start small before expanding to different sports.
This is also where you have to do your research on the different betting options. You have to learn the different odds and types of betting games to offer your clients.
As your business scales, you'll want to hire a marketing service to help promote the different sports options you offer.
4. How to Launch
You're now ready to launch your sportsbook venture to the public. Start by promoting your website on social media and sending cold emails to potential customers.
In the beginning, you'll have a few clients and you'll be able to manage the website on your own. Since you'll be working with a bookmaking platform, it'll handle many of the technical issues for you.
The platform will offer bets and can help with receiving and distributing payments. Once you launch your sportsbook venture, you'll have to decide how much time you wish to commit to it.
You can choose to run this business as a side hustle and dedicate a few hours per week. Or you can work on it each day if you want it to grow as a full-time business.
5. Start the Best Sportsbook
Now you know how to run the best sportsbook business and embark on a great entrepreneurial venture!
Our platform is perfect for newcomers who want to enter the exciting world of bookmaking. Make sure you register your business and follow the other steps in this guide to get started.
After you've prepared yourself, we'll take it from there and help you on your journey to start a sportsbook venture. You can always reach out to us if you have any questions.
Let's Review the Most Asked Questions We Get Every Day:
🔔1. Do I need to have experience working in a sportsbook prior to opening my own?
The answer is no, it is not necessary, however having some experience with gambling and a basic understanding of it, goes a long way. So, my recommendation to you is, if you have never wagered before, try to do it before you go into this business. No need to go betting your life savings away, but a little experience will help in the long run.
🏁2. How do I hire a line manager?
These days going the conventional route of opening and operating a book on your own is not recommended, instead, contracting the services of a top-notch pay-per-head company like AcePerHead.com is preferable. They will do the hard work of hiring the best talent in the industry so you won't have to.
💻3. How much does the betting software license cost?
There are a lot of software providers available in the market, but the really good ones which offer reliability, security, and flexibility and can handle all kinds of sports and wager types are quite expensive. Again, this is why working with Ace Per Head makes so much sense, they pay for the premium software platforms, but you only pay a fraction of it.
✅4. What should the initial investment be?
This is a relative question for many reasons, if you are setting up shop on your own, then you need to think about the cost of having an operating license in the jurisdiction where your office will be located, then you need to factor the cost of the computers, servers, odd service providers, software providers, internet, payroll, etc. If you are smart and decide to work with a pay per head, then all those costs go away, and you just need to consider how many players you have and how much will you let them wager on a weekly basis. In short, when you work with a per-head service your investment comes down to having enough money to cover all the wagers you accept in a given week.
📶5. How do I keep track of everything my players are doing?
This is quite easy, your agent account at Ace Per Head gives you access to the best reporting, you will be able to see which players had action, on which games, and how much they wagered, you can see all of their balances, and instantly know who is winning and who is not. At the end of the week, you will have a report which details each player's balance so you know who you need to pay and who you need to collect from.
Consider AcePerHead Sportsbook Management
This is everything that you need to know about AcePerHead. If you had questions before reading this article, hopefully, we have answered them for you and shown you that using this platform is possible to conduct legal online gambling.
Just remember what locations legalize gambling in your home country and consider where it is legal to have gambling.
So there you have it, now you know how to become a sports bookie, all you need to do is sign up for an agent account at Ace Per Head. Create your package with us today.