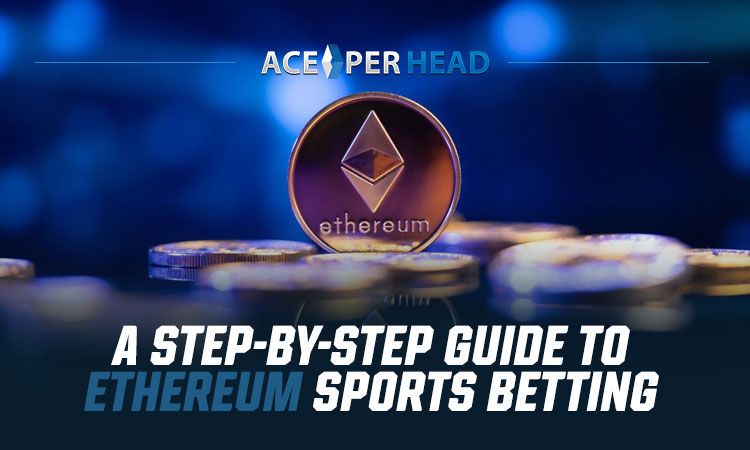 More and more people are placing wagers using cryptocurrencies. You might think of Bitcoin when you think about cryptocurrency betting, but Ethereum is now on the rise and growing increasingly popular. Customers who previously had only been able to wager with Bitcoin can now do so with Ethereum, thanks to several crypto betting companies that previously only accepted Bitcoin as a form of payment.
Things started with Bitcoin, but Ethereum is quickly catching up and has become a popular alternative for consumers who want to put bets on the Internet. There are numerous benefits to betting with Ethereum, just like there are with Bitcoin betting. On that note, let's take a look at how sports betting can be done using Ethereum.
Four-Step Guide – Ethereum Sports Betting
The majority of individuals avoid Ethereum sports betting platforms since they prefer to use a credit card or an e-wallet. The good news is that getting started with Ethereum is straightforward.
Step 1 – Buy Ethereum
To begin, you'll need to purchase Ethereum using fiat money, such as the American Dollar. Fiat-to-crypto platforms like Coinbase and Gemini are popular choices. To use these services, you must first fund your account with a deposit using accessible banking methods. Deposits can be made via Mastercard, Visa, or bank transfers at these exchanges.
To buy Ethereum, you'll need to deposit money first. You'll be able to see how much Ethereum you'll acquire for each dollar on the exchange. Once the transaction is confirmed, you become a full owner of the cryptocurrency. You can either store your Ethereum on an exchange or set up your cryptocurrency wallet, which offers complete control over your currency.
Step 2 – Find A Sports Betting Sites That Accepts Ethereum
A growing number of online bookmakers are beginning to acknowledge virtual currencies like Ethereum in addition to the more traditional methods of payment like credit cards and electronic wallets. So you can pick from one of these options.
Step 3 – Make a deposit
After completing the Ethereum transaction procedure, one must wait for the process to be completed. Once the approved Ethereum reaches the bookmaker's address, Ethereum will be promptly deposited to one's account. Ethereum will not appear in the account, but rather the equivalent balance in USD or another specified currency.
Step 4 – Place Your Bet
The last step of this 4-step process ends with the bettor placing a bet on their favorite sporting event. Bettors have several options for placing bets using Ethereum, such as in-game betting, Moneyline betting, and Over/Under. All of these options promise handsome payout if bettors can make the right predictions.
Bookmakers and sportsbook agents who might be interested in setting up their own Ethereum sportsbook should get in touch with Ace Per Head. We are a premium pay-per-head software offering the best , enabling them to get started with their bookmaker venture. Whether someone is looking for a Bitcoin bookie software or casino software, they do it all.