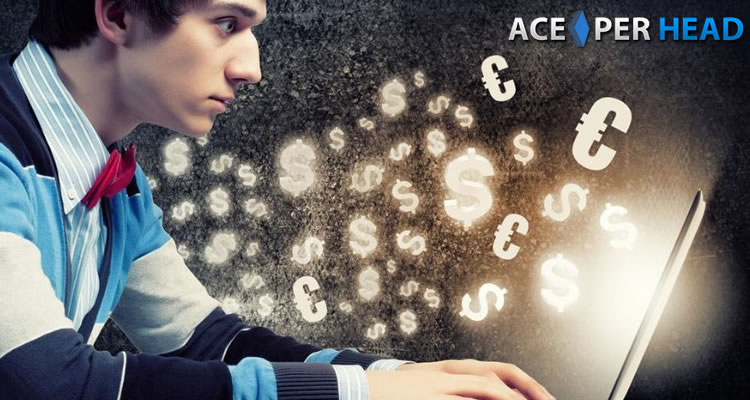 This generation got a raw deal when it comes to economic benefits, with fewer available jobs and even lower wages, it is hard for millennials to get ahead. But, there is a new business trend that might turn this around.
Use Your Skills to Make Money
Becoming an online sports betting agent is a great opportunity to make loads of money by working from anywhere in the world. There are no office hours, no one to answer to but yourself, there is complete freedom in how to run your business.
The best part is you don't need to have any experience in the sports betting arena, by choosing to work with www.AcePerHead.com the leaders in pay per head betting services, you can entrust the entire management of the sportsbook to them, while you focus on growing your business online.
Millennials have a unique set of skills related to the internet, so getting the word out there and acquiring players should be a breeze for most. AcePerHead.com will take care of posting and managing lines, grading games, accepting wagers, and keeping all the data safe and secure.
You will get to oversee everything that happens with your package from the agent backend, which is accessible from any device connected to the internet around the world. From here you will be able to run reports, see how much money you have made during the week, how many active players you have, and much more.
The way a pay per head works is by providing all the necessary tools and services a sportsbook requires to operate, like betting software, line managers, wagering clerks, and IT staff. For these services, you as a sports betting agent will be billed every week based on the number of players who placed at least one wager during this period. In other words, you only have to pay for what you used, if half of your players were not active during the week you will not have to pay for them, this makes this business model cost-efficient and perfect for startups.
By having expert line managers handle the wagering odds, you can relax knowing that they will work their magic every day to try and maximize your revenue. The way they do this is by posting odds that will appeal to players, but the goal is to create interest on both sides of the game, having too much money on a team means you run the risk of losing a lot of money if this team does not cover it. By balancing the money, you have a much better chance of making a profit regardless of the outcome of the event.
If you have been looking for a business idea, that you can develop and manage remotely, allowing you the freedom you crave while generating a nice income, then becoming a sports betting agent is something you should consider.
This is the best time to make money from sports gambling, and, as an added bonus if you register before the start of the season you will receive an incredible 6-weeks free; this means you will have 6 full weeks to grow your bookie business without having to pay a dime to AcePerHead.com, this offer will expire soon, so act now!