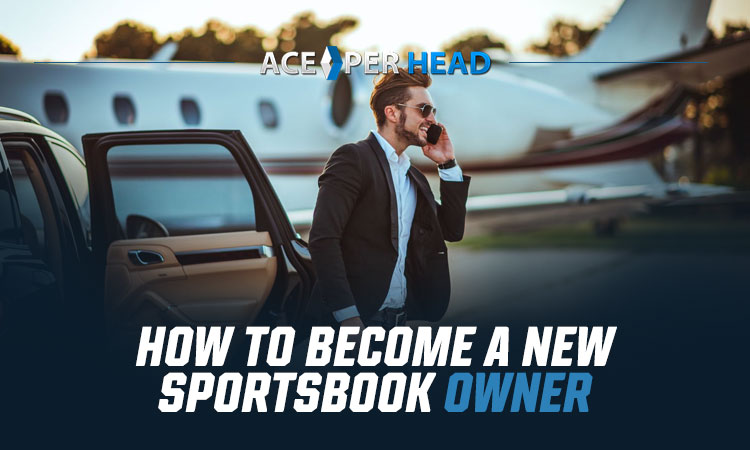 Starting a new business can be daunting, but it helps to have the right tools at your fingertips.
If you're thinking about starting an online sportsbook or switching from your current platform to a more robust one, you've come to the right spot. At Ace Per Head, we've created a seamless process that makes it easy for online bookies to get up and running.
Are you interested in learning more about being a sportsbook owner? Today, we're sharing how you can become one and transform your interest into income.
Create Your Sportsbook Website
The first step in becoming a successful sportsbook owner is creating your player website. While you could learn all the technical ins and outs of coding and website development, we're willing to bet that your time could be better spent elsewhere.
Instead of building everything from scratch, trust our expert web designers to take the reins! In addition to dozens of our mobile-friendly templates, we also offer professional web design services so you can get everything exactly how you want it.
In the end, you'll have a fully inclusive mobile sportsbook that your players will love to use.
Outsource the Logistics
Interested in sportsbook management, but not sure you have the time or capacity to keep your site up-to-date? That's what we're here for! We'll manage your site 24/7, updating all odds up to the second they switch.
In addition, we'll also post thousands of betting options for you to offer your players every day. If you're not too familiar with the details of bookmaking and setting odds, don't sweat it. This is what we do, and we'd love to help you do it, too.
Find Interested Players
While we're busy taking care of everything on the back end, your only job will be to find people who want to bet! It might seem old-fashioned, but we suggest starting with word-of-mouth advertising, as that tends to be one of the most effective forms of outreach.
From there, you can also expand your search outward. Post on social media, talk to your co-workers and approach your acquaintances. You might be surprised to discover who's interested in placing a bet!
Grow, Grow, Grow
That's truly all there is to it. Once your site is all set and players are coming in, starting a sportsbook business couldn't be simpler. This is a versatile, exciting, and fast-growing field, with something for your players to bet on every second of the day.
Your virtual casino will stay open 24/7, so you could potentially earn money even while you sleep!
Best PPH Sportsbook Software
With PPH sportsbook software, you only have to pay for what you need. This helps you grow and scale your business at a pace you can afford.
With so many options on the market, it can be hard to know which vendor to choose and which features to focus on. Today, we're sharing how to find the best PPH bookie software, and why you should start your search with us!
Ease and Accessibility
Whether you're brand-new to the online betting space or you've been running your own site for years, the best pay-per-head company makes setup a breeze. When you trust the work to Ace Per Head, we'll get you started the same day you sign up.
From there, the only thing you have to do is share the new site with your players! We'll transfer everything over so you don't have to, from their settings and balances to their current open bets. They can even keep their same usernames and passwords.
Reliable Service and Support
Not all betting apps offer the superior level of customer support you'll receive at Ace Per Head. We've invested years into building our reliable team, and we're always available to help. We also keep your players' privacy and security top of mind and handle all interactions with the utmost security and discretion.
We're known as industry leaders because we never sacrifice quality to cut corners. The company you choose should be transparent, easy to work with, and there when you need them.
Feature-Rich Software
Of course, you also want to team with a PPH site that can offer your players the ultimate experience, every time they log in! You can check out all of our features to learn what we offer, but here's a high-level overview:
Mobile-friendly tools
Fully configurable boards, players, lines, and limits
VIP live betting
Bet ticker
Real-time wager alerts
Live scores
Custom prop builder
Move lines
Secure chat function
This is only a sample of the features your players can enjoy when you build your platform with us. We also offer a wide range of agent site features, so you're sure to have everything you need.
Find the Best PPH Software Here
When you're in the online sports betting industry, you need a solution that will attract — and keep — the right players. Partnering with the wrong company could turn them away and tarnish your reputation.
Thankfully, the opposite also holds true. When you team up with the best pay per head firm in the business, your reputation will precede you for all the right reasons. At Ace Per Head, we know what your players want, and we've built our platform to exceed those standards.
Check Out Our New Sportsbooks Today
We know how easy and enjoyable it is to become an online sportsbook owner. However, you don't have to take our word for it. To see how simple the setup process is, take advantage of our current promotion!
We're offering a free six-week trial of our top sportsbook software so you can check out the features and familiarize yourself with the layout. To learn more and get started, check it out today!