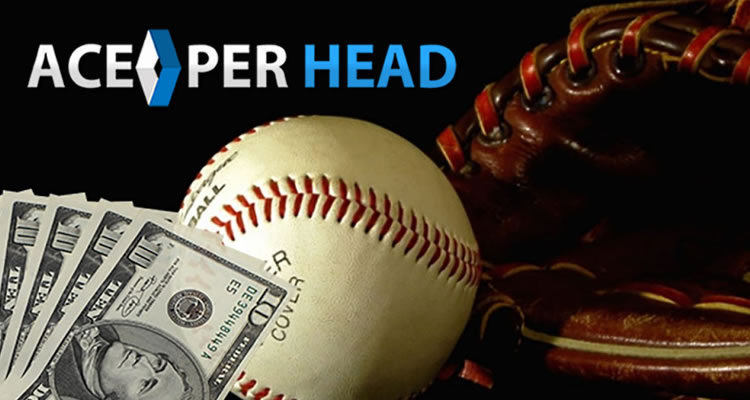 It helps to look for the best online sports betting software if you want to succeed in bookmaking. No matter what platform you choose, however, a few helpful tips can help you to run a profitable operation.
The online sports industry has taken off. So much so that demand to meet players' needs on the go has reached its peak.
Now, sports betting platforms provide operators with remarkable innovations. These innovations allow players to bet on nearly any sporting event. Furthermore, players can do so from anywhere in the world and at any time.
There are several sports betting platforms available. Resultantly, choosing the right one for your business can prove challenging.
For seven useful sports betting platform tips, keep reading.
1. Start a Strong Sports Betting Business With the Right Technology
There's no need to pay a developer hundreds of thousands of dollars to build your sports betting platform. By subscribing to the right pay per head service, you can put that money to better use. You can partner with a leading service provider to access a power-packed betting platform that's already established.
A leading service provider will give you access to robust software. Furthermore, the technology will let you manage all the action that you can handle. Best of all, you'll only pay a nominal fee each week for your active clients.
It's important to watch out for platforms that charge you every week for every client on your list. With these kinds of platforms, you'll need to purge your client list often. This work alone is a considerable task.
Services such as Ace Per Head, however, only charge you for clients who place bets. This pricing scheme is a huge bonus.
Firstly, it saves you time by eliminating the need to track your clients. Also, you'll pay a flat rate, no matter how much or how little your clients bet. As a gaming site operator, this means the more players that you attract, the more money you can make.
2. Keeping Things Aboveboard
You should never set up your business using a platform that looks suspicious. Every country has rules for gambling. Accordingly, it's important to make sure you choose a vendor that offers legal sports betting.
If you set up your business using a suspicious site, the government could close your site down. Even worse, you could lose any money that you have in your account.
In short, you might lose your entire business if you don't make sure that you choose a legitimate platform. For this reason, it's important to make sure to work with a service provider that's aboveboard.
Legitimate sports betting platforms provide you with everything that you need to launch your website. For example, they'll offer state-of-the-art software. The software will help you maintain complete control over all bets.
They'll even allow you to set odds to hedge your losses against big wins. A leading sports betting platform will also enable you to credit player accounts accurately and with minimal effort.
With a leading platform, you'll always pay out winnings immediately and correctly. For this reason, a top sports betting platform will help you to build credibility.
3. Easing Into the Bookmaking Biz
A top sports betting platform will also provide you with reliable payment options. As soon as you set up your site, you'll have the ability to start taking bets.
By working with a leading sports betting platform, you have a considerable advantage. The top platforms know the best ways to manage player transactions.
Furthermore, they'll help you to ensure that your accounts are set up correctly. As soon as you establish your payment account, you're ready to start taking bets.
As a new operator, however, you may want to minimize your risks. It may tempt you to attract new players by offering attractive bonuses. Bonuses are a great tactic for bringing in new players.
However, it's important to keep costs as low as possible when you're just starting out. Instead, you might want to consider competing by providing exceptional customer service.
For example, you could provide players with a small credit for your sportsbook or casino if they're experiencing a long losing streak. This tactic is a great way to keep customers happy.
In business, the best way to find new customers is by word-of-mouth referral. By keeping customers happy, you're more likely to earn these coveted referrals. If you provide modest perks for your players, you can build your online sportsbook consistently over time.
4. Take Good Care of Your Bettors
Today, cybersecurity is a top concern. Players need to enter information to make bets. It's important to know that you're using a platform that you can trust with that information.
Unfortunately, less reputable betting platform services have somewhat tarnished the industry. For this reason, it's important to work with a reputable gambling platform. By doing so, you'll protect the interests of yourself and your players.
Also, every sportsbook is different. However, you want to make sure that your website provides the same great experience as your mobile app. Accordingly, you'll want to work with a sports betting platform whose features transferred to the mobile version of your site nicely.
Programmers develop websites and apps using completely different methods. However, a leading sports betting platform will ensure a satisfying experience no matter the device used by your players.
Whether using their tablet or their smartphone, you want your players to have a comfortable experience. Players should have the ability to make bets quickly and efficiently.
5. Take Advantage of Advanced Functionality
It's worth considering the functionality of mobile apps.
One of the best ways to build your sportsbook quickly is through your mobile betting app. For this reason, you'll want to choose a vendor with a top-notch mobile application.
Today, everybody uses apps. They're a part of everyday life.
The same concept applies to sportsbooks. However, it's important to choose a vendor that lets your players choose from a ride variety of sporting events.
Of course, your players will need the ability to make bets. However, you should also give your players the option to watch the action unfold while they're on the go. Gamblers love this feature.
For this reason, you should choose a sports betting platform that lets you provide your players with up-to-the-minute information. Knowing what's happening every minute of the game is a must for any sports betting enthusiast.
Also, today's players want to make bets while the game is in play. For this reason, the top sports betting platforms offer live streaming feeds. You can offer a value-added service by making this feature available for your players.
6. Evaluate Potential Service Providers
When searching for a sports betting platform, you'll want to consider a few things. Firstly, you'll want to consider a service provider's reputation. Accordingly, it's a good idea to look up a sports betting platform's online reviews.
You also want to provide a great experience for your players. For this reason, you should choose a sports betting platform that's easy to use.
Furthermore, today's players want options. Resultantly, it's important that you give your players access to a wide range of sporting events. Furthermore, you want to make sure to choose a platform with a wide range of betting options.
You also want to choose a flexible platform. For example, the platform that you select should allow you to adjust odds and lines easily.
In the current climate, payment processing has never been more important. For this reason, you'll also want to make sure that your sports betting platform makes it easy to process payments.
What's more, you want to choose a platform that allows you to make payouts fast. You'll also want to select a service provider that can help you to deliver exceptional customer service.
Finally, you want to choose a platform that will allow you to expand into other areas. For example, you might want to start offering casino games as your business grows.
7. Partner With the Best Pay Per Head Service in the Field
It's important to get the best value for your investment when choosing a sportsbook betting platform. However, you won't always find the best value by looking for the cheapest service.
In most instances, if you choose the cheapest service, you'll get the poorest performance. Instead, look for a service that provides the right balance of cost and value.
A Leader in Pay Per Head Software
For instance, a top service such as Ace Per Head makes it easy to get into the business for a modest per-user fee. There are many advantages to using Ace Per Head to host your sportsbook.
A subscription to Ace Per Head will give you immediate access to a professional-looking presence that rivals the best sport betting sites. What's more, Ace Per Head will provide you with the tools and training needed to help your business grow.
Get Started With the Best Service Provider Today!
Now you know seven useful sports gambling software tips. You're ready to make the most out of launching your own sports betting platform!
Ace Per Head can help you get in on the action without breaking the bank. We've led the online gaming industry for more than 22 years. During that time, we've earned a reputation as the most trusted pay per head platform in the industry.
Over the years, we've maintained a 99% customer satisfaction rating. With our platform, we make it easy to keep your players happy.
Get started setting up your online sportsbook today. Claim your six-week free trial now.