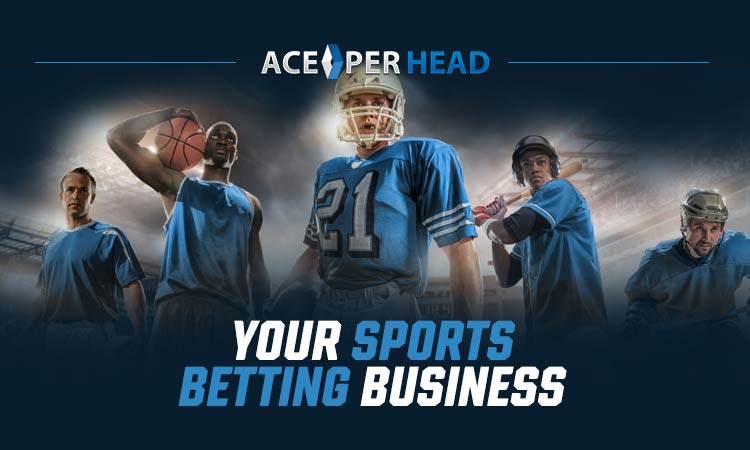 Did you know that, according to Pie Insurance, there are more than 30 million small businesses in the US? Additionally, small businesses make up almost all US businesses. They make up 99.9% of them. Also, almost half of Americans are employed by them.
If you're thinking of joining the many business owners in the US by starting a sports betting business, you must create a business plan outline.
However, if you aren't sure where to get started, you might be feeling stressed or overwhelmed.
Fortunately, in this article, we'll cover how you can create a business plan outline for your sports betting business.
Finally, you can fully understand the business you're starting. You can also present any information needed to others, which will help your business be more successful than ever. Read on to learn more.
Executive Summary
The first section that appears in your business plan outline is the executive summary. Keep in mind, however, that you'll likely write this section last. This is because it will be a summary of everything that's within your sports betting business plan outline.
It will start by including an introduction to your business. It will also include an overview of it that's high-level.
Additionally, it will include the mission statement of your sports betting business and details about what you offer your clients through your offerings.
Keep in mind that when you eventually fill out this part of the outline, you need it to be outstanding.
This is because it's often the first impression that people get of your business. These people include potential funders.
Business Description
The next section of your business plan outline will be the business description. In this section, you'll provide details about your business. They will include what problems it will solve and who your buyers are most likely to be.
Basically, it's a summary of what your business does and for whom.
In this section, you can also provide information about the sports betting industry generally. This might include estimated sales, major business players, and trends.
It's important to portray this all in a positive light. For example, you might include information about how the industry has been growing. You might also include information about which areas have been successful recently.
Then, you'll demonstrate how the business you're starting is in a good place in regards to the sports betting industry.
Demonstrate how your business has a positive place within the industry. You should write about your business's competitive advantage. Additionally, make it stand out from competitors.
How can you show how it stands out? You could, for example, give some details about your relevant expertise.
Market Analysis
The next section of a business plan outline is the market analysis. In this section, you'll identify who your best clients or customers are. To make your market analysis as compelling as possible, you have to complete thorough research on your primary target market's:
Demographics
Geographic location
Needs
Additionally, you should research how you'll meet these needs with your sports betting business. The idea behind the market analysis section is that you understand your primary target market so well that you can make knowledgeable predictions about whether they'll work with your business.
One of the benefits of completing the market analysis is that will also help you with your sports betting marketing strategy later on.
Competitive Analysis
In researching for this section of your business plan outline, you'll learn about how successful your indirect and direct competitors are in the sports betting business marketplace. In this section, you'll cover details about your competitors including:
Their advantages
Their weaknesses
Their strengths
In addition to providing information about your competitors, you'll show how your business stands out from the sports betting business competition. For example, if you use sports betting software and they don't, this could be a way you stand out.
Additionally, if there are any barriers you'd have to overcome to enter the market, you'll demonstrate how you'll surpass them in this section.
The primary goal of the competitive analysis section is to show how the business you're running will be different from your competitors' businesses.
However, it can also be a place where you provide information that will convince potential funders that your business can successfully compete in the marketplace.
Sales and Marketing Plan
Next, comes the sales and marketing plan section. In this section, you'll include information about your sales strategy, proposed promotion and advertising activities, pricing plan, and an overview of the benefits that come with using your sports betting business.
You'll also cover your business's USP, or unique selling proposition, here.
If you aren't sure what this is, it's basically the answer to the question: "Why should people choose to work with my sports betting business instead of another one?"
Think about what makes your business special and unique to answer this question.
In addition to the above information, you'll include how you're going to persuade people to hire your sports betting business. You'll also include how you plan to get your services to your target market.
Ownership and Management Team
In this section, you'll cover the structure of your business legally as well as management resources. If you're a bookie and no one else works with you, this is quite simple to put together. However, if you have a co-founder or someone doing your marketing, include them in this section.
When you include anyone in this section, provide information about special skills or experience they're bringing to your business.
If you're using your business plan with the goal of getting funding, it's smart to have an advisory board be a management resource.
Operating Plan
This section will cover some of the more practical elements related to how you plan to run your business. It will provide information about inventory requirements, employees you might need, a description of equipment and facilities, and the physical location of your business.
If you're operating everything yourself from home and running your business online, your operating plan is likely to be quite simple.
However, keep in mind that you'll still want to include your home address as your business address if that's where you're operating.
Additionally, include any equipment such as your computer or sports betting software you're using.
Financial Plan
In the financial plan section of your business plan outline, you'll provide information about your financial situation. This will include details about your current financial situation. It will also include information about funding needs and what income you expect to get from your business.
In the financial plan, you'll include a financial section. Here, you should provide a financial statement analysis, financial statements that are detailed, and your funding requirements.
You'll also present the three important financial documents any business should have: the income statement, the balance sheet, and the cash flow statement (or cash flow projection if your business is new).
Appendices, Exhibits, and Other Relevant Information
Once you've completed all the other sections of your business plan outline, you might find that you have a specific type of additional information. This is a specific type of information that can make your sports betting business idea seem more credible or like it has the potential of becoming a successful business.
If you have any information of this sort, you should include it in this last section of your business plan outline.
This information might include permits, marketing studies, résumés, credit histories, marketing materials, and any legal agreements such as contracts that are pertinent to your sports betting business.
A Note on Appearance and Organization
Keep in mind that, once you've created your outline and fleshed it out, you should also think about appearance and organization. It might be helpful to hire a professional to review, edit, or design your sports betting business plan so it's as impressive as possible.
As for organization, after you've finished putting together your business plan, you should include a title page before all the content we covered in this article.
On this title page, list the contents of the business plan and place a page number next to each one demonstrating where it can be found in the document.
Getting Help With Your Business Plan Outline and Other Business Elements
Now that you've learned how to draft a business plan outline for your sports betting business, you might need more information. Maybe you want to learn how to get the information you need for specific sections or you want to learn more about sports betting business industry trends.
Whatever information you need, we can help. At Ace Per Head, we're experts when it comes to running sports betting businesses.
We also offer Pay-Per-Head, or PPH, services to bookies and sportsbook agents, helping them grow their businesses. To learn more about these services, find out more now.