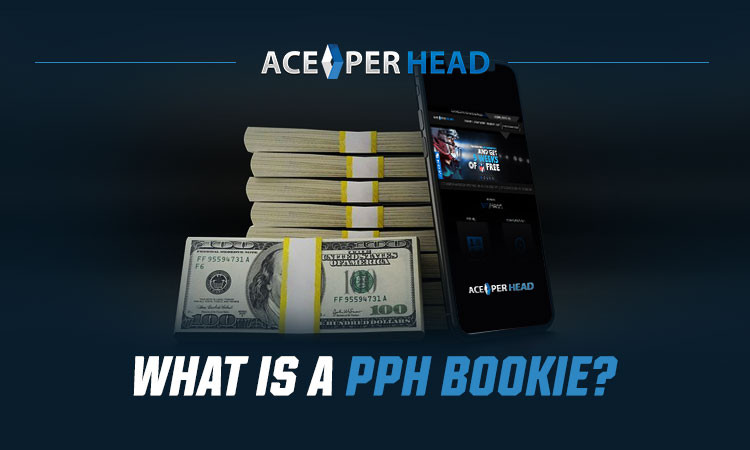 Did you know that 46% of American adults are interested in placing sports bets? If you're a fan of sports betting, you're far from alone. 106 million Americans have you in good company, and that doesn't even account for gamblers abroad.
Becoming a bookie is an awesome way to make bank off your love for betting. There's no better way to connect with other sports enthusiasts than via a PPH Bookie.
Read on to learn what this means and how using these services can benefit you.
What Is a Pay Per Head Bookie?
A pay per head (or PPH) sportsbook is an online bookie platform. It's also sometimes referred to as 'price per player' software because of the way that you pay to use it.
Basically, you invest a small amount of money- around $10 per person- who gambles with your sportsbook. The price may rise to around $20 if you request additional features in addition to what comes with the basic platform. However, it never gets much higher than that.
Since you can expect gamblers to make bets of hundreds (or thousands) of dollars, a PPH Bookie ensures that you never will spend more than you make. Your bookie business will always be profitable.
Is PPH Legal?
PPH Bookie sites are 100% legal in most states. If sports betting is legal, so is using a PPH service. Check out the specific laws of your state for more information.
Remember that you will need to pay taxes on all of your PPH winnings. It's just like any other business in this way. If you accept payment in bitcoin, however, taxes may look a little different. Make sure that you do your research before tax season begins.
How Do PPH Sportsbooks Work?
The best PPH Bookie, Ace Per Head, makes the process of setting up a platform easy. All you need to do is reach out and inquire about your individual needs. We'll even give you an agent software demo so you can see what it's like to set up a profile with us.
The first thing that PPH Bookie providers do is work with you to set up your platform. This interface will be your main hub of operations where you take bets and cash out. It also will serve as a website where bettors can find you, set up payment, and place bets.
We offer a ton of different templates that you can choose from for your PPH Bookie site. There's sure to be something you like. However, if you have a different vision, our experts are also happy to work with you and set up a custom website to fit your needs.
We then will help you launch your platform and make it visible to an audience. This includes offering fully managed features like customer service, automated updates, and security measures to keep you and your bettors safe.
Your role in all this?
Sign on bettors. Look at scores as they automatically appear on your PPH website. Cash-out.
It's that easy!
The Benefits of PPH
Being a bookie is extremely lucrative. You make as much money as you're willing to put in effort.
While smaller bookies will only make a living of $35,000 or so a year, they also have the opportunity to build a name for themselves. Larger bookies can make $50,000-$100,000 per week after they expand. This amounts to well over a million dollars per year.
Flexibility
PPH services are scalable and flexible. You only need to pay more money as you grow your bookie business.
In the beginning, you'll only be investing a small amount of money since you only have a few players. As time goes on, you'll wind up paying more, but you'll also wind up making more- way more than you'd be making in a 9-5.
You also don't need to pay the same fee year-round as you would with a flat fee bookie service. This allows you to sign on more players during sports seasons and even more around the times of major events such as the Super Bowl or World Cup.
However, you don't need to worry about paying these same fees during the off-season. You only pay for the number of players that you have at the exact moment you're paying. This saves you money and stress while ensuring that you always turn a profit.
Fully Managed Web Services
You also should be investing in PPH services because of the features they'll grant you access to. One of the greatest features is fully managed services for your website.
Contained within your small fee is access to technology that can keep your site running smoothly. While other sportsbook providers may require you to perform all updates, Ace Per Head's PPH software automates these updates. Your page will therefore always be above par, making it more appealing to bettors.
Other aspects of website management include quick problem troubleshooting, enhancing site load times, and backing up/storing information safely.
Despite this full management, though, you will not lose control over your bookie business. Your boards, players, lines, and limits will remain fully configurable. We simply will carry out any platform changes that you request.
Automated Score Tracking
The setup of your PPH Bookie service is really completely up to you. However, many successful bookies choose to connect their platform to other websites that track the scores of various sporting events.
Traditional bookies need to keep tabs on every single event that players bet on. Doing this manually is extremely difficult. It's nearly impossible when you consider smaller and more specific bets on players.
Automated score tracking lets you rest easy because you no longer will need to track these bets manually. You also will always know where you stand with each bet, as will your players. There won't be any confusion as to who owes who money.
Security and Safety
Security needs to be a top priority for your sportsbook business. Your PPH Bookie review network is going to be really bad if you lose or mishandle player information. You'll lose your reputation and, ultimately, your business.
Unfortunately, keeping your site secure on your own is nearly impossible. That's where your PPH provider comes in.
We offer many different ways to keep your player's information secure (as well as your own). The first thing we do is use multi-factor authentication and high-level encryption technologies to keep unauthorized users away.
However, we don't stop there. Our experts also track trends in your website and catch blips early. This allows for immediate troubleshooting and, when needed, disaster recovery.
We also keep you and your players safe by allowing ourselves no information about you. This means that you pay us with secure and untraceable bitcoin. Hackers can't steal your financial information or track your identity in the event of a breach.
We strongly encourage you to also allow players to place bets in bitcoin. This will keep their identities safe as well as your own.
High-Level Customer Service
You also gain access to top-notch customer support when you work with the best PPH provider. We're here to answer any questions that you as an agent have at our 24-hour call center.
Additionally, we will field your player's calls in this same location. This eliminates the need for you to wait by the phone for player calls. You can leave all of these interactions to us so that you can focus on what matters- taking bets.
Our call center is also extremely secure. We randomly assign a number to you and never learn your name or any financial information. You can rest assured that since we know nothing about you, malware and hackers will never access your information.
The same applies to your players. Each of them will similarly be assigned a random number so that their identity is protected. You also will not have access to their identity so that malware can't pick it up in the unlikely event that your platform is broken into.
Get Started
Now that you know what a PPH Bookie is and how it can benefit you, it's time to get started. Create your package today and begin your six-week free trial.
Because all of our services are open to you, you'll get the same care during your trial period that you will when you sign up to work with us after. While this trial is obligation-free, it's a good opportunity to see why Ace Per Head prides itself on being the top sportsbook provider on the market. Since we're committed to helping your business thrive, we look forward to hearing from you soon.