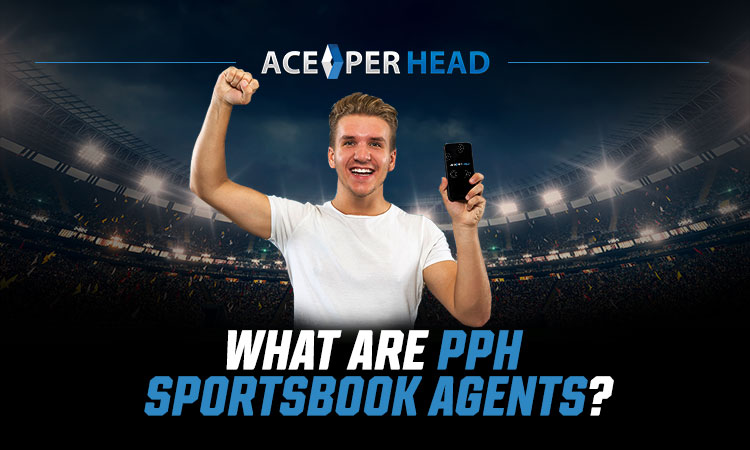 Did you know that 23.2 million Americans will take the leap and bet on the 2021 Super Bowl? If these many people are betting on a single sporting event, it stands to reason that even more of them will be placing bets all around the year. This assumption checks out since 80% of US residents gamble regularly.
PPH sportsbook agents manage the bets that people place on all kinds of sporting events. They have the house edge when taking these bets and are ultimately the ones who make a profit. But what is a PPH sportsbook agent, exactly? How can you become one and immediately start making bank?
That's what we're going to talk about here today. Read on to learn how you can invest in a PPH service, become an agent, and grow your sportsbook.
What Are PPH Sportsbook Agents?
If you know what a bookie is, you already understand the concept of being an agent. 'Agent' is another word for bookmaker (shortened as 'bookie').
These people earn a living by taking bets from gamblers on various sports. They manage their rules, lines, and limitations. They communicate with clients, track payment methods, and give payout when necessary.
They also have a house edge and collect a lot of money from bettors. It can range between $5000-$10,000 per week!
This lucrative career is made even more so when an agent uses a pay per head (PPH) platform. These online platforms are fully managed by a company like Ace Per Head, who you pay around $10 per client that you have. In return for this small fee, we run updates and security checks on your custom-built website. We also communicate with clients via a call center.
To top it all off, we help you to design the perfect template-based or fully-custom website that both you and your bettors can see and manage bets on. This platform makes it easier for you and your clients to see what sports are available to bet on, how much has been previously bet, and who owes who money.
What Do PPH Sportsbook Agents Do?
You likely are wondering what a PPH sportsbook agent needs to do with a platform that's so heavily managed by a third party. Turns out, there's still a lot to be done- we just free up time you would have spent on menial tasks so that you can focus on growing your clientele and sportsbook.
As a PPH agent, you will retain complete control over your board. While some people fear a loss of control and therefore are reluctant to move online, this is one of the things that PPH sportsbook agents still must consider. You tell our professionals over the lines, rules, and limitations that you want in place. We just do the technical work to make it happen.
It also will be your job to recruit new bettors and retain old ones. You can do this in tons of different ways from social media advertising to Google Ads. You also will be able to receive an respond to messages over your platform if you choose to incorporate this feature into your site.
What Makes Them Successful?
PPH sportsbook agents are successful for similar reasons that traditional bookies are: ambition, drive, and passion for sports. However, this success is multiplied exponentially because they have more help than their traditional counterparts. Having a staff to support both you and your clients frees up time and energy so you can focus on the fun and important parts of being a bookie.
Another factor that contributes to PPH agent success is the time and money saved designing a website. You can spend thousands of dollars learning about web design and marketing. On the other hand, you can let Ace Per Head design your site in just the way you want it, ensure multi-facet authentication, and provide automatic updates.
Why Should You Become a Bookie Who Uses PPH Software?
Now that you know what a PPH sportsbook agent does, you likely are wondering whether or not this is right for you.
The best PPH sportsbook agents simply started out as people with the goals of having a good time, making money, and creating an easy way to fund their passions. If this describes you, becoming a PPH bookie is a good choice.
It's Fun
Most bookies enter their careers because they're passionate about sports. If you're considering becoming an agent, you'll have a really good time if you enjoy sporting events. You'll have a good excuse to constantly check scores, watch the latest games, and keep track of all that goes on.
While your PPH software will automatically track infinite games for you, allowing you to grow you sportsbook, you can focus on the events that you love most. You can also meet people with similar interests to yours by fostering business connections with other betting agencies and bookies.
It's Lucrative
Bookies also make a lot of money. You'll make thousands of dollars every week if you're a successful bookie, but that isn't all. You can collect money on both winning and losing bets by offering wagers at various odds.
Being a bookie is also lucrative because of the low financial output required. You only need to pay around $10 per head when you work with Ace Per Head. While there are some low additional fees for creating your website, this is nothing compared to the initial expenses of starting any other type of business.
It's Easy
The bottom line is that becoming a bookie is extremely easy. You make all decisions and we manage all of those decisions for you.
All you need to do is monitor the bets placed from the agent end of your PPH site and remain transparent by showing these bets to those on the player end. You can sit back, relax, and cash out.
How to Become a PPH Sportsbook Agent
So, how can you become a pay per head sportsbook agent?
This simple process can be broken down into three initial steps. While you'll need to maintain your online presence and reputation over the years, you can set up your platform quickly, efficiently, and effectively.
Do Your Research
To become a PPH sportsbook agent, you'll first need to do a bit of research. This will help you determine which sports you offer betting on so that you can maximize your profits. You also will be able to provide the best client experience possible.
In addition to betting on the sports that you're most passionate about, look into which sports people are betting on recently. You want to follow recent trends in sports betting so that you engage the most bettors possible.
You also need to research major sporting events that are coming up soon. Some events such as March Madness and the Super Bowl are no-brainers, but there may be minor horse betting or soccer tournaments that you don't know about.
Create a PPH Platform
Once that's done, you can set to building your online presence. Create your package and talk to Ace Per Head's professionals to determine what your site should look like. We offer tons of different templates that you can use, but we also are happy to custom-design a PPH site for you.
You then can test run the platform from both the agent end and the player end. This will let you see how your clients will experience the site. You can then ask us to make any alterations to it before it goes live.
Launch your website and pat yourself on the back. You'll officially be a PPH sportsbook agent at this point and can begin working with bettors all over the world!
Get the Word Out
Despite your milestone, however, there's still some work to be done. You'll need to talk to existing clients (if you have any) and inform them of your migration online. If you're completely new to being a bookie, you'll need to post about your services online to spread the word about them.
Invest in pay per click ads to get your advertisement at the top of Google or on its sidebar. Pin Tweets and use hashtags. Try out Facebook Marketing to target those in your desired demographic.
You also will likely want to invest in an SEO campaign to gain visibility for your pay per head site. Those who search for sports-betting-related terms will then find you and see what you're all about.
Bet on Yourself Today
Now that you know all about PPH sportsbook agents and how you can become one, it's time to get started. Schedule a demo of our PPH software to see how online bookie technology can help you. You can also see what the platform looks like on the player end to promote transparency and further your understanding of your business.
When you sign up, you'll immediately gain access to the fully managed platform that has helped so many bookies like you to become successful. You also will learn what security features we have in place to keep both agent and player data safe and secure. We're committed to making it easy for you to grow and manage a bookie business, so don't hesitate to contact us.