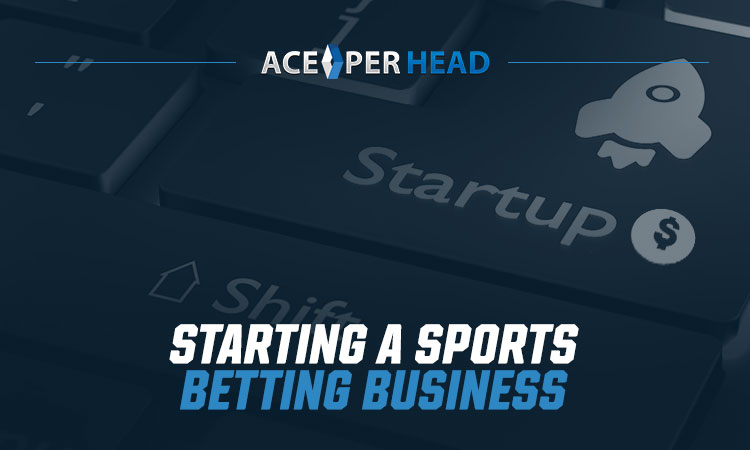 Sports betting. It is thrilling, it is exciting, and it can make the most boring game a lot more interesting. Betting asks the age-old question of if you care about your team more than your money?
Some people have answered that question with an emphatic yes, as about $4 billion per month in bets is coming in. Others may not feel as strongly, but they might still put a few bucks on their favorite team.
The sports betting business is blowing up in America now that more and more states are legalizing sports betting. You may have followed sports for all of your life and are seeing this grow more and more in front of your own eyes, thinking you might have the skills and knowledge it takes to succeed in this industry.
However, knowing sports, teams, and players is not enough. There is more that goes on behind the scenes in order for sports betting businesses to succeed.
What are those things? This is what you need to know.
Cover Your Finances
This is one of the most important things you need to take care of when starting a sports betting business. The simple truth is that if you do not have enough finances, you do not have enough business.
One of the worst things that a bettor can experience is not getting paid when they win a bet. That would make them want to immediately jump ship to a more reliable sportsbook. And, who could blame them?
The best suggestion would be to make sure you have about six months of expenses covered. And, try your best to anticipate how many bettors are going to be participating in your business.
So, say you have $100,000 to bankroll the operation for a few months. If you have 10 bettors, you may need to set a maximum credit of about $1,000 per week. However, if another 10 bettors start showing up, you may need to consider lowering that credit until your bankroll goes up.
No matter what your exact amount is, make sure you have sufficient funds to run your business because not coming in prepared in this category will make your book dead on arrival to potential bettors.
Have the Right Technology
Another tip to get your potential sports business off the ground is having the right technology. This could be the difference between growing your sportsbook and not being able to figure out why bettors are not responding.
The right hardware will help you keep your platform running. During big games or busy sports betting times, there is a chance that other sportsbooks could get overwhelmed and either see significant lag times with the amount of traffic at one time or just shut down entirely.
Live betting and last-minute betting are two of the biggest ways you could make a profit from bettors, so that is a revenue stream you do not want to minimize or lose all access to.
The right hardware can also keep your bettors' information secure. Think about it. These guys are handing over very sensitive information like their names, credit cards, and bank information.
If that data falls into the wrong hands, you could be looking at a massive lawsuit from potential victims of a data breach.
So, you not only have a moral responsibility to keep that information secure but possibly a self-preservation responsibility to do so as well.
Along with the hardware, you will want to have the right software for your sports betting business as well. It will not only help you keep the lines up to date and put out the right ones, but it will also make the overall experience more user-friendly.
About 88% of Americans have negative feelings towards brands with poor user-friendliness on websites and/or mobile apps.
Do not let your bettors feel annoyance or frustration. The right software will keep it a positive and fun experience that will make them want to come back.
Pay Per Head
For those of you not as familiar with the sportsbook side of betting, this is a system that allows bookies to outsource technological demands to have an online and mobile sportsbook. In other words, if you are not tech-savvy and do not know the ins and outs of software and hardware, this is your way out.
You can hand it over to professionals who are reliable and give you higher quality technology than you might have to make your sportsbook look more professional and gain a better reputation faster.
This service can start for as low as $10 per head. That means you would have to give a third-party company $10 per person that bets on your sportsbook per week. Each bettor can supply hundreds or even thousands of dollars in bets during that stretch, so it can be a minimal cut.
A Pay Per Head service also puts a team behind you to support you. It not only has the technology, but also a call center that can handle bets and any questions or concerns that your bettors may have.
Basically, you can still be an independent bookie but now have a team behind you that can handle areas you may not be as strong in and also allow you to focus on other aspects of the business.
Market Yourself
If a tree falls in a forest and no one is around to hear it, does it make a sound? That is the definition of not having a good marketing campaign to get your business off of the ground.
People need to know you and your product exist. They need to know your business' name and what it has to offer compared to the decent amount of established competition that is already out there.
Make sure you have something that stands out. This can be the name, the logo, the slogan, what type of audience you are trying to draw, and more.
Do you want to be the sportsbook that does not take itself too seriously? Do you want to be the sportsbook that goes after the whales rather than the fish?
You need to figure out your identity, then find ways to expose that to as many people as possible, and then engage in a friendly way with your potential bettors to keep them coming back.
In most industries, if you do not have a great marketing campaign, you will be more limited with what you can achieve. That is why some of the biggest companies and brands around have some of the highest advertising budgets.
Do not get left behind. Make sure someone hears you so that way you can have people discover your great business.
Obtain a Gambling License
This could either be easy or frustrating depending on where you are from. Only about 20 US states have legalized sports gambling. In Canada, they are still fighting just to be able to be on single-games rather than parlays.
Be aware of what are you are starting your business from, as every state or province has its own rules. Some will have a lot more red tape than others. In some areas, getting a license will be a dead-on-arrival pursuit.
For example, in Oregon, you are only allowed to bet on sports online. In New Jersey, you cannot bet on local college teams or college games taking place in the state.
These things may sound little, but they can build up. It is important to keep these in mind so that way you have a better idea of what type of audience to target and what kind of brand you want your sports business to be.
Do Your Research
Finally, do your research about the ins and outs of the sports betting business. One article may help you get a step in the right direction, but you still have to do your homework and dive deeper on your own.
This will help you be prepared for when you are ready to get started, and not be so startled or intimidated if something goes wrong. Research helps you discover betting laws in certain areas, services that can help you with the technological side, what type of marketing you are going to need, and even give you an idea of how much you should budget.
The business of sports betting is a big commitment and it has a lot of little details that can throw you off, so keep sharpening your iron.
Start Your Sports Betting Business
Do you feel like you have done the sports betting business research you need? Are you ready to get started?
Get started here and you will have a website up and running in no time!
For those of you on the fence, there is a six-weeks free included in this offer and an agent support phone number for any questions or concerns.