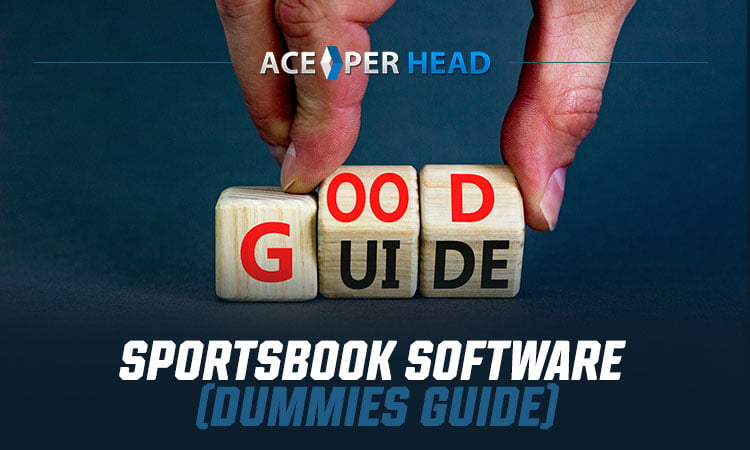 This year, football enthusiasts alone are expected to bet 73% more money on their favorite teams. This momentum also applies to soccer, baseball, horse betting, and other sports. The bookie betting industry is on the rise, and there's no time like the present to get in on the lucrative fun.
To become a top-notch bookmaker, you'll need to get pay-per-head services that work for your individual needs. Read on to get a complete guide to sportsbook betting for dummies.
Sports Betting Platform for Dummies
Price per head (PPH), also called pay per head or price per player, is a type of online sportsbook software for bookies. It gets its name because of the way that users pay for it. Unlike flat-fee subscription services, bookies keep PPH sportsbooks open by paying only for the number of players that are actively betting with them.
Instead of paying the same $500 per month whether you have 10 players or 1000, your monthly fee will change with your player count. You'll pay as low as $3 for each person currently betting with you. This means that during the off-season when you have 10 players, you may only pay $100 that month. However, fees will increase around the Super Bowl since you'll have more players- if you have 1000 bettors, you'll pay $10,000.
This may sound like a lot but it's a low percentage of your earnings. If every player places a $100 bet, you only will need to pay about 10% of your income. This is true regardless of the actual sum that you pay.
What Are the Benefits of Sportsbook Software Services?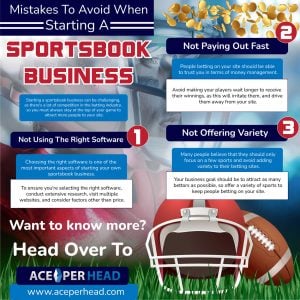 The main benefit of sportsbook software over other payment methods is flexibility. Your sportsbook is far more scalable when you only pay for the players you have. You don't need to worry about saving up to keep your sportsbook running during the off-season when you aren't even using it much.
PPH sportsbook software sites are also great because they're fully-managed services. Ace Per Head doesn't just offer web design services. We're here to support you every step of the way during your bookie journey.
Some features include 24/7 customer support, high-tech security methods, Bitcoin payments, automated score tracking, user-friendly betting interfaces, and a fully mobile-ready platform.
How Can You Start Up Your Sportsbook?
To begin your bookie business, the first thing that you'll want to do is set up a website with Ace Per Head. Our experts have tons of specialized sportsbook website templates that we can help you personalize. If you prefer, we can also help you set up a 100% custom site as well.
You can communicate the precise web design trends and user-friendly features that you want to implement. Our mission is to make your vision a reality!
After that, you can set up your lines and limits. You can link to score-tracking platforms and optimize your app. The possibilities are limitless!
Invest in Sports Betting Software Today
While beginning a bookie business can be a challenge, sportsbook betting platforms make it a much smoother process. Now that you know the basics of sportsbook software for dummies, it's time to get started.
Our team is committed to helping you set up an appealing and user-friendly sportsbook. Start your six weeks free to see what we can do to help you grow!