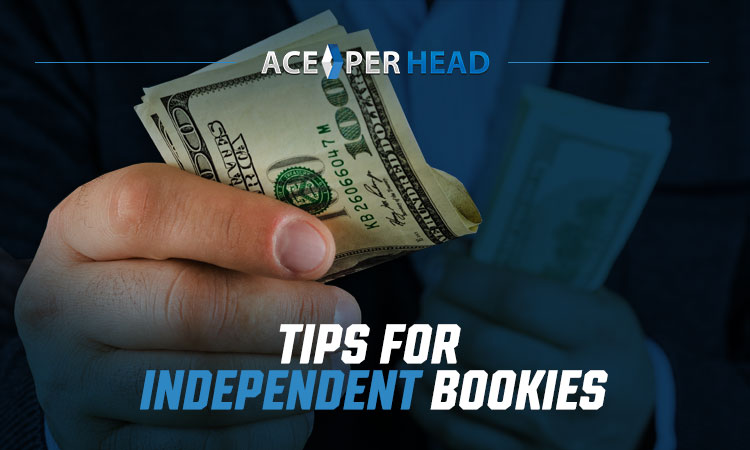 Online sports betting is a huge business and has taken off in recent years. The industry as a whole is worth $67 billion and continues to grow.
But, to be successful at this takes work. This is especially the case when it comes to betting on sports.
One thing you can do to improve your odds is to use some quality sports betting software. The question is, what can you use? And, how do you use it to improve your odds of winning?
These are some tips.
Study the Trends
One of the biggest things that sharp bettors keep their eyes on are trends with sports and players. Some are easier than others to catch, such as if a team has won or lost several consecutive games in a row.
But, the right sports betting software can also keep track of deeper trends such as a team's record against the spread, a record going over or under a projected point total, a record after a loss, and more.
Say for example that the New York Giants have a 6-6 record for the season. They may have lost three straight games, so the general public may consider betting against them in their next game.
However, in this scenario, their record against the spread for the year would be 9-3, and they covered the spread in all three games that they lost.
These are the type of situations that you need to keep an eye on as a bettor. It can not only save you from making a bad bet, but it can influence you to make a completely different bet that will make you money rather than lose it.
The Right Price
Sports betting is heavily centered around the odds of a team actually winning that bet. Whether this is a point spread, an over/under, a future bet, or individual statistics, odds come into play.
The best software will be able to have live odds in the blink of an eye. These will change depending on how many people are betting on one side, but they can also change if there is suddenly breaking news such as a player injury that shifts the odds to one side more favorably.
A lot of sharper bettors compare odds in several sportsbooks in order to get the most favorable odds on a game. This is important for the bettor because having a -9.5 spread in a game vs. a -10 point spread can make all the difference in the world between winning and losing the bet.
To be an independent bookie, the importance is keeping the business of the bettors by giving them a fair odds value on a bet and keeping them from finding another book. But, the odds should not be too favorable towards the player either, otherwise, you risk losing the bet altogether.
Find the best balance here. There are also tools for bettors that can show how much money certain odds payout.
For example, if a bettor is not sure if +650 is a good deal, certain software can allow you to enter the amount of money you are betting, plus the odds. If you bet $25 on +650 odds, then you would be $187.50 if you won the bet. That would be $162.50 in profit plus your original $25.
Use tools like this to your advantage and figure out if it is worth pulling the trigger.
The Right Odds
The last section talks about odds and finding what price is worth betting on a team, but how about the odds themselves? For certain types of bets, this is just not likely to be a winning situation.
A perfect example is a parlay bet. These tend to have a great appeal for amateur bettors because the payout is HUGE if you actually hit a big one. A 10-team parlay can pay you +60000, so you would be making about $300,000 off of a $5 bet there.
The catch is, these bets require you to go undefeated in your picks in order to win. So, if you went 9-1 picking 10 teams, that would be an unbelievable return if you bet them all separately. However, in a parlay, losing just one of those 10 games would mean you lose the bet altogether.
Not only this, but in most sportsbooks, you are usually not getting a fair payout with big parlays. When it gets more difficult to win, the books will not pay you out the amount you might expect as the odds go up.
This all centers around the "expected value" of the bet, or how much you would typically expect to get paid out for certain odds.
Other things can influence this too, such as the odds of one particular game in your bet. If one team has -1000 odds to win the game outright as part of your parlay, you will not see a big return.
Avoid general bets like big parlays where the odds are not in your favor.
Stay Disciplined
Finally, the most important thing for a bettor is to stay disciplined. If you follow software tools to give you the right statistics to shape your bet, follow it even if you are on a cold streak.
Stick to your "units" as well. A unit is usually about 1% of the bettor's total bankroll. So, if a bettor had $5,000 in savings for gambling, one unit here would be $50.
Another aspect of this is betting while you are on "tilt". This is when you are betting emotionally rather than logically while you are on a losing streak.
Bettors usually try to get all of their money back or a significant amount at once with a bet they would not normally make or just throwing too many units on one bet. Most of the time, this makes things worse for the bettor and puts them deeper in the red.
If you stay disciplined, you greatly increase your odds of coming out ahead.
Sports Gambling's Meteoric Rise
Do you know why 52.4% is the salient number in the sports betting industry? That's the percentage a sports bettor must win their bets at standard -110 spread odds to break even. That means many of the best gamblers still lose 47.6% of the time!
If the very best still lose that amount of bets, you can imagine how often the square public loses. You might be a casual or a serious sports gambling enthusiast, and you already know how hard it is to make consistent money betting.
Why not get on the side that always wins? Great sports betting software can have you taking bets in a matter of hours.
Do you want to learn more about the best sports gambling software and what it offers the modern bookie? Read on to learn more.
If the starting nine of the 1919 Chicago White Sox came back to life to witness the sports world today, they'd be shocked. Not only would they be startled by the massive player contracts, television coverage, and modern baseball stadiums, but by how legalized sports gambling has taken hold.
There was a time, and it wasn't very long ago, where sports teams and leagues ran from any mention of gambling. Betting on sports was illegal, and any betting was a scourage to the sanctity of the game. Ask Shoeless Joe Jackson and Pete Rose.
A mere three years after the US Supreme Court made it possible for states to legalize sports gambling, sports leagues all have sportsbook partners. There are now many stadiums and arenas that offer a space for fans to make bets during gameplay!
The truth about sports gambling is this: it always existed, and Americans have a massive appetite for it.
As more states witness the tax revenue generated by this activity, they will push for legislation to legalize it. With modern technology like smartphones, placing a bet on a game has never been easier. Most industry experts predict unlimited industry growth.
Protecting Their Assets
Not everyone loves the rapid growth of the sports betting industry. Professional sports gamblers, the folks who make their living betting, have taken the biggest hit.
As sports betting sites now operate in many states legally, they've opened themselves up to much more risk. There's always a sharp gambler waiting like a shark to feed on soft lines. The more people can play, the more sharps there might be.
Knowing this, commercial sportsbooks across the world changed their line-making strategy. What was once a human and fallible enterprise is now done by sophisticated software. The lines offered by the books in Las Vegas, Atlantic City, and mobile firms are now airtight.
Because of the increased risk, sportsbooks now place hefty limits on professionals. Pros who win too much now face hard and progressive limits on their bet amounts. In some cases, the books ban these players.
Small-Time Bookie Squeeze
Given the immediate explosion of sports gambling, it's easy to assume that most cities already had multiple places for gamblers to bet. Small-time bookies operated by phone in an illegal, cash-only business. These bookies were the guys in the often spoken phrase, "I know a guy."
With legalized gambling, they now face stiff competition. Online betting is so easy for the casual bettor. They can place bets on a full slate of Sunday NFL games while sitting in church.
The commercial books also win players away from small-time bookies for another reason. They have the capital to offer first-bet bonuses, parlay specials, and other promotions a neighborhood bookie could never give.
The business changed forever when sports betting became legal, and local bookies now scramble to keep up with their massive competition.
How Bookies Must Compete
Small-time and neighborhood bookies have a tough hill to climb. Legalized sports gambling opened the gates, and a betting crazy culture ran through.
Cable sports networks now run real-time gambling lines numbers. Sportsbooks up their player bonuses like an arms race to win players. An infinite amount of websites and social media accounts all offer in-depth betting analysis and expert picks on every game.
How do bookies compete in the modern world of sports gambling? You have two options.
You can decide not to and watch your players dwindle. Or you can utilize bookmaker software to transform your operation into a sleek, modern betting empire. If you choose the second route, you have to make sure you use the best software.
What the Best Bookmaker Software Can Do for You
Despite public conception created by movies, television, and novels, the life of a bookie is boring. Sports consume a bookie's time in the same way the stock ticker consumes an investment banker's. A bookie's life is mostly watching sports, reading about sports, and reading about the market.
Then there is the in-depth statistical analysis, combined with the constant drain of processing payments and calculating risk. If you run a DIY book, you may do it as a side-hustle. That side-hustle isn't like driving an Uber.
It's a heck of a lot of work! Back in the old days, the busy season was football season. Now, as more folks learn to love sports betting, every season is a busy season.
If you aren't in the game all year long, players will place bets elsewhere. Here's how pay per head (PPH) sports betting software for a bookmaker helps you evolve with the times and keeps your book running.
What is Pay Per Head?
The pay-per-head model gives a bookie access to a modern betting platform at a fee based on the number of players you have. For example, let's say you have 30 people place bets on your book during September. AcePerHead will charge you $10 per player, or $300.
This model is beneficial to the player and the bookie. The player has the convenience of placing bets online or with their mobile device. The bookie fee grows as you grow your player accounts.
As you write more tickets for more players, the fee becomes a fraction of your operating cost.
Betting Options
The only way a bookie grows business is by taking more bets. If you only operate during football season, you limit your ability to make money throughout the year. You also limit your player pool to players only interested in football.
You know, however, the hard work that's involved with handicapping a single NFL season. Betting software for a bookmaker like AcePerHead does a lot of that work for you. For the per head fee, you have access to a line service that lays airtight lines on events all over the world.
Real-Time Risk and Data Analysis
Bookies are in the game to win money, and you get to set the rules. Given the way commercial books now operate, the sharps have moved to smaller or offshore books. If you build it, they will come.
While you want as many players as possible, you don't want a pro to come along and put you out of business. They are hard to spot and may make multiple bets before you catch on.
AcePerHead.com's real-time risk and data analysis track every dollar that comes in and pays out. You can see, in real-time, the risk exposure and place hard and progressive limits on sharp players.
This data analysis also takes hours off your workload.
Automated Processing
Take a day off. Take a vacation. With the best bookie software, all bet processing and payment happen automatically.
You don't have to take phone calls at all hours of the day and night during a busy event. Your Super Bowl weekend will now be a peaceful few days of football rather than a 72-hour slog on the telephone.
Easy Set-Up and Customization
Starting an online sportsbook with a software solution like AcePerHead only takes a matter of hours. You sign up, pay the fee, and can start taking bets shortly after that.
Don't worry about standing out. With all the customization options available, your book will stand out from the rest.
Multiple Payments
You don't want to reject good money if you're a bookie. If you don't have the infrastructure to accept multiple forms of payment, your competition will.
AcePerHead gives your book the ability to accept multiple forms of electronic payment, including cryptocurrency.
Today's sports gamblers prefer crypto for several reasons, and the best bookie software accepts it. It's completely anonymous, and because it's not a fiat currency, it's not tied to any country's central banking system. Sports bettors can avoid paying taxes on their winnings.
Use the Right Sports Betting Software
With these tips, you should better understand the importance of quality sports betting software and how it can help you become a better bettor.
But, the best way to truly win is to become the sportsbook. Do you want to find out how?
Contact us and get a six-week free trial for your sportsbook and to get more access to the best sports betting software.