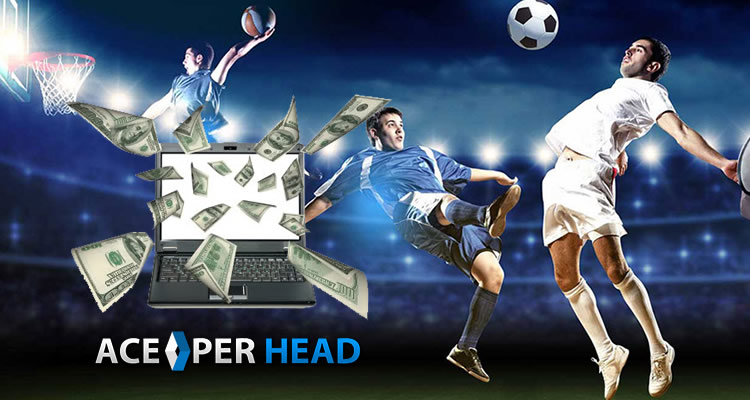 Technology changes every day making it hard for independent bookies to keep up with the latest advances. Luckily, top pay per head services like AcePerHead.com are known for being at the forefront of technology offering agents real bookies software solutions.
The Ultimate Pay Per Head Service
The sports betting industry and especially the pay per head side of the business, is constantly innovating the services provided as well as the technology that powers it, and while most competitors appear to offer the same range of services, the truth is the improvements and ultimate innovations are produced by a handful of companies who are considered the biggest and most reliable in the business.
One such company is AcePerHead.com, considered the leading pay per head service they have been changing the way the industry conducts business for the past 20 years. Like most price per head companies, they utilize a third-party software provider, clearly, they have opted to use the most advanced, secure, and reliable option, but in recent years they decided to break away from the pack.
The decision came about because they realized they needed a faster turnaround in software releases, see, every year the software provider releases a scheduled upgrade of the software, this upgrade includes a lot of the features that the professionals at Ace Per Head have requested, as well as glitch fixes.
This major release is done during the offseason, and sometimes it does not include the full range of features requested or these have glitches that will take months to fix. To bypass this and speed up the fixes and add small but valuable features, AcePerHead.com struck a deal with the software provider to be granted permission to add features and fix glitches in the software.
These are later released to the rest of the clients but are initiated by Ace, making them the only real bookies' software solution provider in the industry. Some other pay per head companies are just starting to negotiate to have the same rights, but for the most part, the software provider has been reluctant to grant these on grounds of security and trust.

What Makes Ace Per Head the Ultimate Pay Per Head Service?
When it comes to price per head companies, the saying "Not All Are Created Equal" rings true, there are many differences between the service provided by Ace compared to its competitors, here are some of the most significant:
Experience
AcePerHead.com started offering their price per head service back in 1997, they were one of the first ones to do so.
Back in those days, most people had never heard of a price per head, the usual way to conduct business was to create an agent deal where one party would supply the players, the other the sportsbook service and they would divide the profits and losses.
Most sportsbook owners considered the pay per head sportsbook business model to be unprofitable and didn't feel it would ever take off, but, thanks to their visionary way of doing business, Ace saw the potential in this and decided to dive head first, 20 years later they are still going strong.
Service
This is perhaps the easiest difference to spot because you feel the difference from the first contact you have with the staff. Most bookie agents I've spoken to tell me how at other price per head sites, they were treated well when they were shopping around, their emails and calls were promptly returned, their questions were expertly answered, but once they signed up and made their payment, all that changed for the worse.
What makes Ace different is perhaps the fact that they truly understand how important their clients are, and because of this, their entire business model revolves around them. Every decision has the client as the main focus, they don't make decisions solely based on cost-effectiveness like others do if they feel that making a change to lower costs will hinder the customer experience, they simply don't consider it.
Every change, improvement, and innovation are done to provide a better customer experience, and this includes the players. Constantly bettering the online betting interface is done solely to increase the player's satisfaction which will in turn help improve the agent's profits.
Technology
No other price per head company has invested as much or put so much emphasis on technology at www.AcePerHead.com.
You can ask around and no other price per head has two distinct fully operational call centers and data centers located in different geographical locations to ensure the service never goes down due to a natural or otherwise disaster.
No other price per head has a team of certified IT engineers working for them 24/7/365, most contract a third-party IT service and have a couple of tech guys on site to take care of minor issues like swapping monitors or keyboards on a computer.
Early on, the management team at AcePerHead.com recognized that their company needed to be a tech company. This is because their service heavily depends on technology, they cannot offer their service without a robust internet connection, or a secure network, or an innovative mobile betting platform.
Most other pay per head shops consider themselves a sportsbook, which in their defense is true up to an extent, however, a PPH service is not a traditional sportsbook, you cannot handle the volume of transactions over the phone much less taking wagers on paper, you require technology to provide your service.
Finding the best, most secure, reliable, bookie software is no easy task, improving it constantly, adding functionality, streamlining processes, and creating an incredibly pleasant user experience is even harder, yet, AcePerHead.com has found a way to do so year after year.
So, the next time you find yourself wondering what constitutes the ultimate pay per head service, you don't need to look any further, just register as an agent at www.AcePerHead.com and find out first-hand what working with a real bookies software is like.
No more delays, no more sites crashing during peak hours, no more unanswered emails or returned calls, no more complaints from players. The ultimate pay per head service is simply better service for the same price.