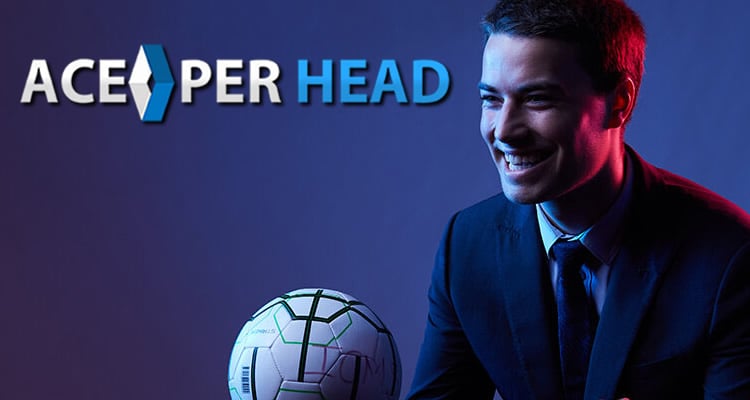 The dream of every agent is to find the right bookie agent software that will provide them with real solutions to their challenges while at the same time improving the user experience. Gambling technology has come a long way in the last decade, and it continues to grow and adjust to the market's needs.
How One Software Can Do It All
This is a journey that will continue until the end of time because betting markets continue to evolve and players' demands change over time. So, in general terms the coveted perfect bookie agent software may never exist, however, this doesn't mean that some current solutions aren't better than others.
All betting software is complex, to say the least, there are so many components and variables, that a lot of them have become stiff and unstable over time. The few solutions out there that have been developed to handle North American markets, that don't fall under that category are expensive to license, making it hard for small and medium sportsbooks to afford.
The easiest and most cost-effective for these sportsbooks to upgrade their betting platforms is to enlist the help of www.AcePerHead.com, the leader in pay per head companies. When you entrust your business needs to them you receive so much more than you pay for.
Not only will you retain complete control and ownership of your players and profits, but you will also be able to offer players in your package an enhanced online betting experience. AcePerHead.com uses the most reliable and flexible betting software designed for North American markets, but, because they believe user experience is everything, they have a full-time staff of developers and programmers to create new proprietary features to the software.
This means, that while other pay per head companies may license the same software they won't have all the upgrades that Ace Pay Per Head offers its agents. And because they have developers and programmers on staff, they can create custom reports for agents to help them better manage their business.
A lot of the upgrades are in-house tools that give line managers a better view of everything that is happening, this gives them the opportunity to adjust lines more effectively, and maintain better control of line movements throughout the day or week.
Agents will have more freedom to perform tasks as well, from changing a player's wagering limit, adding payments, temporarily increasing a player's balance, adjusting lines for his package, running reports, and more.
This bookie agent software also gives AcePerHead.com a chance to increase the scalability of their services, meaning they are more equipped to provide enhanced services to larger packages as well as small ones. This increased scalability improves the starting price point for agents, making it more affordable for all.
Because AcePerHead.com understands that keeping the end-user is the ultimate goal of every business owner, they have made sure the front end of the betting interface offers players the most enjoyable experience. The online betting interface is predictive therefore no matter what type of device your players are using to access the site they will always get the best display resolution, the interface is also compatible with all mobile devices, so there are no compatibility issues.
Features of a Betting Agent Software
The bookie agent software provides many benefits for all stakeholders, some are extremely technical and involve algorithms and complex formulas, but I will try to explain those as best as I can in layman terms.
Ability to Offer More Betting Markets
It is time to go beyond the 4 major U.S.A. sports, players are much more versatile these days and demand that more betting markets be offered on a regular basis, not just when a big international tournament is taking place.
The bookie agent software used by Ace supports all sports including, Tennis, Boxing, MMA, UFC, Rugby, Formula 1, European leagues for American Football and Basketball, and of course the most popular sports around the world, soccer.
More Betting Options
In line with the previous feature, players want more betting options, the side, total, and money line scheme is not enough anymore, you need to be able to offer, alternative lines, player props, futures, team totals, first and second half lines as well as quarter lines.
All these are provided daily by AcePerHead.com, you don't even need to pay extra for it either.
1 – Live Betting
The most popular feature amongst young bettors, live betting is also one of the most profitable products in online gambling, so you need to be able to offer as much of it as possible.
In addition to the regular live betting offering Ace Per Head has, they also give agents the option to upgrade to the VIP Live Betting which offers more games and more betting options per month than any other price per head live betting service.
2 – Top of the Line Reporting
No agent can manage their business without updated information, the reporting module of the software offers all the information you could require within seconds. Position reports, player balances, end of the week, settle reports, wager listing reports, you name it they provide it, and if you require information that is not currently provided by any of the reports, they will be happy to custom build the report for you.
3 – Enhanced Security
Data is everything for online businesses, and safeguarding your player's data is what AcePerHead.com does best. The software offers some of the most advanced security features of any betting agent software currently on the market, and in addition to this Ace's network is a fortress, everything is recording, user interaction, IP addresses, and of course the most up to date SSL standards (4096-bit keys), and if that wasn't enough they are also protected by a 7-layer DDoS Attack shield.
4 – Increased Stability and Speed
Providing customers both agents and players with a stable site that won't crash during critical times, and it won't suffer any slowdowns during game gradings, is imperative.
Fast loading times and wager acceptance is also a top priority, and Ace Per Head's software delivers on every front.
The bookie agent software itself is so well designed it can process millions of wagers per minute, therefore grading games can be done within seconds. And with the use of a Global Content Distribution Network with catching servers in more than 60 data centers around the world, their site loads faster than any competitors.
If you are looking for the best bookie agent software on the market that comes with the best pay per head service in the industry, you will find it at AcePerHead.com.