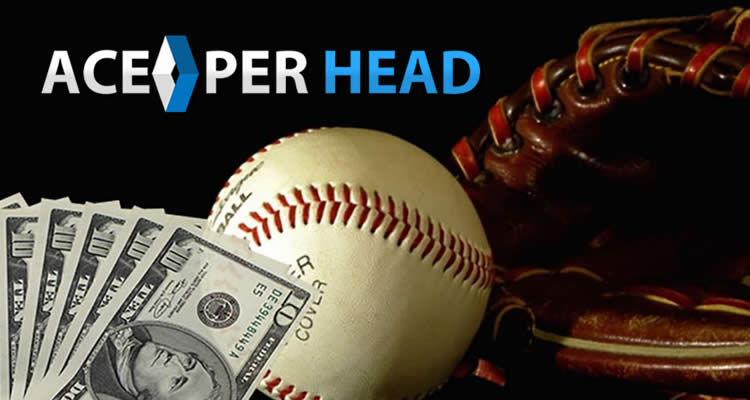 Every business idea starts out as a dream, whether you decide to start it to improve your financial situation or because you feel you have a product that can positively affect people, taking the right steps to realize your dream can be scary.
It All Starts with A Dream
When it comes to launching a gambling site, the uncertainty of where to begin can be overwhelming, but the benefits of price per head services in this process can help to disperse those uncertainties and fears.
When it comes to realizing your dream of owning a gambling site, there is no better place to start than AcePerHead.com, they have the experience and know-how to help you get your business off the ground in a short time, and their service adds so much value to your project that you are sure to profit from them. Here are just some of the benefits you will receive when you register as an agent with them.
Sturdy and Stable Betting Interface
When it comes to online transactions nothing takes away from a client's experience as glitchy unreliable software. Ace Per Head utilizes the most trusted betting software in the pay-per-head industry, this interface is fast, stable, and secure, but above all else, it is easy to use.
Best Network
AcePerHead.com considers itself more than just a provider of gambling services, they consider themselves a tech company. Because of this, their network architecture resembles that of global giants like Google, Apple, and Microsoft.
This is important because it ensures you will have the most reliable network powering your business, top of the line servers, 100% redundancy in all systems, 9 different internet providers, a custom private cloud that distributes all systems over multiple machines, and a global Content Distribution Network that utilizes caching servers in more than 60 datacenters worldwide.
Best Lines and Odds
Experience counts for a lot in the pay-per-head gambling business, especially when it comes to setting betting odds, a weak line can wreak havoc on your business, lines that don't generate interest on both sides can overexpose you and turn out to be very costly. Lines that are not competitive compared to the competition means players may decide to bet elsewhere.
Knowing how to put up and manage the best betting odds is an art and one that has been mastered by the line managers at www.AcePerHead.com, who have consistently generated more profits for their agents than any other pay per head gambling service.
Largest Live Betting Offering
The newest trend in online gambling is live or in-game betting, these are lines posted during the game, allowing bettors to place wagers on the result of the next play in the game. While a lot of pay-per-head gambling sites have a limited live betting offering, the benefit of pay-per-head companies like Ace Per Head is that they have secured the best live betting software, their platform is lightning fast and stable, and can handle hundreds of live betting games simultaneously.
A Sound Investment in Sports Gambling
When most people think about investing, sports betting is not the first thing that comes to mind. Sports gambling is unpredictable and risky, much like the stock market or currency exchange markets, the biggest difference is that sports are available to a wider audience; the vast majority of people in the US enjoy watching sporting events, the same cannot be said about the stock market.
So, How you May Ask is Investing in Sports gambling a Sound Decision?
Simply put, the investment is in launching your own gambling company, the industry is one of the fastest-growing markets worldwide and when managed properly the Return on Investment (ROI) is perceived almost immediately.
The question now remains, how to be an independent bookmaker, thankfully this is another simple and easy answer; sign up as an agent with www.AcePerHead.com, the leading pay-per-head service that will provide you a turnkey solution to all your bookmaking needs.
Pay Per Head 101
For those of you who have not heard of the term pay per head or price per head before, the simplest way to explain it is to say you are renting a sportsbook. By this I mean you and your players will have access to a 24/7 betting online platform, you can also make use of their state-of-the-art contact center if need be.
Ace Per Head will provide you with all the expertise of running a sportsbook, and they will deal with all the service providers needed to run a successful book (software providers, line services, internet providers, etc.), they will also be responsible for hiring the line managers, clerks, IT engineers, and customer service reps.
This will not only save you tens of thousands of dollars a month, but it will streamline your business operation, by not having to deal with payroll, hiring, searching for, contracting, and paying for service providers, you can dedicate your time to marketing your business and setting up a payment structure ( see how bitcoin keeps you anonymous) for your players.
If you are still not convinced becoming a bookmaker is for you, let me paint this scenario, if you were to invest in the stock market, receiving a 10% return annually is considered a good investment. If you learn how to be a bookie and invest the same amount in your own business, you could be perceiving the same return bimonthly.
Let me illustrate this, professional gamblers, those people who make a living by finding and exploiting small edges in sports gambling, do not win more than 55% of their bets, but, those people are a minority; the majority of gamblers are those who just enjoy having a little extra adrenaline flowing while they watch a game, and these people, in the long run, do not reach anywhere near the 55% winning, the average bettor will only win 48% of their bets. You will also need to factor in the juice that bookies charge on wins, for example, if a player bets $100 and loses he will lose $100, however, when the same player bets $100 and wins you will pay him $90.91 if you are dealing a 10-cent line. Considering this, a player must win about 52.4% of his bets just to break even.
I think by now you are starting to see how becoming a bookmaker and how to launch a professional gambling site is the best investment you could make, and how Ace Per Head is the perfect ally to get you top returns.
It is time to live your dream of launching a gambling site, register as an agent with Ace Per Head dot com today, and make your dreams come true.