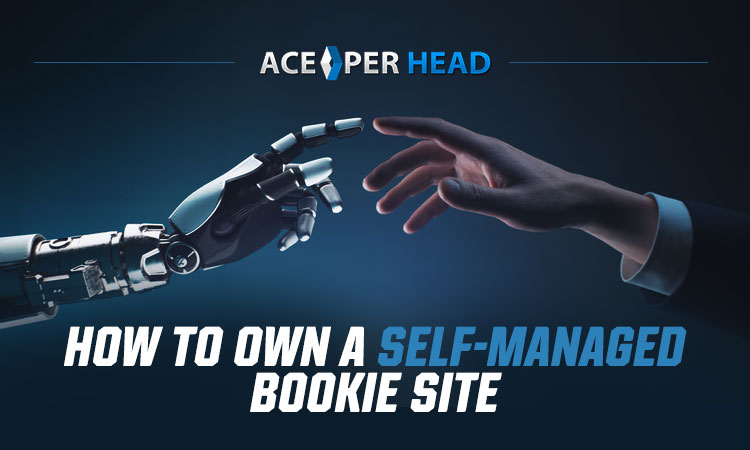 Does the idea of owning your very own bookie website sound like a dream to you? If so, you may be under the impression that it's little more than a pipe dream.
Many companies spend tens of thousands of dollars to create bookie websites. So even if you want to find out how to become a bookie, you may think the price you'll have to pay to do it will be too steep.
But in reality, you can become a bookie, and a self-managed bookie with your own site at that, without breaking the bank. You can also use it to compete with other bookie sites that cost companies way more than what you'll pay for your site.
Here is how to accomplish this goal.
Invest in Bookie Software
In the past, it would have been pretty expensive to create your own bookie website from scratch when trying to figure out how to become a bookie. You likely would have had to spend a pretty penny to get it off the ground.
But today, you can invest in bookie software through a pay per head service like Ace Per Head to become a bookie in no time. This software will provide you with a fully functioning bookie site that will include lots of sports betting options, the latest sharp betting lines, and so much more.
You can create a bookie website within a matter of days when you have a PPH service like Ace Per Head in your corner.
Build Up a List of Clients
Creating a bookie website will get your new bookie business moving in the right direction. But it'll only be half the battle when you want to work as a self-managed bookie.
You'll also need to work on building up a list of sports betting clients. They'll be the ones who will actually utilize your bookie site and help you make money with it.
Initially, your clients will probably include family members, friends, and people you know. But as time goes on, you should work on expanding your list of clients so that you're able to generate enough action on your bookie website each week.
Add to Your Bookie Website Over Time
As your bookie business grows, you should look into adding to your bookie site. At first, you can offer basic sports betting options. But as time goes on, you can also offer things like live betting.
You might even want to add a casino to your sports betting website. It'll help you take your self-managed bookie career to the next level.
Learning How to Become a Bookie Is Easy With Pay Per Head Software
It's pretty incredible to see just how simple it can be for someone to learn how to become a bookie in 2023. It used to be a more complicated process. But pay per head services like Ace Per Head have made it easier than ever before for self-managed bookies to launch successful sites.
Would you like to find out more about how Ace Per Head can benefit you? Set up an account with us and take advantage of costs as low as $3 per head and a 6-week free promo.