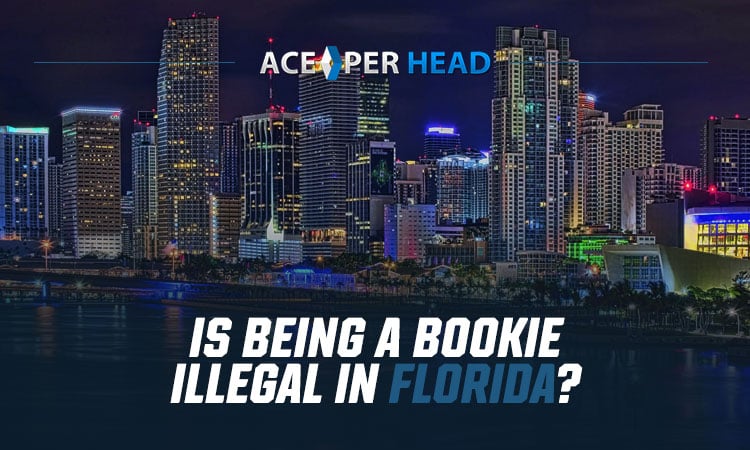 There are over 21.5 million people in Florida, many of whom are interested in online betting. If you're looking to place a bet or start a bookie business, you may be wondering: is being a bookie illegal in Florida?
Read on to answer this question and to learn if and when Florida bookmakers can operate legally.
Florida's 2021 Sports Betting Legalization: A Short-Lived Affair
Up until 2021, the Seminole Tribe had sole jurisdiction over the sports betting market in Florida. However, the Florida state legislature struck this down in 2021 and made it possible for others to operate a bookie business.
In November 2021, Hard Rock launched a legal gambling platform for those looking to bet on sports online. However, the Seminole Tribe began an appeals process against the legislation that struck down their sole authority over the sports betting market. Hard Rock took down its platform.
As of late 2022, sports betting in the Sunshine State is in legal limbo. Its true legalization was short-lived.
Bookies can no longer operate in the state because of ongoing legal action from the Seminole Tribe. As they have stopped paying the state for exclusive access while asking to gain this access back, the situation is rather complex.
Are There Other Paths to Legalization or Is Being a Bookie Illegal Forever?
In 2022, other agencies have attempted to get legal Florida bookmaker services back into the state's economy. DraftKings and FanDuel contributed about $37 million to get sports betting back on Florida ballots. However, those running the campaign did not get the required number of signatures to put it on the ballot.
There will, however, be another opportunity for sports betting initiatives in 2024. This is because it would go on ballots during the 2024 election. To make this happen, Floridians would need to pull together, campaign well, and get more signatures to make the initiative go forward.
What Is Likely to Happen?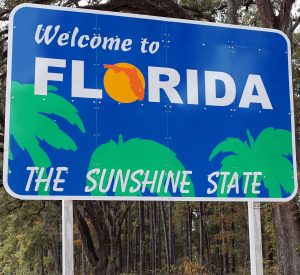 Beyond the possibilities that the 2024 election brings, the only real out is to wait out the legal issues caused by the Seminole Tribe's appeals process.
It is possible that the state will have the opportunity to renegotiate with the tribe. This could potentially make their jurisdiction over the market less monopolistic. They would be able to operate sports betting businesses, but not exclusively.
It also is possible that an appeals court will reinstate the 2021 policy. Only time will tell.
However, it's good to note that about 80% of Americans support online sports betting legalization. This means that there is hope that the state of Florida might offer some services soon. Still, it is likely that anyone who wants to become a legal Florida bookmaker will have to wait a couple of years.
What is a Sports Bookie?
As a premium pay-per-head service, we are offering a great price, starting at $3 per active player per week depending on the agent's package. In addition, we offer numerous pay-per-head promotions available for new agents, ranging from free week promos, 50% discounted price, discounts on price for paying with crypto, free customized website promos, and site-wide sponsored pools with real cash money prizes.
A sports bookie is someone who accepts wagers on various sporting events. If the wager wins then the bookie will pay the player who placed the wager the winning amount, if the wager loses then the bookie will collect the losing amount from the player, and that losing amount will include a vig or juice.
Juice on a wager is basically the surcharge that is charged for placing each wager. The standard juice when betting on a game is -110, or 10%. This simply means that if someone wanted to win $100, then they would need to risk $110 to win $100. So if the player loses he would have to pay the bookie $110, but if the player wins then the bookie would only pay the player $100.
Whatever team a player bets a wager on, then the agent would need the opposite team to win or cover the spread for the bookie to earn money from that wager. For example, if the Buffalo Bills are -7.5 against the Miami Dolphins and a player bet the Bills at -7.5 then the bookie would need either the Dolphins to lose the game by 7 points or less or for the Dolphins to win the game outright.
Best Way to Be a Sports Bookie in Florida
The two main things you need to be a sports bookie are players that would like to bet with you, and then a proper website for the players to bet on. Finding players is easy and fun by using word of mouth and reaching out to all friends, family, coworkers, schoolmates, and social media friends and seeing if they have any interest in gambling. Once you start getting the word out there you will quickly see that lots of people do some form of gambling, such as people who bet multiple games a day, bet once a day, only bet on the weekends, only bet their favorite team, or bet only when it's playoffs.
The other thing you need is a professional-style sportsbook site for your players to bet on, which is also simple because there is an entire industry that is dedicated to providing this service to sports bookies. This industry is called pay-per-head, and they provide bookies with an all-inclusive sportsbook site where they put up thousands of betting options each day, and update all odds up to the second, and then grade all wagers as soon as each game ends. Once each game ends all balances will also automatically get updated in both the players' and bookies' accounts.
These services only charge a small fee per player per week, which is why they are called pay per head since you are paying for each active player that bets each week. Prices do vary depending on the quality of the site, lines, and amount of betting options, and can be $5 or as much as $15 per player a week. Using a top-notch pay-per-head service may be a couple of dollars more per week, however, it is nothing compared to the extra earnings you will earn because of the sharper faster-moving lines and more betting options.
The global sports betting market has an annual growth rate of over 10%.
There's no sign that sports betting will slow down soon, so now is a great time to become a bookie. Becoming one can not only provide you with a significant income, but you can also have more leisure time.
However, the first challenge you'll face is finding decent bookie software.
This software review will teach you all about AcePerHead, a leading bookie software provider. You'll then have the info you need to succeed in sports betting.
What Is Ace Per Head?
AcePerHead is a sports betting company with over 20 years of experience that provides software to bookies.
With AcePerHead software, you can create a betting platform with several bookie tools. If you already have one, you can switch to AcePerHead within 10 minutes.
The model that AcePerHead uses is the best pay per head (PPH), which involves paying for each player that actively uses your platform. AcePerHead charges bookies as low as $3 per player weekly.
Ace Per Head Bookie Services
AcePerHead's team can help you become a bookie by providing several services included in their software. For example, AcePerHead offers website templates to new bookies that allow them to start their platforms immediately.
Here are some of the primary services they provide:
Sportsbook
Many bookies rely on sports betting to earn their money. With AcePerHead bookie software, you can let players bet on various sports, such as basketball, baseball, hockey, and football.
You can also view info about wagers and player accounts. When a player is due winnings, this will ensure they receive the correct amount.
Casino Games
Aside from sports betting, AcePerHead bookie software lets bookies offer casino games on their platforms. These benefit bookies because they create extra streams of revenue. It also encourages players to stay on the platform because they can use the same balance they use for sports betting.
Popular casino games that AcePerHead supports include blackjack, poker, and slots. When setting up your platform, you can choose the games you want to offer.
24/7 Customer Support
An essential part of a bookie business is customer support. Instead of hiring employees, you can outsource customer support to AcePerHeadthere's a team of trained professionals ready to assist your players.
AcePerHead's 24/7 customer support service ensures your players are satisfied with their experiences on the platform. Whenever they have an issue, they can contact a support rep that speaks their native language in minutes.
As a bookie, this will significantly reduce your overhead costs as customer support is included in the pay-per-head fees.
Use This Software Review for Your Business
After reading this AcePerHead software review, you can start and grow a bookie business.
Before becoming a bookie, consider the features you want on your platform. From there, AcePerHead can help you create a package that suits your needs.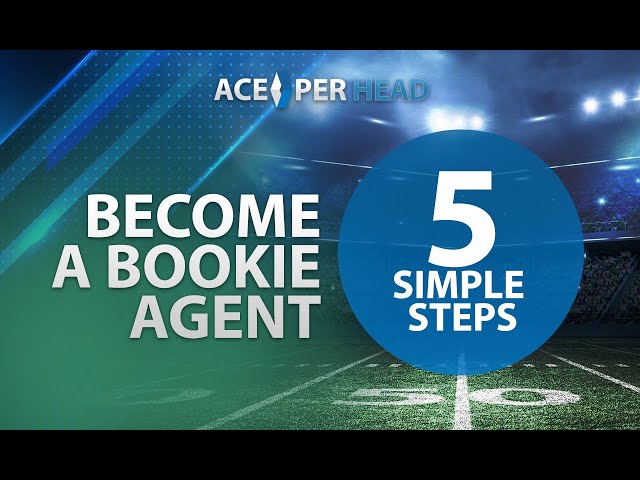 Learn More About Bookie Business Possibilities
So, is being a bookie illegal in Florida?
Yes, but the situation is more complex than it is in most states. It's possible that legalization might come as early as 2024 or 2025, so don't give up hope.
Instead, learn more about becoming a legal bookie so that you can start earning revenue when gambling laws change. Create an Ace Per Head package to see how we can help you start a business as soon as the Sunshine State allows it.