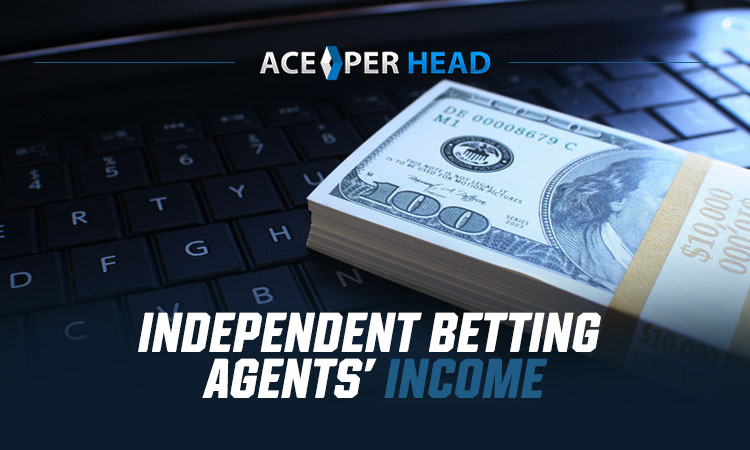 In a world where 40% of Americans are struggling financially, finding new and easy sources of income is a priority for many. If you're a sports enthusiast with a mind for business, becoming a bookmaker is a great way to create passive income.
Here, we're going to discuss why becoming an independent betting agent is a good choice and how it can help you earn money. Read on to start growing your betting portfolio and adding to your savings account.
Earn Money as a Betting Agent
A betting agent doesn't work for a larger sports betting agency. They also usually don't work with partners. They focus on creating and maintaining their own sportsbook, reaching out to players alone, and taking bets.
If you're a lone wolf, this is a great career path for you!
Independent betting agents are essentially business owners that work with sports bets. You need to create objectives, a vision, and a mission. You need to work with a company that will help you maintain your website.
It's also important that you constantly are creating new business plans and budgetary guidelines. This will keep your growth steady over time.
How Much Can Sportsbook Agents Make?
Bookmaking is the ideal job for sports enthusiasts. They get to engage with their passion regularly and make money by thinking about the teams and players they love. They also get to connect with other sports fans online and share their passion.
However, being a bookie is primarily a good idea because of how lucrative it is.
Smaller bookmakers can make a salary above minimum wage simply by running a sportsbook. $30,000-35,000 is fairly standard for those looking for passive income. It also gives you the chance to grow your sportsbook if your goal is to make bookmaking a career.
Those who grow beyond the category of "small bookie" can make about $50,000-100,000 per month in some cases. This is especially true around major sporting events. Ultimately, you can make about $5 million or more per year.
Betting Agent Profits
The first step to making money as a bookie is to set up a top-notch pay per head (PPH) website. You pay as low as $3 for each player that you have working with you in a given month.
If you have 1000 players in November, you pay $10,000; if you have 10 players in May, you pay $100. This keeps you scalable and lucrative. In exchange, you get a custom website and long-term sportsbook management services.
You also will need to:
Come up with a solid financial and business plan for your growth
Set good lines that give you an edge while still promoting fairness
Set hard limits on players that you think may be professional gamblers (or simply seasoned bettors)
Reward gambler loyalty with promotions and higher betting limits
Continuously let Ace Per Head upgrade your website to follow current trends
Adapt to market changes to ensure long-term success
This will let you earn money and create a positive cash flow.
Create Passive Income Today!
Now that you know how to create passive income as a betting agent, it's time to begin finding gamblers and raking in cash. Ace Per Head's team is committed to helping you set up a custom sportsbook and begin taking bets. Sign up for our free six-week promo to begin creating your website, launching your services, and finding bettors.