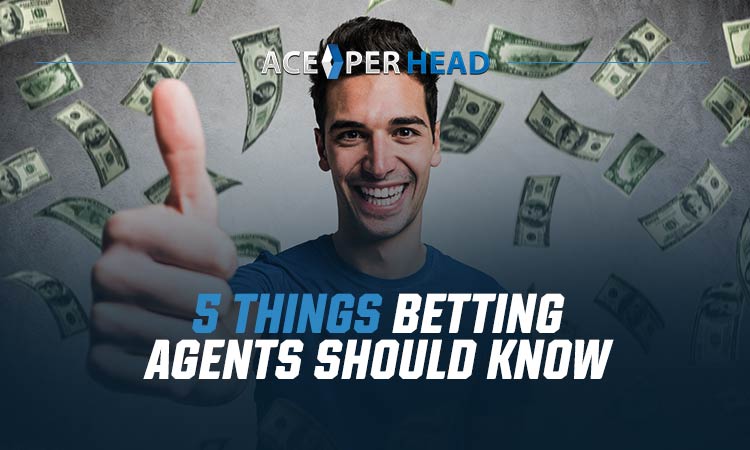 Sports betting. Over the past few years, it has taken a life of its own in the United States.
More states are legalizing sports betting, which only means that the betting market keeps rising. By the end of 2021, the US sports betting market was worth $11.5 billion.
If you are a bettor, you want to find the best online sports betting option possible. If you are a bookie, then you will want to have the best online sports betting site available.
Luckily for you, sports betting agents are here to help. What should you know about them?
These are five things that you should keep in mind.
1. Pay Per Head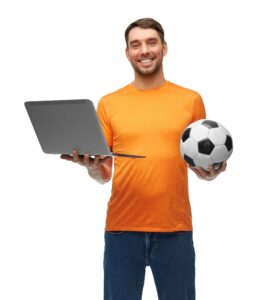 If you want to use a sports betting agent, one thing that you need to keep in mind is that they tend to operate on a pay per head system.
Typically, how this works is that the bookie will give the agent a certain amount of money for every person that places a bet at that sportsbook in a certain amount of time.
So, let's say that the agent helps you get 100 people to place a bet on your sportsbook platform in two weeks. In return for those people, the agent will ask the bookie for $3 to $10 per head, depending on the package.
Since there were 100 people that placed a bet, you would have to multiply 10 times 10. In this situation, the bookie would have to give the agent $1,000 for this service.
If you want to work with an agent to promote your sportsbook, this is the type of fee that you are going to have to expect to pay regularly. However, the main positive of this arrangement is that you are only paying for what the agent can produce for you.
2. The Right Betting Odds
Next, you need to make sure that you have the right technology to have live betting odds change. If you are working with a sports betting agent and relying on their technology, this could be a concern for you if their updated odds are not fast enough.
For example, let's say that the Kansas City Chiefs are 9.5-point favorites against the Denver Broncos. If the Broncos are terrible and the Chiefs are great, then a lot of bettors may jump on the opportunity to get the Chiefs while they have to give up less than 10 points.
The right technology here would have those odds updated to 10.5-point favorites if enough people put money on the Chiefs.
Let's say that this does not update fast enough and more people get a chance to put money on the Chiefs at 9.5. Then, the Chiefs go on to win the game by 10 points.
In this situation, your sportsbook just lost a lot of money by not having their betting odds updated fast enough. Make sure you are working with a partner where this is not going to be an issue.
3. Protection of Sensitive Information
When it comes to using a sportsbook, a bettor is going to have to put certain personal information in it. This not only makes it possible to make deposits into the sportsbook, but it can also help verify that the bettor is of legal age to be making sports bets.
So, a bettor may put things like their full name, address, driver's license, credit card information, bank account numbers, and more in there. In the wrong hands, this information could be used against the bettor.
In 2021, there were over 1.4 million cases of identity theft in the United States and nearly six million fraud cases. With this in mind, you need to make sure that you have the proper cybersecurity in place to protect this information from hackers.
4. Having a Team
When you work with a sports betting agent, you can feel like you have a team behind you rather than having all of the weight of the sportsbook on you. You can ask for advice on technological issues, get help with your marketing, and even outsource customer service issues to the agent.
Let's face it, you are only one person and you cannot be everywhere. Let this team help you turn your sportsbook into the best product possible to ensure your success.
5. Explore Your Options
Finally, do not be afraid to shop around when it comes to finding a sports betting agent. First of all, decide that this is a route that you definitely want to take with your sportsbook.
Once you do that, take the time to research what your options are in this field and which agents stand out. Then, see what their fees are and what type of services they provide.
If you still cannot decide on one agent, then talk to a few and get a feel for how they operate. See if there is one that treats you with more care and that you have more trust in than the others.
After going through that process, you should be able to find the best sports betting agent for you.
Find the Best Online Sports Betting Agent
These are five of the biggest things that you should know when it comes to looking for the best online sports betting agent for you. Make sure you have one with the right betting technology, the right cybersecurity, and a solid team behind them, and that they stand out among the rest of your options.
Are you ready to find yours? Create a package to work with a sports betting agent today.