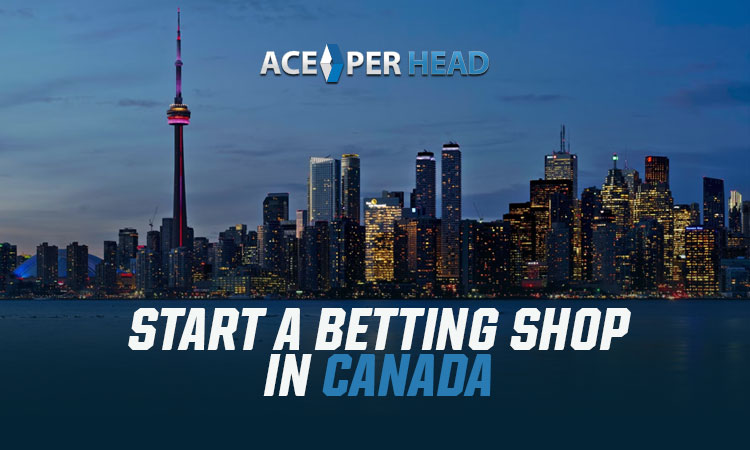 The industry of gambling is healthy, alive, and well. The reason for this is that there's a huge demand. Roughly 60% of Canadians spend money on some sort of gambling monthly, according to studies.
People like gambling in different ways. Some bet on sports while others play poker, blackjack, roulette, or other games. If you want to create a business that can thrive, starting your own betting shop can be a great idea.
Here's what you need to know.
1. Consider the Type of Betting Shop
First, make sure that you are clear on what kind of betting shop you would like to run. There are a variety of different types and models that you can look into.
A sportsbook is one of the most common types of betting shops. This gives bettors the chance to get live action on a variety of sports matchups. You can bet on everything from hockey and NFL football to boxing, mixed martial arts (MMA), and tennis.
You might also choose to open an online casino that lets people place wagers on the hands of cards, at the craps table and other games.
2. Prepare to Work as a Bookie
Are you sure you have what it takes to work as a bookie? To do it, you're going to need to be up on the latest sports betting news. You'll also need to know all about sports betting lines.
But maybe above all else, you'll need to be very organized to run an offshore bookie shop. Otherwise, you're going to struggle to turn a steady profit as a bookie.
3. Invest in the Best Bookie Software
If you think you're ready to work as a bookie, you'll need to get your hands on the best bookie software. Ace Per Head can provide you with pay-per-head offshore betting software for as little as just $3 per head.
This software will enable you to create a sports betting website for your clients. It'll also put you in a position to get access to all the latest sharp betting lines.
The very best bookie software will even provide both you and your clients with excellent customer service. It'll ensure you're able to provide people with a great offshore betting experience.
4. Set Up Your Offshore Bookie Shop
After investing in the best bookie software, you will need to utilize it to create your offshore betting shop. You can customize your website to get it the way you want and decide which types of betting options you'll provide for your clients.
You can even go as far as to establish an online casino that your clients can use. You should tinker with the layout of your offshore bookie site to make it convenient for your clients to use.
5. Begin Taking Bets From Clients
Once you've taken the rest of the steps listed here, you should be able to start taking bets from your clients. You can create accounts for them with your bookie software and set betting limits for them.
From there, the only thing you'll have to worry about doing is marketing your offshore betting shop and coming up with a system for accepting payments from clients and providing payments to those who place winning wagers.
Extra Note: Know the Laws
It's also up to you to know your legal rights and obligations before opening a Canadian betting shop. According to federal Canadian gambling law, provinces have the right to set their laws related to gambling.
For instance, provinces like Ontario allow gambling, while others don't. Study the laws of your province to know your points of entry to opening a betting shop, including all requirements, fees, and the parameters that you must stick to. Consult with a lawyer that can guide you through the entire process so that you're not skipping steps or putting yourself in a legal bind.
This will help you out if you're thinking about opening a bookie shop in Canada. When you're interested in getting to a business with plenty of room for growth, start with the tips above.
Let AcePerHead Help You Start a Canadian Offshore Bookie Shop
Starting an offshore bookie shop in Canada is going to require you to obtain the best bookie software around. Ace Per Head would be more than happy to provide you with the PPH software you need to get your operation going.
e are in the best pay-per-head sportsbook that can help you learn more about how our sports betting software works and take advantage of our 6-week free promo. For more questions, chat with us today or give us a call at (800)909-5193.