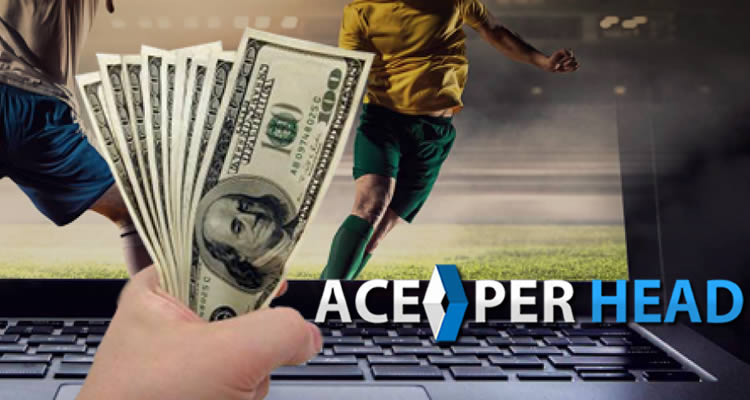 Now that sports betting is legal in many states, people realize how popular this activity always was. Huge, record-breaking handles in every state prove that sports gambling is not a fad, but here to stay. Americans love action.
You know that the way to make real money in sports gambling is to be on the other side of the ticket window. To be a bookie requires a lot of labor, however, and you need the right bookie platform.
Sure, you can make money as a gambler. It's incredibly hard to win long-term. Now that gambling is legal in most states it's time for you to get with it and make some real cash.
Read on to learn about what it takes to be a successful bookie and how finding the right betting platform can make you money.
How to Be a Bookie?
When you think about bookies, what are the first images that pop into your mind? More than likely, you conjure the image of mafia-types and underground loan sharks. You see the smokey backrooms of bars and pool halls.
While there was a time when organized crime made a lot of money on the illegal sports gambling trade, the truth is most bookies are ordinary people you know and love.
Do you belong to a fantasy sports league that pays? The person who operates, collects the money, and pays the winners is a bookie.
When the big football games come around, do you participate in a block pool? The person who organizes it is a bookie.
Hollywood imagery makes us think that bookies are all gangsters. The truth is, most bookies lead very boring, ordinary lives.
That doesn't mean you can pick up the trade easily. Being a bookie is about making money, and to do so, there are certain things you need to know. Let's talk here about what you need to be a great bookie.
Sports Knowledge and Passion
If you want to write a novel, you need to have extensive knowledge of literature and passion to carry you through the long process. This extends to any project you might undertake.
The more you know about what you're doing, and the more you love it, the more successful you will be. That love and passion you feel makes the work feel less like work and helps you through the grind of any project.
Being a bookie is no different.
If you intend to make a living through sports betting, you need to love sports. Not only do you need to love them, but you also need to know how they work. You need knowledge of the intricate rules and scoring structures of all major leagues.
You'll need an experienced sports eye, too. This means you've spent a long time watching games and have a feel for what will happen. The more you watch, the more you know.
Gambling Knowledge
Have you ever watched a restaurant or bar reality show where the owners fail because they have no idea how to run a successful business? The plot is always the same.
The owner came upon or earned a sum of money and decide they want to own an establishment. The problem is, they don't know the first thing about food or liquor costs. They don't know how to take inventory or cut food waste.
They've never worked in the service industry so they don't know how to train their staff on the proper steps of service. All of this together means they lose money and that nest-egg they invested is now a mountain of debt.
Why does this happen? Because they started a business without knowing the fundamentals. Becoming a bookie is no different.
If you want to be a successful bookie, you have to know how sports betting works.
Organization Skills and a Love of Math
The bookmaking game requires a bookie to stay organized. Depending on your business, the bets may come in fast and hard. You need expert organizational skills to keep track of what money comes in and goes out.
This is also important because you need to know where your lines are weak. Are players crushing your college basketball lines?
Organization for a bookie is key, and so is a love of math. Situational betting and research only go so far these days.
The large, commercial sportsbooks rely not as much on human handicapping as they do on computer systems that work on statistical probability. These computer handicappers produce tight betting lines a human cannot.
Bookie Software
You love sports. You have a profound understanding of how sports betting works. You're an organized gambler who keeps track of your bankroll.
You have all the tools you need to start a successful sportsbook business, right?
Almost. Before the U.S. Supreme Court's Murphy v. NCAA decision that allowed states to legalize sports betting, your only competition as a bookie was other bookies.
The business was a cash-only enterprise that operated out of ledgers and computer spreadsheets. Those days are gone. As soon as states legalized online sports gaming, large commercial sportsbooks followed.
Competition for players increased, as these large books flush with cash offer the convenience of online sports betting combined with massive bonuses and other bells and whistles meant to attract new players.
If you're going to be a bookie these days, you have to be online with your own betting site.
Finding the Right Platform
Not all bookie platforms are the same. When it comes to the best, you have to first determine how you want your book to operate.
The best thing about pay-per-head (PPH) services like AcePerHead.com is that they offer flexibility to help you build the best possible betting site for you and your players.
What is Pay-Per-Head?
PPH bookie software like AcePerHead offers is simple. As a bookie, you pay a service fee of $10 per player. That means if 20 players make at least one wager with your book on any given week, you pay a $200 service fee.
The more money you take on bets, the more that per head service fee becomes a fraction of your operating cost.
Bet Offerings
The beginning of 2020 was a dark period for many bookies. One of the biggest gambling events of the year, the NCAA Men's Basketball Tournament canceled. Hockey and pro basketball stopped mid-season.
On top of that, baseball delayed the start of its season. If you ran a sportsbook, there was little to nothing for your players to lay action on, and you lost your income.
While we'd all like to believe the worst of the Covid-19 pandemic is behind is, the truth is it's impossible to know. The big books were able to stay afloat by offering action on sports you didn't have access to.
Protect your investment with a betting platform that offers a line service like AcePerHead. While in normal times you might not see a lot of action on Belarussian soccer or Korean baseball, you know now you need to have these options available.
Money Management
Remember that one of the keys to successful bookmaking is the ability to stay organized. Even if you operate a small book with 10-15 regular players, it's a lot of work.
You can't let workload limit your growth. PPH services like Ace Per Head offer real-time risk analysis and money tracking so you can know how much is coming in and going out of your book with the push of a button.
Easy Interface
When you're looking for the best bookie platform, you need one that's easy to use for you and your players.
If you like to gamble and do it online, you know how easy it is to place a wager with one of the large books. It's a few finger taps and it's done. Remember, these books are your competition, so you need an interface that does the same.
Easy Deposits
Before online sports gambling went legal, cash was the king of the business. These days, however, players use all kinds of payment methods.
They can direct deposit funds from their bank accounts, make a deposit payment with their credit card, or even use cryptocurrency. These deposits make it so much easier for players to make bets.
It also makes it easier for a player to part with their money. When you're searching for the best online gambling platform, you need one like Ace Per Head that accepts multiple deposit forms.
AcePerHead Offers the Best Bookie Platform
You think you have what it takes to be a bookie. You eat, sleep, and breathe sports. You have a foundation of gambling knowledge and great organizational skills.
What's next? You have to find the best bookie platform. Pay per head software like Ace Per Head gives you the flexibility to run the kind of book you want, combined with an interface that's easy for your players to navigate.
Our line service and accounting tools give you the best bet at success.
Are you ready to start your sportsbook? AcePerHead.com offers everything you need. Create your PPH package today.