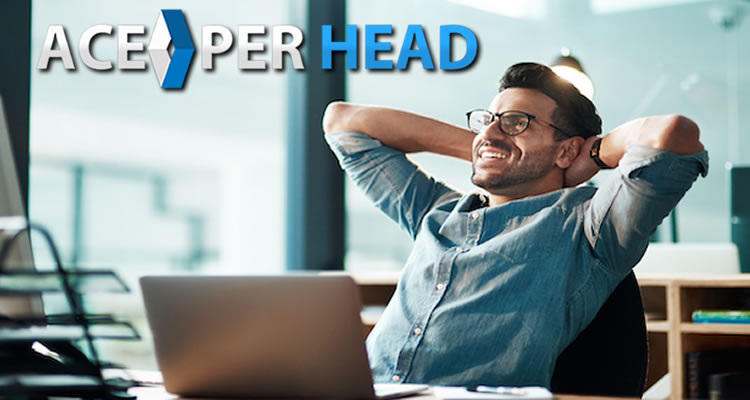 In the United States, the student loan debt crisis has become even more serious in 2021. As of February of this year, there were 45 million borrowers – including people in college now and people who have left school but still have balances due – and they owe a combined $1.6 trillion in student loan debt.
Use This Income Secret to Pay for College
Student loans have become the second-biggest source of consumer debt in the United States, only behind mortgage loan debt. For the average person who graduated with an undergraduate degree in 2018, the debt load is $29,200, about two percent higher than the year before. But how do you avoid taking on this type of debt? It's not like getting a minimum-wage job will put a dent in your college expenses. One way that you can make a good deal of money – assuming that you know how to manage the business – is setting up a sportsbook. Understanding how to become a bookie in college can create a revenue stream that you can use to pay for school while your friends are having to sling cheesesteaks and chase tips.
Bookie as a College Career
Looking for a good side job in college? Maybe you should consider becoming a bookie.
The average American college student now graduates with $37,500 in student loan debt. That's an average, and many students carry far more into adulthood.
Student loans are a drag on your progress. A high debt load may force you to move back home with your folks. It can delay homeownership, marriage, and starting a family of your own.
Older generations love to talk about how they worked their way through school, but you know most jobs available to a college student aren't enough to cover tuition.
Have you considered the sports gambling industry as a college career? Becoming a bookie might be the best way for you to get through college debt-free.
Are you interested in learning more? Read on to discover all the reasons why bookmaking is the perfect job for a college student.
Typical College Student Side Jobs Don't Pay As They Used To
If you're in college, you may know some lucky students who don't have to work. You may know a few who have well-off parents who cover their tuition, room, and board.
Those are the lucky ones who get to surf from party to party on Friday nights, wake up half an hour before the Saturday noon kickoff, and continue the party at the campus stadium.
Most college students aren't so fortunate. A study from Georgetown University found that 70% of undergraduates work at least part-time during their four years.
That's nothing new. Many generations of working-class students took jobs in the summer or during the school year. What's different now is the pay and the cost of tuition.
Working More for Less
In the United States economy, people are now working longer hours for less money. Wage stagnation is a real problem, and it doesn't only affect those with careers. It affects people like college students who work part-time.
Studies show that pay for low-wage earners remained flat over the last 40 years. Workers in many sectors now make less (in real terms) than they did 40 years ago.
What does this mean for college students? Most students work low-wage jobs in retail or the service industry, and students now earn less than students who worked during school 40-50 years ago.
Skyrocketing Tuition
The average cost of a four-year bachelor's degree jumped 3,009% in 50 years. That's an incredible number that leaves the average working-class student in a double bind.
The wages for jobs most college students qualify for have remained the same or dropped in the last 40 years. Tuition in that same amount of time rose an astronomical 3,000%.
Something's not adding up, and it means most students pursuing a bachelor's degree have no choice but to take on a massive amount of debt.
New Possibilities
What do most college students do for work? It depends on where you're going to school. For many in city schools, the allure of the service industry is always there.
Serving or bussing tables is a way for many students to make extra cash. Retail jobs require little experience and offer decent student flexibility.
They do not pay enough for a college student to touch their tuition costs.
Legalized Gambling's New Horizons
The Murphy v. NCAA case decided by the US Supreme Court in 2018 made it possible for states to legalize sports betting. Until three years ago, sports gambling was an underground operation everywhere but in Nevada.
Since then, half the states in the US have legalized some form of sports betting, and the rest will follow. The legalization ushered in a sports gambling revolution. More people place bets now than ever before.
Side Hustle Opportunities
Given the gold rush of sports betting, you might wonder how this impacts college jobs. Is it possible for a college student to pay tuition through sports betting?
Anything is possible. Though, if you're expecting to bang the book well enough to pay your tuition, you have another thing coming. Successful sports betting isn't something you can master overnight.
It takes years for the sharpest sharps to develop their handicapping eye and line shopping acumen. In other words, what you need to know to become a professional gambler is like taking another four years of coursework.
That doesn't mean you can't develop enough skills to use sports betting for earning money on the side.
With time and research, you can at least pull in enough money from a Saturday afternoon slate for beer and pizza. Maybe even more.
To get started, check out these tips and get playing. It's best to start slow. The last thing you need as a college student who lives on thin margins is to lose a lot of money.
The Bookie Business is the Perfect College Job
Sports gambling is a way to make games more fun, and with enough skill, a way to earn a little extra money. College students, more than anyone, need these side hustles.
If you're looking for more than a little extra spending cash, however, making bets isn't the way to go about it. You have to take them.
Why be a bookie? Consider the numbers. In October 2020, Americans wagered a collective $3 billion.
That's one month! The commercial sportsbooks are all making record profits and conceiving multi-million dollar partnership deals with professional sports leagues.
To make enough to cover tuition costs through sports gambling, starting a sportsbook is the only way.
Maximum Flexibility
Time management is an important skill to learn for most working college students. You have to balance your studies, your extracurricular activities, and your hours spent on the clock.
For too many, holding a job compromises the investment made for further education. The more hours you spend on the clock, the fewer hours you spend hitting the books.
It's not a good formula for making money.
The bookie business gives you the maximum flexibility a college student needs. Once you set up your sportsbook on a service like AcePerHead, you can watch the money roll in from players on campus and across the globe.
You never have to punch in, and you never have to drift too far away from your studies. You can make money while studying!
It's Easy to Set Up and Maintain
The best pay-per-head (PPH) software solutions are user-friendly. PPH is online bookie software that charges you, the bookie, a flat fee per player each month.
With this fee, you get several advantages from AcePerHead.
A line service maintained by professional handicappers
Online access for players
24/7 betting possibilities
Easy money tracking and risk management
Progressive limit setting so your bankroll isn't exposed
Around the clock customer service
Cryptocurrency payments
In the old days, bookies had to do hours of work handicapping games and managing their money. AcePerHead does that work for you! What could be better for a poor college student?
Built-In Player Pool
The college lifestyle allows you to meet new people.
All of these people you meet are potential players. Given America's current gambling obsession, odds are they're already making bets.
You want them to make bets with you! AcePerHead's PPH software allows you to set up your book in a matter of minutes. Then you can start taking wagers from your classmates.
Being a Bookie Beats Waiting Tables
Many college students gravitate to the service industry because it provides some flexibility with the opportunity to make quick cash. The truth is, waiting tables or bartending is hard work.
It's draining, and while restaurant work seems flexible, it's far less flexible than you think. To make money, you will work Friday and Saturday nights. This cuts into your social life.
You'll also deal with a constant stream of rude guests and shaky coworkers. Though you will make money, you won't make nearly enough to pay your tuition.
Becoming a bookie in college frees your social life and also provides massive income growth opportunities. You might be able to cut your debt in half or more with a successful college bookie business.
If you enjoy it, you can keep your book open post-graduation to help pay down any remaining debts.
Becoming a Bookie is the Perfect College Career
Legalized sports gambling revolutionized the sports world, and it now pulls in massive amounts of tax revenues. It can also change the way students make money.
Are you looking for a college career that provides more than extra spending money? Bookmaking with the help of a superior PPH software solution might be the right move.
Are you ready to find out what AcePerHead offers? Try a free pay per head demo today, and start taking bets!
Keys to Opening a Sportsbook
If you're really interested in learning how to become a bookie in college, it is not all that complicated. You just need a few things: people to lay bets with you, money to back the bets that you take, and access to a website. AcePerHead.com is one of many pay per head websites that have sprung up over the past decade or so to allow bookies to move their business online. If you want to buy access to your own software package to set up your website, that can cost into the five and six figures. Companies like AcePerHead.com allow you to pay by the head – in other words, you pay a fee for each active bettor you have on your account each week. That means that you're not out thousands of dollars; instead, you're out just a percentage of your profits each week.
There are other reasons for you to use a pay per head bookie site beyond the initial savings in layout. After all, if you're a college student, you (ideally) have to spend a lot of your week in a classroom, or watching lectures on Zoom. You also have to spend a lot of your time doing work to prepare for class, as well as essays and projects. You don't have the time to set up a website all by yourself on the basis of some expensive software that you just purchased. Instead, you just set up your preferences on your dedicated sportsbook page on Ace Per Head.com and let the website management team handle the rest.
What does this mean for you?
You take advantage of our expertise and set up the customization options that you want. That means that you pick out the design elements that you like and set up your preferences for payment choices. You also pick the sports, leagues, games, and props that you want to offer action on. You set the point spreads and lines that you want to use. Then you put down your phone and head to class. If you've got clients betting, while you're sitting and listening to a two-hour lecture on ancient Egyptian civilization, your sportsbook is making money.
The Risks Involved
Obviously, there is risk associated with gambling – and the books face the risks too, even though you will build in some guaranteed profits for yourself through the use of moneylines, if you choose to use those. Every now and then, though, a bettor will win big. Back in 2015, amateur sports bettor Tayla Polia made a $5 bet that was a 15-leg parlay that brought her back that same $5 – plus $100,000 more. She had 14 picks against the point spread along with one pick against the point total. She didn't even realize she was picking against the spread when she made the parlay, because the last game was between the Carolina Panthers and the New York Giants. Carolina was a five-point favorite but only won by three. Initially, she thought she had lost – but the parlay ended up paying off.
As a bookie, you need to make sure that you have the cash on hand to pay for winnings. If you can't pay, you will lose credibility – and your business – in a hurry. One part of understanding how to become a bookie in college involves learning to lay off bets to hedge your own losses, to set betting limits, to check your own accounts to make sure you can deal with the action.
Ace Per Head makes it easy to set betting limits for each client. You know how much credit each of your clients can handle, and if that amount is low, keep it low. Losing the business of a potential deadbeat is worth the headaches over time. That way your relationships with your friends who end up betting with you – but not paying you back. Putting everything online means you don't have to go looking for cash that they may not have.
On the other hand, think of the rewards! Imagine spending just a couple of hours a day on your business – and making a lot more than your friends who are checking out books at the school library or making sandwiches at the student union. While you're in class, you are making money. While you're out on a date, you are making money. That is the great thing about passive income streams – once they start running, they keep running so long as you manage them well. You'll want to check your active client bettor list often so that you don't pay weekly per head fees for people who aren't wagering with you. You also want to keep an eye on your account balances to ensure that you have the cash to keep the business running.
Ace Pay Per Head has shown many others how to become a bookie in college and helped them make all kinds of money. We look forward to working with you too. Give us a call today!