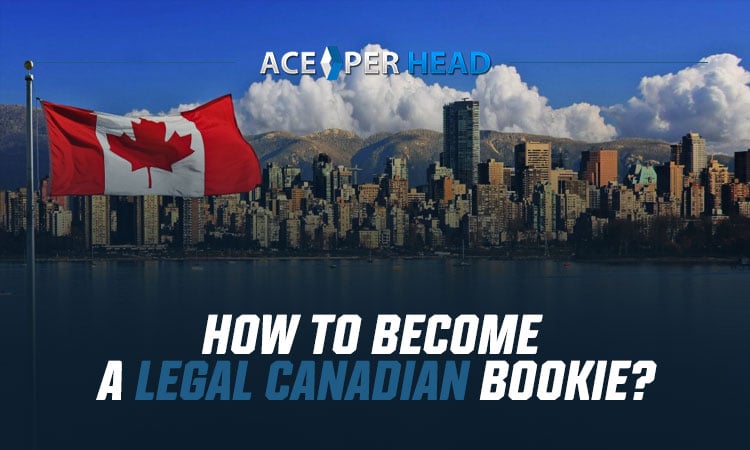 A United Nations report found that $1.7 trillion in illegal bets got wagered globally every year. Organized crime has ruled the gaming industry for decades. So no wonder several countries have pushed to legalize sports betting.
Sports betting in Canada is no exception, so lawmakers changed the ruling last year. As a result, Canada sportsbooks are launching at a pace since they became legal in August 2021.
But does that mean you can become a Canadian bookie? Learn all about sportsbooks in Canada by reading this guide.
History of Sports Betting in Canada
Betting in Canada resided in a gray zone for many years on a legal basis. Many offshore sportsbooks in Canada accept wagers from Canadians. Yet, the practice was not legal in the strictest terms.
A law banning sports betting on single games lay dormant for many years. But Canadians have placed legal parlay wagers for several decades. Canada sportsbooks did not exist except for government-run operations in various provinces.
Since 1984, ProLine has operated in Ontario as one of the only Canada bookies. The Canada sportsbook took parlay bets as part of the Ontario Lottery and Gaming Commission. As a result, Ontario residents could make sports bets but had to pick three games or more on a ticket.
On August 27, 2021, the Canadian Government passed a member's bill. As a result, the law against single-game betting got repealed in both houses of parliament. The royal assent then opened the door for provinces to accept legal sportsbooks.
Other Types Of Canada Sports Betting
Sports betting in Canada has been legal for other events for many years. For example, other than lotteries, non-sports gambling includes bingo. Yet, for many decades, horse racing has long been a legal sport for betting.
Betting on sports in Canada limited bettors to horse racing through racing commissions. After parlay bets became legal on restricted sites, fantasy sports leagues appeared. Yet, the fantasy sports operators were often the same as offshore sportsbooks.
Why Legalize Canada Sports Betting Now?
The private member Bill C-218 passed in 2021 opens the door for legalized sports betting. Yet, the bill alone does not mean sports betting is legal everywhere in Canada. Each province now has the right to decide the fate of Canada sportsbooks in their territory.
Several factors drove the decision to pass Bill C-218. Several sports leagues began partnering with sportsbooks after American lawmakers legalized gambling. Canada sportsbooks that accepted parlay betting began losing revenue as gaming opened up.
Canada's largest province, Ontario, borders at least two states with legal sports betting. Michigan and New York both passed laws accepting wagers online and retail sportsbooks. On April 4, 2022, Ontario became the first province to allow online sportsbooks.
Before the law passed, many Canadians held accounts with offshore betting sites. Organized crime also operated in the shadows in Canada.
Before the law passed, many Canadians held accounts with offshore betting sites. Organized crime also operated in the shadows in Canada. The other option for sports betting in Canada came from provincial lottery sites.
Lottery portals only accepted parlay wagers from players. So, Canadians looked for places to bet online with established sportsbooks.
These offshore accounts existed in the gray area of the law. But Canadians bet an estimated $14 billion each year through these sites.
Now, Canadians can enjoy legal single-game betting with various sportsbooks. Yet, not every province has opened its doors to sports betting.
Where Is Sports Betting Legal in Canada?
Seven provinces began allowing single-game bets right away. Alberta was then next to introduce wagering at retail sportsbooks. After that, Saskatchewan and the three Morthen territories followed Alberta.
The last province to accept single-game betting was Nova Scotia in February 2022. In all, there are nine provinces with online sports betting. As well, all thirteen provinces and territories allow retail betting.
Canada's largest province, Ontario, is home to more than one-third of the country's population. As a result, online industry leaders have flocked to iGaming to get licensing in Ontario. Some of these Canadian sportsbooks operated offshore before the new legislation.
The world's largest sportsbook, BET365, switched to a new Ontario app on April 4. Also, other big names like BetMGM have opened apps in the province for online sports betting. BetMGM took on hockey superstar Wayne Gretzky to market the app.
Ceasar's operates a physical casino in Windsor near the Michigan border. The company used its location to launch Canadian sports betting. Caesar's now has an app and many new players in the market.
FanDuel and DraftKings both have a presence in Ontario. Also, TheScore is one of the first Canada Sportsbooks to have a base in Canada.

The Future of Sports Betting in Canada
Sportsbooks in Canada will continue to launch with new regulations in place. As a result, industry experts expect the Canada sports betting market to double over five years. With Ontario leading the way, other provinces will keep a close watch to create their models.
Yet, becoming a Canada bookie will need a lot of heavy lifting. Strict regulations have already seen established Canadian sportsbooks get fined for infractions. As a result, some provinces remain governed by lottery corporations for sports betting.
It's critical to note that horse racing remains separate from Canadian sportsbooks. A federal Paramutual Association governs individual regulations for Canadian sportsbooks.
Can You Be A Canada Sports Bookie?
Many new organizations have filed for licenses to accept sports betting in Canada. As a result, the field is opening to new markets daily. Yet, each province uses specific guidelines for sportsbooks in Canada.
To become a Canada bookie, begin by researching the market. Then, take a solid business plan and consider operating with a trusted industry partner.
Our pay-per-head services help you launch your Canada bookie site faster. Sign up for our program today and get into the growing Canadian sports betting market.