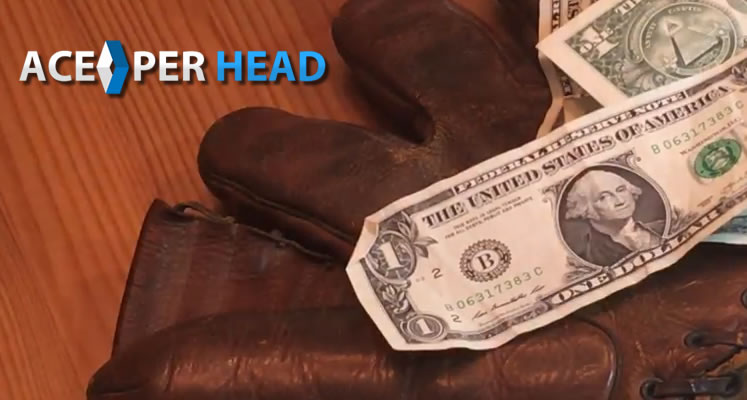 With all the laws changing in the United States and states have the authority to set their own laws in regards to gambling it is important to know the specifics for your given location. So if you are looking to become a legal bookie then the first thing you would need to do is speak to your local attorney to see what the exact laws are in your specific area.
If you are in a place where it is legal to be a bookie, then the next step would be to get set up with a pay-per-head service like www.AcePerHead.com.
These services make it very quick and easy for anyone to become a bookie. They provide a fully functioning website with betting options on sports from around the world each and every day. In addition, these services are the ones that do all the technical work by managing and updating the odds up to the second and then grading all wagers as soon as each game ends. This means you do not actually need to have any experience booking action, and can lean on the website and service for any questions you may have.
Gain Players
The main thing you will have to focus on as the bookie is just acquiring people that actually want to bet with you. This can be fun and easy in itself and starts with word of mouth. You can contact all close friends and family first to see if any of them has an interest in betting or have other friends that want to bet. In addition, you can reach out to any coworkers, schoolmates, ex-schoolmates, or social media friends. These are good avenues for people to speak with first to start your bookie business.
Then if you really have the drive and motivation to get more players you can go to places where sports bettors tend to hang out such as sporting events, bars, casinos, and race tracks. These are all hotbeds for potential bettors and if you are willing to put in the time and energy to meet new people at these places, then you can have success in gaining more clients that would like to bet.
In addition, you can also offer people a small free play to use to get them started betting on the website. The free play just means that the player can place a wager with no risk of losing any money, but with the chance to win the winnings from the wager. This is a good way to get people interested and hooked on betting.
Next Step…
Once you start having people bet with you then you can let the pay per head service do the heavy lifting and you can just sit back and watch the games that you have action on, and just make sure that you pay people promptly when they win and collect from players when they lose. The faster you pay people when they win, will help you develop a great reputation and will end up leading to you acquiring even more players because people always recommend a fast-paying bookie to their other friends and family.
So if you want to become a legal bookie then it is as simple as checking with your state laws, signing up with a pay-per-head service, and just speaking to people who want to bet. If you can do these three simple things then you will be on your way to making money as a bookie.