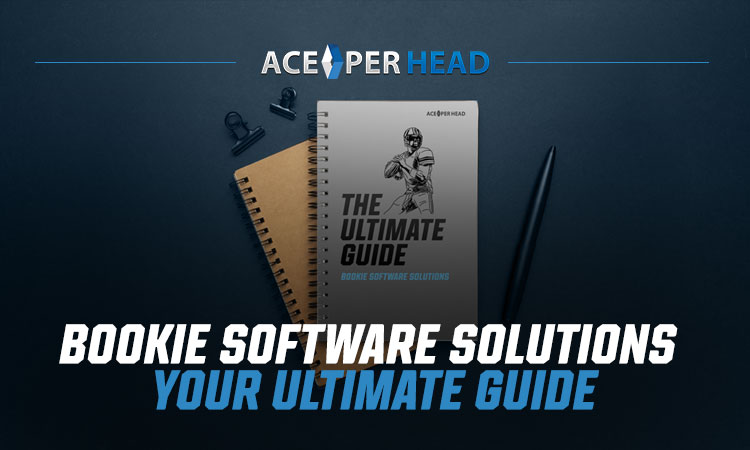 Since 63% of Americans self-identify as sports fans, bookmakers have a large potential clientele to work with when beginning their sports betting service.
If you want to make it in the world of sports and race betting, you likely are looking for ways to make growing your business easier. Bookie software solutions are the best way that you can streamline your operations and get more clients.
Read on to learn what these solutions are and get a feel of their benefits.
What Are Bookie Software Solutions?
Bookie software solutions are essentially websites that you and your players can use for sports betting. These platforms can keep track of various teams and events. They also make betting more transparent by showcasing bets made and who owes that money.
These software solutions are similar to traditional websites. However, they often have added features that other pages don't. Some may include real-time sports tracking, eWallets for betting that can support cryptocurrency, and security features that keep both parties anonymous.
Why Are PPH Platforms Ideal?
Pay per head (PPH) solutions are the ideal betting software for bookies. These services allow you to pay a knowledgeable provider a small fee (around $10) for each client that you sign on. In exchange for this fee, you get a fully managed website and service platform that clients can take advantage of.
PPH companies like Ace Per Head initially will create a website that fits your needs. We have a multitude of templates that you can choose from, but we also offer custom web design if none of them suit your needs.
PPH platforms are 100% professionally managed once your website is set up. Updates and security features are automated while communications with clients are made easy. This is better than most other types of bookie software where you would need to waste time managing your own website.
PPH platforms are also beneficial in their scalability. Because you're paying for each person that uses your bookie service, you won't be paying a higher price than you're making. Non-PPH sites that charge a flat fee don't account for seasonal sports and those who only want to place bets on a large event like the World Series of the Super Bowl.
If you're looking to save money and remain flexible, PPH software is the only alternative that will work for your needs.
The Benefits of the Best Bookie Software
Bookies can easily make over $100,000 per week if they manage to sign on over 100 players. Because of this, it's essential that you have the best possible software platform. A well-designed and easy-to-use website will give you the opportunity to get more bettors and achieve a higher salary.
Using an online bookie platform gives you access to a wider audience. You'll have an easier time tracking sports with automated PPH tracking and therefore can take bets on more events. You won't need to track these scores manually, so you can offer more services without spreading yourself thin.
You also will be able to grow your sportsbook to other parts of the world. People will find your website through search engines and advertisements. They then will be able to place secure cryptocurrency-based bets on your site, avoiding annoying currency conversions.
24/7 Access to Experts
Expert access is a benefit of bookie software that allows you to get a high salary. You will always have the opportunity to consult with those knowledgeable in sports betting and learn about the current trends in betting.
Ace Per Head's customer service team is available to you round-the-clock. You can always message or call us with questions about your platform or individual clients. This will give you the ability to monitor what's going on with your bookie business and have a thorough understanding of your operations.
Communication With Clients
You aren't the only one that Ace Per Head's experts are in constant contact with. We have a 24-hour call center that your clients can phone if they have any questions about bets they have placed and payment methods. This will eliminate the need for you to constantly wait for the phone to ring.
However, in some instances, clients will need to reach out to you directly. You can build in contact features on your PPH site so they can contact you via an online form. Your personal email inbox will no longer be flooded with messages, making it easy to keep your personal and professional lives separate.
Automated Updates
When you get a PPH platform, the pros will automate updates for you. You won't need to waste time manually managing technology that AI or tech experts could work on for you. This will give you more opportunities to expand your sportsbook and innovate new ways to better your bookie business.
Strong Security Features
PPH platforms are made specifically for sports betting, which is an industry that requires a lot of security and privacy. As a result, they have multi-factor authentication and encryption features to keep unauthorized users out. Additionally, teams will monitor your system for any breaks in regular trends to nip any malware in the bud before problems arise.
You and your client's anonymity is also important to us. That's why you don't need to give us any personal information to work with us- we'll assign you a random number and manage your account that way.
The same applies to your clients. Neither you nor Ace Per Head's staff will have any identifying information about them if they don't want to share it. They will also be assigned a number so that they can bet more securely.
Get Started
Now that you know how PPH solutions can help, it's time to look into the top-notch services that Ace Per Head provides. Start your 6-weeks free of the best bookie software solutions on the market now. Our experts will help you to design and develop your ideal platform before managing your clients effectively.
This no-obligation trial will showcase the many benefits of PPH technology before you put any money down on it, so what are you waiting for? Don't hesitate to reach out; we look forward to working with you.