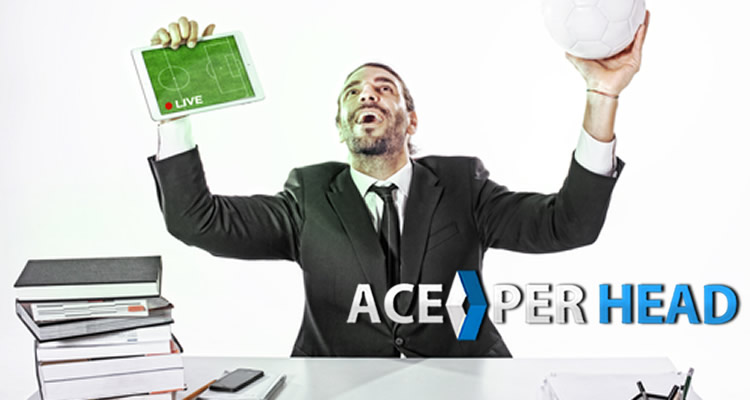 A bookie is someone who accepts bets on various sporting events, which is called booking action. There are billions of people in the world that bet on sporting events, and people place bets at casinos, offshore sportsbook companies and thru their local bookies.
If you are a bookie you basically have the opposite side of whatever your players decide to bet on. For example, if the New England Patriots are playing the New York Giants and you have a player that bet Patriots -7, then for them to win the wager they would need the Patriots to win the game, and win by more than 7 points. You as the bookie would then essentially need the opposite, which would be for either the Giants to win the game outright or for the Giants to not lose the game by more than 7 points. If the Patriots win the game by exactly 7 points then the game is a push and the money is returned as a no bet.
In the long term players always lose when gambling, and if you are a bookie, then the more players you have the more money you will end up making because more players equal more people losing money each week. In terms of how much money you can make, the reality is that there is no limit to how much you can earn. However how much you make each week from being a bookie, will be determined by not only how many players you have but, also by how frequently your players bet each week and on average how much they bet per wager.
If you only have a few players that bet a couple of times a week and bet small amounts like $50 a game, then you are not going to become a millionaire overnight. However, if you have even just 20 players betting a week and they bet multiple games per day, and bet an average of $200 per game, then your players will be losing multiple thousands of dollars per week.
Become an Active Bookie
Lastly, the best way to be a successful bookie is to use a pay per head service such as www.AcePerHead.com. They provide a professional website with thousands of betting options per day that are updated up to the second and 24/7. They have some of the sharpest lines in the industry and more betting options than the average book, which all leads to players losing more money when using Ace.
They only charge $10 per active player a week, and you only get charged if the player has a graded wager for the week. Then whatever the players win or lose you as the bookie handle the payments directly with each player through whichever payment method you prefer and then you keep 100% of those profits. So Ace Per Head does all the technical work with the lines, and you as the bookie can just focus on acquiring more players so you can continue to grow your bookie business, and earn more money over the long term. So give AcePerHead.com a call today at 1-800-909-5193 and get signed up immediately.