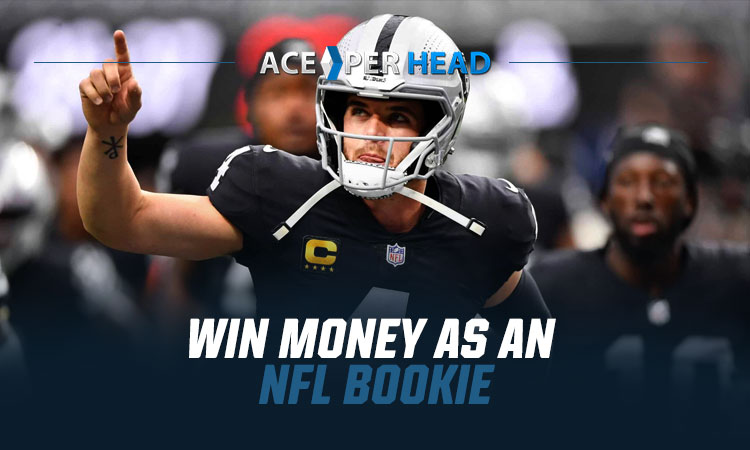 While baseball is often considered an American classic, football has been the most popular sport in the US since 1972. In recent years, about 37% of Americans cite it as their favorite sport.
It's important that you come up with a top-notch NFL betting strategy if you want to win big money as a bookie. Read on to learn how you can set lucrative NFL football bookie software odds and what else you can do to rake in some extra cash this year.
Choose NFL Bookie Odds the Right Way
It's important that you set NFL betting lines based on material evidence of the team's strengths. Some factors to consider include:
Past records of each team
Home advantage at upcoming games
Injuries that players on either side may have
Whether any strong players are sitting a game out
Weather predictions and forecasts
If you're a larger bookie looking for professional assistance, you can also hire an oddsmaker to set your lines. Ace Per Head experts are experienced in analyzing data and creating odds that give your sportsbook the biggest possible edge.
Don't Forget the Vigorish
The vigorish is often referred to as "the vig" or "juice." This is the commission that you charge players for placing a bet with you. It's basically a second moneyline that bettors need to give to you.
The vig is necessary for bookmakers because it is how you earn money regardless of bet outcomes. A standard vig of -110 means that players pay 10 additional cents to your business for every dollar they put down.
This 10% juice is yours regardless of whether or not the player wins the bet. Let's say that someone bets $100 that will be doubled if they win. If they give you $110, you still only pay $200 if they cash out, pocketing the vig.
This is important because your sportsbook will remain profitable even when you lose. In situations where multiple people bet, you're going to turn a profit both off winners and off the vig for losers. The juice adds up and losing bets don't put too big a dent in your pocket.
Set Custom Limits on Players
When running an NFL sportsbook online, it's important that you choose a sportsbook software that lets you customize bets, players, and limits as well as lines. Ace Per Head's technology doesn't just let you do this but also lets you request player watch reports. You can keep easy tabs on those you suspect either of cheating or being professional gamblers.
You can also set limits on bet sizes more generally. Beginning bookies should not be taking enormous bets that they'll struggle to pay out. Scale the allowed bets to the size of your business so that you don't find yourself in trouble.
Win Big Money as a Bookie This Football Season
Now that you know some ways to win big money as an NFL bookie, it's time to begin setting up and maintaining your bookie business. Ace Per Head's experts are excited to help you set up shop and entice potential bettors. Get six free weeks of our services to see what we can do to build your bookie brand and make you money.