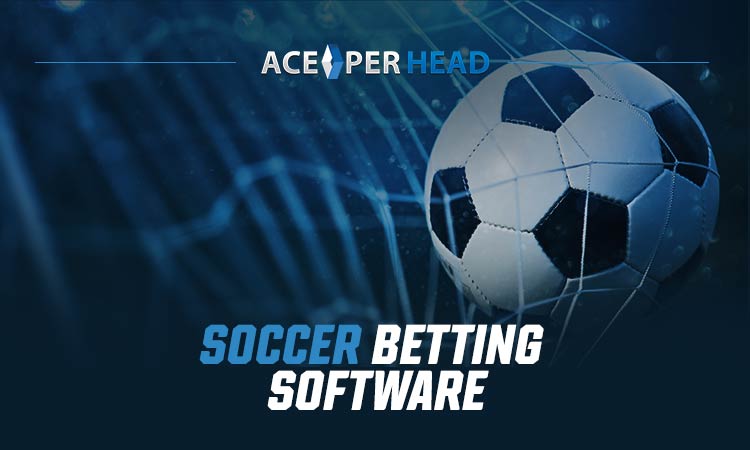 Did you know that there are around 4 billion soccer fans in the world? That's more than half the world's population!
If you're passionate about soccer or about sports in general, becoming a bookie may be an appealing dream. While it may sound outside the realm of possibility, starting a soccer betting business is completely realistic. All you need is a good understanding of the market and the appropriate pay-per-head sportsbook platform.
Here, we're going to talk about the basics of soccer betting software and why taking bets on the sport is a good idea. Read on for a complete guide on becoming a soccer-obsessed bookie and making fast cash.
What Makes Soccer Betting So Lucrative?
Let's just get this out of the way- all sports betting is lucrative. Bookies can make $50,000-$100,000 in a single month if they work hard and grow their sportsbooks. If you're looking to make $5 million yearly, you're going into the right type of business.
You obviously won't start out making that much money, but even smaller bookies can make a decent living. Lots of people with under 100 bettors make anywhere between $30,000-$50,000 per year. This is more than a lot of 9-5 worker's salaries.
Since you'll be operating your sportsbook on your own time, you can choose when to expand. You can also figure out ways to make taking bets easier and more lucrative. This lets you grow and expand over time.
But why is soccer a good sport to begin your journey with? The answer to this lies in the popularity and resilience of the sport.
Top-Notch Popularity
When you think of popular sports from an American perspective, football and baseball likely come to mind first. This makes sense since they are the most popular sports in the US with soccer being 3rd. However, this is far from true on a global level.
Soccer is easily the most popular sport across the globe. Over half of the world's population watched the 2021 World Cup. Imagine how much money people must have bet on that single event- your sportsbook could turn a huge profit!
In addition to those who watch soccer, over 250 million people worldwide love it enough to actively play it. Such a passionate fanbase means more engagement with the sport and higher bets. You can easily market your sportsbook to both viewers and players to maximize your clientele.
But is soccer really that much popular than any other sport?
The answer to this question is a surprising 'yes.' The second most popular sport in the world is cricket. However, its fan base is only 2.5 billion people- over 1 billion fewer than those who love soccer.
This means that offering bets on soccer is essential if you want to grow.
International Expansion Opportunities
While your online sportsbook will be run in the US, you want to leave room for international expansion opportunities. At its heart, your sportsbook is a business. It can reap the same benefits of going global as other businesses can, including:
Expanding to new markets (96% of global consumers live outside the US)
Diversifying your assets
Accessing other culture's viewpoints and perspectives
Marketing your bookie brand image more widely
A competitive edge over companies that only operate domestically
Higher customer satisfaction and more online reviews
Connections with other sports betting agents abroad
Soccer is ideal for international expansion because it's the top sport in 4/7 continents. European, Asian, African, and South American bettors are sure to be interested in sports betting business that specializes in soccer bets.
Because the internet connects people everywhere and your PPH platform will operate online, this means more clients for you.
Chances to Grow Across Other Sports
Specializing in soccer bets makes sense at first. However, over time, you'll also have the chance to expand into other areas of sports betting.
Beginning with soccer's popularity allows you to make a lot of money before expanding to these markets. It also lets you build up a regular client base. You'll have a ton of loyal gamblers by the time you decide to offer more betting options on your gambling site.
Consider where the majority of your bettors are from when it's time to expand. Choose sports that are popular in those countries or regions. You'll get loyal bettors to expand their presence with you and encourage them to refer their friends who love events other than soccer.
Choosing Soccer Betting Software: A Quick Guide
There are many benefits to opening your sportsbook with a specialty in soccer. But how can you choose bookie software that will help you get started? The first thing to consider is the type of web software bookies best operate on.
Many new agents choose subscription-based platforms where you get to use sportsbook software in exchange for a monthly flat fee. Unfortunately, these loses cost you a lot of money. You'll be paying the same high sum during the off-season as you did around the World Cup.
This doesn't make sense since you won't be getting any soccer bets for some months. Why should you pay for a service you're hardly using?
You shouldn't. That's where pay per head (PPH) platforms come in. Also known as price-per-player technologies, these managed services provide a sensible and lucrative alternative to flat-fee subscription models.
You pay your provider a small fee of around $10 per soccer enthusiast who is currently placing bets with you. Even if you pay $10,000 for 1000 bettors around the World Cup, you only will pay $100 when you have 10 bettors during the off-season.
This means that your soccer betting business can remain scalable and flexible. You'll always be making a profit.
Ace Per Head: The Top PPH Provider
While PPH software is always superior to flat-fee subscriptions, not all price per player platforms are made equal. Ace Per Head is the top provider on the market because of its mobile-ready interface and high-quality experience. Since we always have a team of experts ready to work with you and players, you'll also always be in the know.
Our first order of business will be to help you set up a website that appeals to soccer bettors. We have a ton of different templates that you can pick and choose from. If you prefer, we're also able to help you set up a custom site that meets your vision.
One great thing about working with a PPH web designer is that you'll get a service exclusive to bookies. The platform is predesigned to sustain soccer bets. We also know how to help you appeal to individual bettors with soccer-related images, multimedia content, and easy-to-read score tracking.
Security and Data Protection for Soccer Enthusiasts
You also will need to consider how you can protect the information of gamblers that place bets on your platform. There were nearly 1,300 data breaches publicly reported in 2021. If you don't have appropriate protection in place, the likelihood of information theft is high.
This is especially problematic for bookies because they work with a high volume of sensitive information. Unless you have a better system, you as a bookmaker will work with a lot of personally identifying and financial information. A single breach can damage your reputation irrevocably, cause untold harm to bettors and yourself, and potentially cause a lawsuit.
Ace Per Head has a failsafe to help you avoid the worst possible scenarios. First, we offer the top authentication and firewall features to keep intruders off your PPH network. However, we also have protections in place to keep people safe if a breach does happen.
Your agent account will be assigned a random numeric code. You will use this code rather than your name in dealings with us, keeping your identity off the platform.
Players will also use randomly-generated numbers when working with both you and us. This ensures that there will be no information to steal even if hackers do find their way into your soccer betting platform.
Payment Methods
But what about financial information? Don't you need to hold players' banking information so that you can take bets? You don't!
Bitcoin transactions have become more and more commonplace in recent years. When you work with us, you won't just be working with a soccer betting platform that sustains Bitcoin. You'll be working with one that actively supports it.
You will pay your monthly fee with cryptocurrency to keep your banking information safe and protected. It's also essential that you encourage soccer fans to place bets in Bitcoin for the same reason.
While you can offer credit card and eWallet payments as well, Bitcoin is by far the best option. Make sure that you tell bettors how it keeps them safe.
Bitcoin is also useful because you'll be working with lots of soccer fans abroad. It prevents you from needing to constantly worry about conversion rates. Soccer bets will be easier to take, calculate, and pay out.
Optimizing Your Pay Per Head Platform
To optimize your PPH platform, the first thing you'll need to do is determine which features matter most to you. Some of Ace Per Head's top features include:
A 24/7 agent call center (for customer service)
A separate 24/7 player call center (to avoid the need for you to field calls and emails constantly)
Automatic platform updates to keep the site running smoothly
Upgrades and site alterations whenever you request them
Software engineers that monitor your website for trends
Configurable boards and lines
Full control over your players and the limitations placed on them
Endless add-ons such as VIP live wagering
Decide which features are most important to you. Ask our professionals about them when signing up for your demo and trial. We'll help you determine how you can use our features to meet your specific bookie business needs.
Using Relevant Soccer Imagery
Branding is an important part of creating a memorable experience for bettors. Since you're specializing in soccer betting, you want to use imagery that's relevant to your target audience. It will distinguish you from less-niche sportsbooks and get your pay per head site to stand out in the minds of bettors.
Link your website to other pages that automatically track the scores of soccer events and teams. Make sure that individual players are also tracked for smaller bets. This will keep your site easily readable and make your brand accessible.
You also will want to include relevant soccer imagery on your site. If you don't plan to expand beyond soccer anytime soon, a soccer-related logo is a good idea.
However, if your goal is eventually to expand, a more generic logo may be better. Consider incorporating soccer imagery in other ways. An active-looking soccer banner will do the trick.
Multimedia content is also awesome. Videos rock, as do small interactive soccer games that bettors can play within your PPH site itself. This makes you interesting and differentiates you from your competitors.
Updating and Adapting
As with any business, your soccer sportsbook is going to need to adapt to an ever-changing market. Make sure that you're constantly learning about new trends in sports betting and marketing. You will get ideas on how to grow your sportsbook assuming that you do your research.
Making changes to your website is easy. You'll have constant and consistent access to Ace Per Head's expert designers and their tools. Simply let them know what you want your new and improved page to look like- we'll be happy to provide it.
Get the Best Bookie Software for Soccer Fans
Beginning a soccer betting service is extremely rewarding. You not only get to express your love for the sport but also get to make money doing it. Now that you know all about soccer betting and the bookie software you need, it's time to get started.
Ace Per Head is committed to providing you with the top PPH platform for your soccer betting service. We're excited to set up your website and innovate new ways to help you reel in bettors. Sign up for our six-week free to get a feel for the ways that our PPH services can help you reach out to soccer fans worldwide.