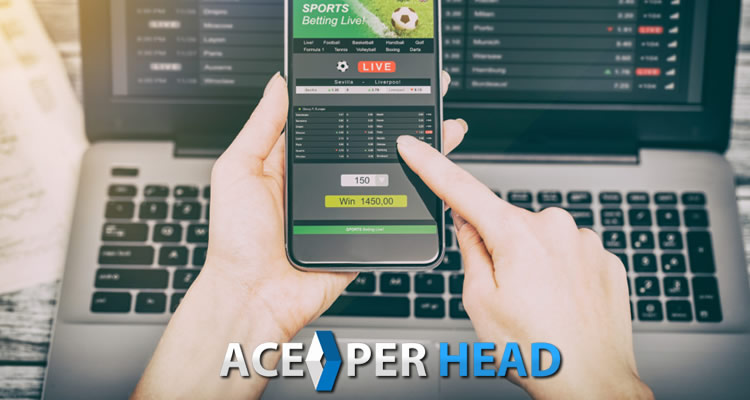 You just started your sportsbook business and you're in the middle of your first big betting weekend. Suddenly, your pay-per-head sportsbook provider goes down.
Instead of making a killing, you're bleeding money. More than 26 million Americans bet $6.8 billion on the Super Bowl. If your pay per head provider goes down, your business goes down with it.
You want to avoid that scenario as much as possible. The only way to do that is to make sure you choose the right sportsbook software provider, to begin with.
Read on to learn what you should look for in sports betting software.
1. Experience as a Pay Per Head Provider
There are thousands of pay-per-head sportsbook providers. Unfortunately, some of them will offer you the sun and the moon. They're actually fly-by-night companies that will disappear soon.
The first thing to look for in a software partner is experience and longevity. Ace Per Head started in 1994 as a private sportsbook and has since evolved to become an industry leader.
You also want to check out what other people are saying about various platforms. Check out reviews and customer satisfaction comments.
2. Pricing
Of course, pricing is going to be a big issue. Some PPH software providers have hidden fees and will gouge you for small things.
You want to read the fine print before you commit to the sports betting software provider. Be sure to work with a company that has transparent pricing that's simple and easy to understand.
That will alleviate confusion and frustrations later on.
3. Customer Service
At some point, you're going to have a question about your business and the software. You want to make sure that you have a way to contact support and get an answer right away.
4. Ease of Use
How easy is the software to use? The easier it is to learn, the faster you can grow your business. You want to have a front end that is secure for your customers, and a back end that's simple to navigate and use.
5. Add-On Services
What's the vision you have for your sportsbook business? Do you want to just accept bets on occasion, or do you want to have a full-blown business with casino games and live betting?
You want to think through your business model because you want to have a provider that allows you to scale up your business.
Look for a provider that has add-ons and a wide variety of sports that will let you grow your business. You want to be able to bet on Formula 1, soccer, and basketball.
Comparing Your Pay Per Head Software Options
Ready to take your business to the next level and learn the best way to bet on sports? Here are the top pay-per-head software options so you can decide what's best for you.
Starting any business is a gamble. If you're ready to try your luck in the gambling business, however, you've come to the right place to learn more about the best software for sports betting.
If you want to get into bookmaking, you need the best pay-per-head software. The right sports betting software solution will help you launch or grow your business. More importantly, it will help you to rake in some serious profits.
Every day, sports betting advances. With each advance comes more opportunities to provide a high-quality gambling experience for players. What's more, it allows you to do so efficiently while continuing to generate revenue.
To learn the best way to bet on sports, keep reading.
The Best Way to Bet on Sports
Hands down, reliable pay-per-head software is the best way to make money on sports betting. This special sports betting software solution serves as a one-stop shop for all your bookmaking needs.
You may have many years of experience in bookmaking. Alternatively, you may have yet to start your online gaming business.
In either case, the best pay-per-head software is a cost-effective solution for running your enterprise. What's more, it will enable you to give your players the best online betting experience possible.
Premium pay-per-head software is beneficial for both players and bookies. It helps to save time. However, the most important thing about sports betting software is that it drives profits.
With pay-per-head software, you'll pay a flat fee per client. However, that fee unlocks many benefits.
For example, it will give you access to your own custom website. There, your clients can place bets and view live odds.
You can offer a wide range of sporting events on your website. You can even offer extras, such as a casino with live dealers. Providing these kinds of features is the best way to make money betting on sports.
What Can Pay-Per-Head Software Do for Me?
In the online gambling business, creating a quality experience for players is a top priority. A quality experience is your key to success in the industry.
For example, your website should have an attractive design. It should attract viewers and compel them to want to place a wager using your site.
However, your website must also have functionality. For this reason, you need a site that works properly with features that players crave.
Also, you'll want to work with a pay-per-head provider that delivers exceptional customer service. As with anything in life, you'll come across challenges in the business. You want the peace of mind of knowing that you have a partner in the gaming business to help you meet those challenges.
On the customer-facing side, you'll want to deliver exceptional customer service. Again, a top pay-per-head service provider can help you meet this demand.
You'll also want to select a pay-per-head service provider with the best developers in the business. Experienced developers can create the attractive features that you need to draw in players.
There are a lot of pay-per-head website developers on the market. However, you'll need to choose the sports betting software that offers the right mix of benefits.
Choosing the Right PPH Sports Betting Software
In the United States, the online gaming industry is still maturing. Nevertheless, it's already generating tens of billions of dollars. Still, the standards of available software aren't quite established.
In other mature industries, the standard of quality has been established. In those fields, a subpar product will result in little to no sales, leaving only the top service providers standing.
However, there's still a lack of knowledge among some new entrants into the pay-per-head field. For this reason, it's critically important to research the industry before investing in a pay-per-head platform.
The best way to make money on sports betting is by selecting the right software. The right online sports betting software is critical for the success of your online bookmaking business. However, you'll need to look beyond what's offered in a potential platform.
For example, you'll also need to choose a pay-per-head partner that can manage your licensing needs. In this way, you can make sure that you're operating a legal gambling operation.
You'll also need a partner with a wide range of payment solutions. Today, tech-savvy gamblers want more ways to deposit and withdraw funds.
Resultantly, you need more than just credit card processing to do business in today's online gaming environment. Accordingly, you'll need to choose a pay-per-head service with comprehensive sports betting money management software.
Betting on the Go: Pay-Per-Head Mobile Development
In addition to choosing the right pay-per-head service, you also want to make sure that your bookmaking service is mobile compatible. Here, you'd also need to do a considerable amount of research. Nevertheless, the mobile capability is a point that you don't want to overlook.
When considering the mobile compatibility of your pay-per-head website, you want to consider a few points. For example, you'll want to consider the responsiveness of the app.
You'll also want to think about the content that players can access through your app. As an example, you'll need to consider how the content of your app will differ in varying states.
Furthermore, your app should represent the aesthetic of your brand. Here, it's important to create a sense of familiarity that your players recognize.
Finally, you want to think about the capabilities of your betting software supplier. Leading sports betting apps are more than just a place for gamblers to make bets.
They also provide other value-added entertainment services. In this regard, you also want to consider a pay-per-head service that can provide extras such as casino games through both your mobile app and PC-based website.
The Right Features for Your Bookie Business
No two sports betting platforms are the same. Still, you want the best platform for your needs. Here, you'll want to think about how you want to operate.
In most instances, you'll want a platform that's flexible. A flexible sports betting platform will enable you to create the best possible betting site for you and your players.
However, you'll also want a pay-per-head platform that's easy to use. Furthermore, you'll want to select a service that's cost-effective.
Here, it's important that you realize that the cheapest service isn't necessarily the best. A bare-bones gaming platform with minimal features might save you money upfront, but ultimately, you'll miss out on profits.
For example, a leading service such as Ace Per Head charges a $10 per player seat fee. If 20 players make a bet on your site in a week, you'll pay a $200 service fee.
However, your benefits and profits will exceed this nominal fee greatly. Furthermore, the more betting revenue you generate, the more this fee becomes marginal.
The Leader in Pay-Per-Head Software
Ace Per Head is an industry leader in online bookmaking. We offer all the features you need to attract profitable players.
In addition, it's important to keep your online gaming business fresh and exciting. At Ace Per Head, we're constantly updating our features. For example, we now offer a live dealer casino option.
We also offer tracking across our vast network of online bettors. You can leverage our data-fueled network to stay ahead of the curve in the gaming business.
For example, as much as 75% of Sunday night football web traffic comes from a mobile device. We make sure that our service is optimized and available on all devices for this reason. Accordingly, players can access agent reports and even our VIP live betting platform through our mobile application.
What's more, you'll have a dedicated account specialist when you sign on with Ace Per Head. One of our gaming experts will personally manage your account. You'll also have your own custom branded website.
It's easy getting started with our service. You can choose from a selection of current mobile-friendly skins. Alternatively, we can custom design any website theme that you desire.
If you come to us from another pay-per-head provider, there's no need to rebuild your brand from the ground up. Our software engineers can help you transition to our platform using your existing login page.
Accordingly, your players will have a seamless experience when switching to our service. No matter your needs, we can custom tailor a site to meet your requirements.
Also, we offer the best sportsbook management software on the market. We offer a variety of payment options for players. Your bettors can even place bets with their hard-earned cryptocurrency using our platform.
Partner with the Best in the Business
Now you know more about the best way to bet on sports. With the best bookie software on the market, you can take your gaming business to a new level.
Ace Per Head is the top bookie software available. We've operated a premium pay-per-head service for many years.
What's more, our platform has the sharpest lines in the industry. However, don't take our word for it. You'll find out when you enjoy one of the highest hold percentages in the business week after week.
A partnership with Ace Per Head is your key to a lucrative journey in the online gaming industry. Get started building your online gaming business today by claiming your six-week free!
Choosing the Right PPH Provider
When it comes to choosing a backend for your sportsbook business, you have to make sure you get the decision right.
The reason why you choose a pay-per-head software provider is that it allows you to focus on getting more betting customers and building your business. You want to have a provider that's reliable, provides excellent service, and has fair pricing.
You should take a demo of the software before starting to make sure that it's a good fit for your new venture. Sign up for a six-week of AcePerHead.com today.