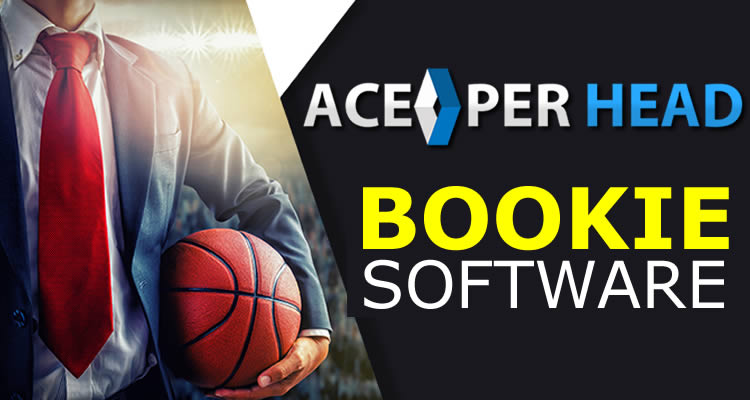 If you are a bettor looking for the best sportsbook for your wagering money, you're far from alone. Internet gambling on sports and other props is legal in more parts of the world than ever before, which means that you are not stuck placing bets with your buddy down at the corner bar, and you do not have to run across town and place bets at an off-track window.
Choose the Best Service
You do not even have to get out of bed! You can pick up your smartphone or your tablet and make all of the sports bets you could ever want. However, with infinite opportunity comes the problem of choosing the best bookie service. What should you look for? What should you avoid?
Look for Plenty of Options
There are many pay per head sportsbook services, such as www.AcePerHead.com, and each service has many client sportsbooks for you to choose from. The service companies basically provide the structure – the secured payment systems and the rest of the web platform. Bookmakers that use Ace Per Head.com bring their own preferences to bear on the pages that they set up. They pay for each of the clients that they have on active status each week.
However, each of them is quite different – and one difference has to do with the sports betting options that they provide. Some focus on North American sports, which means that, heading into the fall, they will normally offer odds on games in college football, NFL, and MLB action. In this pandemic year, you can also find action on the NBA and NHL playoffs, but normally you would be finding futures for the next year's pro basketball and hockey seasons.
But what if you want more? What if you are also interested in Major League Soccer – or if you wanted futures on the major European soccer leagues? What if you were interested in betting on major elections coming up in the fall – such as the 2020 Presidential election?
What if you were not just interested in betting on the big college football games but wanted to place a futures wager on North Dakota State to win another FCS title? Your interests will dictate which sportsbook you choose because different books have different areas of emphasis. So as you consider which is the best bookie service, think about the one that has all of the offerings that you would want to choose.
Don't Overlook the Importance of Prop Bets
If you are interested in betting on the winner of the Chiefs-Texans game to open the 2020 NFL regular season (assuming the COVID-19 pandemic doesn't force the cancellation or postponement of the game), there is likely only a small handful of books who will not offer that game. After all, the NFL is one of the most popular sports betting leagues on the planet.
But what if you want to bet on whether the Chiefs will score their first touchdown on a passing play or a running play? What if you want to bet that Houston will jump out to a lead after one quarter (as they did when the teams met last year in the playoffs)? What if you want to bet on which quarterback (Patrick Mahomes or Deshaun Watson) will throw the first interception? What if you want to bet on how long it will take J.J. Watt to get a sack? Not every book gets that specific, but the best bookie software service for you would be the one that offers the special props that you want to play.
What About Betting During Play?
Sure, it is exciting to go into a game with a couple of different prop bets. Did you see Uncut Gems? In that movie, the main character had something like eight different props parlayed on one game – and ended up winning on all the wagers. But in the middle of a game, things change – one team takes a lead, one team has a key injury to a star player. All of these affect the real-time odds of the outcome. If you look on sports websites like ESPN.com, you can see that most games have a winning odds tracker that goes through the whole game, moving toward one team or the other, depending on the action. The best bookie service is one that allows you to bet as the game makes its way forward, with constantly shifting odds.
Quickness and Safety of Payment
Some of this has to do with the platform, of course. No sportsbook platform has greater payment security protocols than Ace Per Head.com. However, some of this has to do with the sportsbook owner. After all, once a match ends, the owner has to release the funds so that you get paid. If you're betting with someone who takes your money right away when it is time to make the wager but makes you wait for a day or two before paying off on your winnings, you're dealing with someone who is either less than ethical or is small time in terms of money, which means that he is giving out credit limits that are too high and is heading toward that inevitable moment in the future when he can't hand off enough of his losses to other books through preventive wagering and instead owes more than he can payout. Instead, the best bookie service gets you your money in a hurry, without you having to hassle the owner to release your funds.
Ace Per Head has developed a reputation for providing excellent pay per head services when it comes to payment security. In a time when hackers are constantly looking for ways to penetrate Internet payment systems, you can rely on any of the bookie services who rely on AcePerHead.com for their platform services.
Once you've done the legwork and the research, you will be ready to choose the best pay per head service for your betting needs. It is worth spending the time to find the right service so that you get the most enjoyment out of what is becoming one of the world's most popular sports-related hobbies.