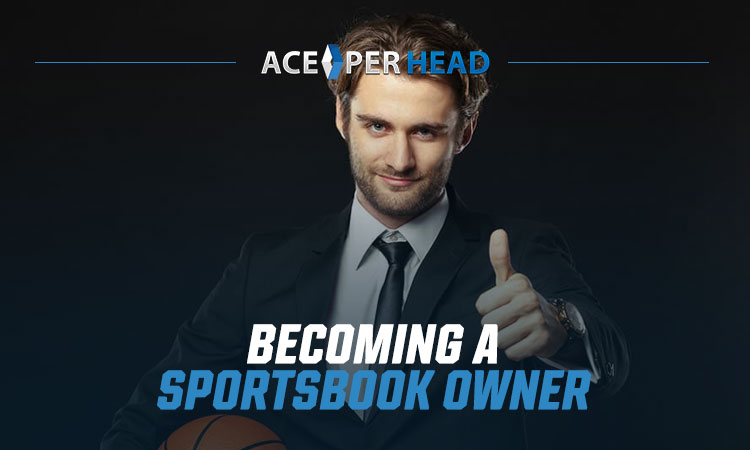 Did you know the global sports betting market was worth $85 billion in 2021? As legal online betting spreads across America, industry experts predict exponential growth in the coming years. There can be little doubt that sports gambling in America is big business.
You know the ups and downs that come with betting. Even if you're a skilled player, you'll go through frustrating cold spells where you'll lose money. After all, you're betting on games played by other humans, and the variables that occur during a game can be so hard to predict.
That's why you need to become a bookie. It's almost impossible to turn a long-term profit by making bets, but you can if you're the one taking them.
Do you want to learn more? Check out our guide for how to become a bookie online.
Bookie Facts vs. Bookie Fiction
Before the 2018 Murphy v. NCAA US Supreme Court ruling, sports gambling was a subterranean economy. It was illegal in all places except Nevada, and therefore the business was cash-only. It was also full of unsavory characters.
You've seen the Hollywood mobster films and know that gambling was a huge part of their empires. While it certainly is true that the mafia and other crime syndicates made a lot of money through sports betting, the whole truth is much more boring. Hollywood needs compelling stories.
What is a Sportsbook Agent?
A sportsbook agent or bookie is anyone who organizes a betting service and takes bets for a fee. They set the rules, take the money, and pay on winning bets. Though some bookies indeed had ties to organized crime before 2018, think about your betting history.
Do you organize an office block pool for the Super Bowl? Do you have a Kentucky Derby party where you and your friends bet on the horses? Do you run or belong to a fantasy football league that pays cash to the winners?
If you do these things, you're a bookie. Being a bookie isn't all sharp suits and mobster living. Most bookies are people with jobs and families who take bets on the side for fun or as a small side hustle.
How to Become a Bookie
Becoming a bookie who takes bets consistently is a much more challenging business plan. Sure, you are a bookie if you organize pools or fantasy leagues. Transitioning to a bookie who takes bets every day on multiple sports isn't for the casual bettor.
Hustle and knowledge are the names of the game. If you lack either, you will be out of business before your first NFL season ends.
You Need Sports Knowledge
How do you become a sportsbook owner? The first thing you need is a passion for sports. When we say this, we mean an undying love for sports news and deep statistical analysis.
You'll spend most of your time watching games, reading news about the games, digging through social media updates, etc. You have to because your players will do the same. The only way you keep the much-needed "edge" over your players is by eating, breathing, and living sports.
Your book will get picked clean if your players know more than you.
You Need Math Skills
The sports component of sports betting is vital, but gambling on sports is a numbers game. You must have proficiency in probabilities and key numbers.
These skills are necessary to lay good numbers. It's important to remember that sports betting isn't a game where you predict what teams will win. It's a game where you entice players to lay bets on the probability of a specific outcome.
Learn the Art
Setting lines is, at its heart, a numbers game. However, there is an artform to handicapping that can't be ignored. You have to know how to make lines that entice the players in your market, and sometimes this can mean going against the grain.
Jimmy Vaccaro is one of the most legendary bookmakers and has set lines for every major sporting event in the last half-century. He's most famous for being the only bookie in the world to take action on the 1990 Mike Tyson vs. Buster Douglas heavyweight championship fight.
Famously, the odds he set were Tyson 42 to 1. Gamblers from across the world saw this line and bet millions on Tyson. Vaccaro understood gamblers would put big money on Tyson, thinking his victory was a lock.
When Tyson lost, Vaccaro's employer made millions of dollars.
Selling is Crucial
Sports gamblers today have a myriad of convenient, legal ways to place bets. You compete with other small-time bookies and large companies. These large companies have enough capital to offer all manner of player bonuses.
Successful bookmaking and turning a profit requires players. The more tickets you write, the more profitable you'll be. When you launch your book, you have to hit the pavement and win players.
How do you do that?
The commercial books have the advertising and bonus budgets to entice players, and that's a clear edge over you. Your edge is your personality. You can offer a one-on-one personability they cannot.
Scour local bars, golf clubs, and any other place sports fans gather. Despite the legal availability of sports betting, people are always on the lookout for "their guy." Your goal is to become that guy.
The Best Bookie Software
A pencil and paper cash-only sportsbook is a thing of the past. To make money in this competitive market, you have to offer online and mobile betting. While you have the option to start your site from the ground up, doing so is a laborious process that will cost you time and money.
How do you become a bookie? By utilizing the best pay-per-head (PPH) software platform. Let's talk about what the best PPH software solutions offer a new bookie.
Easy Set-Up
Building a business website takes expansive knowledge of coding and web design, and these are skills you probably don't have. You've dedicated your life to the fine art of bookmaking, after all, and that's hard enough.
When you sign up with a PPH site like AcePerHead.com, you can customize your sportsbook in a matter of hours. With the design features available, you can have your book up and taking bets ASAP.
Line Services
You remember what happened in March 2020. All major American sports ceased playing, and bookies took a bath. How did the commercial sportsbooks survive?
They took bets on table tennis, darts, and Korean baseball.
With a line service like the one offered by AcePerHead, your players can lay action on a wide variety of sporting events. You don't have to handicap them.
You'll never have to worry about sports going dark, and you'll have the ability to offer bets all year long.
Inexpensive Fees
Access to bookie software streamlines your operation. You'll have real-time risk analysis, player calculation, and mobile betting opportunities for all players. Doing this on your own is a costly endeavor and requires a team of paid employees.
PPH software like AcePerHead does this work for you. Your fee? $10 per player each month.
For example, if you have 20 players who make bets during March, you'll pay $200. Given the number of wagers people lay, this fee will be a fraction of your operating costs.
Go Off the Clock
Back in the old days' bookies were on the clock 24/7. Players would call at all hours of the day and night, looking to lay action on upcoming games. With PPH technology, you can let your book run while you're out living your life.
Mobile access means you can check-in at any time and from any location. You can also drop off and let all of your automated features do the work for you.
Cryptocurrency Payments
Cryptocurrency like Bitcoin is fast becoming the preferred method of payment for sports gamblers. Gamblers love to use it because it is an untraceable and anonymous form of payment. Players can use it to avoid paying taxes on their winnings.
AcePerHead.com offers the modern bookie cryptocurrency payment infrastructure. Your players can keep their anonymity, and by doing so, will be more willing to place bets with you.
Player Policing
Do you notice some odd trends with a specific player? Are they winning too often? They might be a professional.
Professional gamblers, no longer able to make a living at casinos and retail sportsbooks, now look to crush smaller operations. You don't have to let it happen. The best PPH software, like AcePerHead, allows you to limit sharp players.
Become a Bookie Today With AcePerHead
Do you love betting on sports? You're not alone. The sports betting industry in America continues to grow at a record pace and shows no sign of slowing.
Why not be on the side that makes real money? Becoming a sportsbook owner has never been easier due to the PPH software offered by AcePerHead.com. Sign up for a free demo and start making money now.