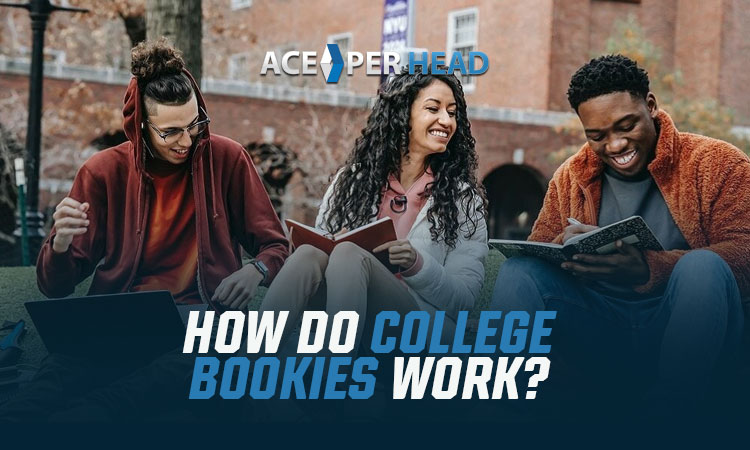 If you're among the 14.8 million college students in the US, you likely are looking for some ways to make a little cash. Textbooks aren't cheap, and living on your own means paying for your own food and clothes. College bookies can make money fast so that they can break out of the "broke college kid" stereotype.
Here, we're going to talk about how you can become a college sports betting agent the right way. Read on to get in with a competitive and lucrative industry!
How Do College Bookies Work?
In the past, bookies used to meet up with people and take cash bets in person. This is what a lot of people think of when they imagine a bookie. But these traditional methods weren't always legal, and even if they were, there are better alternatives now.
One huge reason that bookmaking is an awesome profession for college students is that they can do it from the comfort of a dorm room or apartment. You work with a sports betting web design expert to create an appealing online platform. Bettors go to the portal, place bets online, and get an automated payout when they win.
You automatically get your cut of the vig and any additional money you make from the website. You don't need to lift a finger beyond setting custom lines and limits on players.
Betting on College Sports
If you're a college bookie, you're obviously going to want to allow college sports betting on your platform. This is pretty easy since you set up the website in the same way that you would for NFL or NBA betting. It's not much different from a mechanical perspective.
The main difference might be the rules and restrictions in place for both you and your bettors. Most states forbid betting on events with minors involved, so if a college team has someone under 18 on it, it may not be fair game. Some states also don't allow side bets on players and goals even if they let people bet on college teams' final scores.
Additionally, if you are a college athlete, you cannot run a sportsbook with betting on college teams. Players are never allowed to be bookies for fairness reasons.
Setting Up Your Online Sportsbook
To set up your online sportsbook, you'll want to work with the best pay per head service on the market. AcePerHead's professionals will help you create a custom website from a fully configurable template. We'll ensure that it's user-friendly and appealing to gamblers so that you stand out above the competition.
This sportsbook will have tons of awesome features like SMS alerts when someone places a bet. You can get player watch reports for individual bettors, integrate score-tracking technology, and more. This will make it easier for you to keep track of bets and payments.
How Does AcePerHead Service Help Bookies?
Here are some of the top ways in which the AcePerHead service can benefit bookies like you.
Provides You With an Online Betting Website
Online betting has been around for quite some time now. But for a long time, bookies have found it difficult to transform themselves into online bookies because of the costs associated with starting an online betting website.
If you wanted to set up your own sports betting website, it would typically cost you thousands of dollars. You would also need to pay monthly fees to keep your website working the way it should.
The AcePerHead service will set you up with the gambling website software you'll need to get your very own website off the ground. You won't have to worry about spending a small fortune to do it anymore.
Keeps Track of Your Clients' Sports Bets
In the past, bookies had to keep tabs on their clients' sports bets using little more than just a pen and paper. It made the simple act of accepting bets and getting them squared away more time-consuming than it should be.
This is yet another area in which the AcePerHead service can help online bookies. You'll be able to monitor all your clients' sports bets using the gambling website software that'll be provided to you.
You can also adjust the limits for your clients accordingly and make them higher or lower based on how much risk you want to take on. It'll give you so much more control of your sports betting operation.
Creates Passive Income With Your Bookie Business
There wasn't anything passive about the income that bookies used to bring in. They had to work hard for every single dollar they made.
But nowadays, you'll feel like you're making passive income when you run a bookie business with the help of the AcePerHead service. It'll let you sit back and count all the money you're making without having to put in too much effort on your part.
Even if you have over 50 or 100 clients, you won't need to spend all your time fielding phone calls and texts from them. With the assistance of the AcePerHead service, everything will be smooth sailing for you from here on out.
Would you like to use the AcePerHead service to your advantage? It'll cost you as little as just $3 per head.
You'll also be eligible for a 6-week free promo when you sign up to use the AcePerHead service. Get more information on how it works now.
Get Started
While college expenses can be stressful, becoming a bookmaker is a great way to reel in some extra dough. At AcePerHead, we're excited to offer college bookies the top PPH services on the market. Create a customized package to start designing a bookie website that players will love!