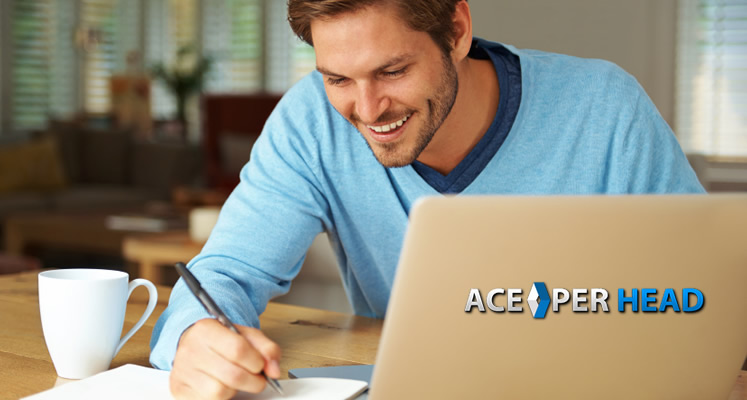 Over this past weekend, most NFL franchises announced they had narrowed their rosters down to 53 players, officially making them ready to start this year's NFL season. A few teams, however, are still making last-minute trades in the hopes that their new acquisitions will help round out their teams.
Are You Ready for Football?
As always there is a lot of expectation for the start of the season, not just for the NFL teams but for bookies across the globe as well. Even the small-time bookies are making their last-minute preparations in anticipation of what could turn out to be the season where they get their big break and move on up to the big leagues.
For those bookie agents who are still trying to figure out how to improve their overall performance by increasing their net profits, elevating player satisfaction and reducing overhead expenses, we have the answer you have been looking for, you need to switch to www.AcePerHead.com right now!
We know the football season starts in a few hours, but, gives you plenty of time to switch and reap the rewards of working with the most innovative online betting service this side of the planet. At Ace Per Head, your package can be set up and ready to go live in as little as 15 minutes.
It doesn't matter if you have a massive player sheet, and a ton of sub-agents, the streamlined software used by Ace makes creating even complex agent profiles an easy task. You need special lines? No problem, these guys can set it up for you.
You don't need to be a big agent with lots of seasons under your belt to register with AcePerHead.com, even if you are what could be considered a small-time bookie, with just a few players on your sheet, the service provided by this top of the line price per head is just what you've been looking for.
Small and new agents will receive the same level of service as the big agents, making it easier to compete. Just because you are starting out small doesn't mean you need to settle for sub-par service; if you really want to make it in this competitive industry, you have to offer the best lines, on a large selection of sports and leagues from across the world.
Sure, football is the season we all long for, but, it doesn't mean you shouldn't offer the sharpest lines in soccer, the best matchups in golf, and tons of props on other major sports like baseball and NBA.
We can all understand and relate to what it's like to try to build an online sports betting business from the ground up on a budget. That is why you should register as an agent with Ace right away, their pricing starts at just $10 per player, and you only pay for active players, this makes it easy to keep your overhead costs down. You also pay as you go, with their convenient weekly billing you don't have to worry about a substantial monthly bill, you pay as you go.
We are just hours away from the 2018-2019 NFL Season, and although you can switch your player package over to AcePerHead.com, the sooner you do so, the sooner you will be reaping the benefits.
Start your Own Sportsbook