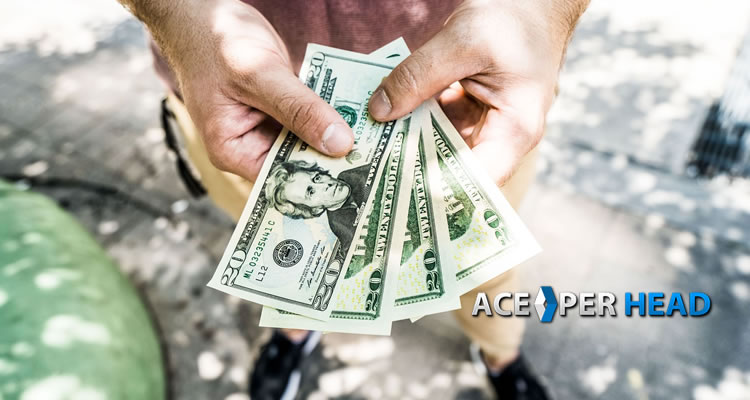 The student debt crisis the country is currently facing is devastating the future of thousands of college kids. Faced with a catch 22, where you need a college education to apply to better jobs, but the only way to afford it is through a student loan which will keep them in debt for years after they graduate from college.
Don't Let Student Loans Ruin Your Future
According to research from Citizens Financial Group, 60% of student debt borrowers expect to pay off their loans in their 40's. If you are a 20 something-year-old college student, the prospect of spending the next 20 years of your life working to pay off your student loans must be daunting.
You can decide to work and study at the same time to help pay for living expenses, but a full-time, excellent paying job probably won't be available to you, or it will leave you with very little time to dedicate to your studies.
What would you do if I told you there is a great way to make enough money, not just to survive through your college years, but in fact allow you to save up for your future and possibly even pay your way through college? Would you be interested in knowing how you can make more money?
The answer is simple, become a bookie. Read on to learn how to become a bookie in college.

Let's start with some basics:
What is a Bookie?
A bookmaker is someone who accepts and pays off or collects winnings from bets placed on different events, although for the most part, the wagers are on sporting events.
How does a Bookie Make Money?
There is a commission charged on every wager accepted; this is called the juice. In most instances, it is a 10%, but it could be more, and it could be less.
A simplified example would look like this, in sports like football and basketball your players will risk $110 for every $100 they want to win, if they lose you collect $110 from them if they win you pay $100.
In a perfect world, more players will lose than win, but, for the sake of this example, let's assume you have ten players, and they each placed one wager to win $100. Five players win their bets, and the other 5 lose their wagers. You collect a total of $550 from the guys who lost and pay $500 to the guys who won; this gives you a profit of $50.
How Much Money Can You Expect to Make as a Bookie
There is no definitive answer here; there are several variables to consider:
Number of players you have on your sheet.
The average amount they spend per wager.
The frequency with which they bet.
What sport they are betting on.
And how good or sharp your players are.
The good news is that in the long run, players lose more than what they win, so unless you are doing things completely wrong you should be making a decent yearly profit.
The average hold percentage for a bookie agent is between 5% and 7%. This means that for every $10,000 in wagers you can expect a profit of $500 to $700. You could easily be making this over a weekend during football season.
How Much Money Do You Need to Become a Bookie in College
Again, there is no one answer to this. You can start small in which case you would need around $500, or you can be a little more ambitious and start your online sportsbook. This last option is a little more expensive, but it can yield a higher profit if done right, and if you work with a well-established pay per head company like www.AcePerHead.com, where the process is quick, super easy, and relatively inexpensive.
The most important thing to understand is that the success of any bookie lies in his ability to pay his players promptly. So, make sure you have enough of a bankroll to pay every player in case of the unlikely event they all win.
How to Become a Bookmaker in the University
Here is the juicy part, the one you have been waiting for. There is an easy answer to the question of how to become a bookie in college? And that is to register as a bookie agent with AcePerHead.com.
This company has been making bookie dreams come true for 20 years, they understand the gambling industry better than anyone else, and they can help you kickstart your bookie business and increase your chances of success.
Ace Per Head is what is known as a pay per head service, in short, they provide all the necessary components for an online sportsbook, including:
Betting Software.
Online Betting Interface.
Mobile Betting Interface.
High-Performance Servers.
Extreme Online Security.
Expert Odds Makers.
Top of the Line Customer Service Agents.
Call Center Staffed with English Speaking Agents.
You get the best of everything for a fraction of the price it would cost if you wanted to set up your online sportsbook on your own.
The best part is their service is 100% scalable; you can start small and grow your business at your own pace because you pay a flat fee per player.
Sports betting can be a very seasonal business, and there will be times when you have more active players than others because Ace Per Head allows you to pay per player you can increase or decrease the number of players on your sheet as many times as you need.
Even though Ace Per Head is supplying you with everything needed to be an online bookie, they will never be your partners; you get to keep 100% of your net profits, they will bill you weekly for the number of players on your sheet that used the service.
Another great feature of the service offered by AcePerHead.com is that you as a bookie can manage your entire operation from your phone or laptop. They provide you with online access to your account where you can run real-time reports, see which players are active, what they wagered on, how much they have won or lost, and at the end of the week you just run a quick report and you have all the information you need to pay and collect from your players.
How to Get Started
There are a few things you need to get started:
Find Players: This is your responsibility, although working with AcePerHead.com will help you acquire and retain more players because of the quality of their service, the initial recruitment needs to be done by you. Once you have established yourself, you will quickly get referrals from your players, and you start growing.
Run Some Numbers: As I mentioned before, you need to have a bankroll at your disposal. Figure out how much you can cover on a weekly basis to pay all your players if necessary. It is unlikely all your players will win 100% of their bets on any given week, but, not impossible.
Register as a Bookie Agent with AcePerHead.com: This will take you less than 3 minutes, and your package will be ready to go in as little as 15-20 minutes.
Start taking wagers
Make more money than you ever thought possible, become a bookie in college, pay your tuition, and save money for the bright future you deserve.