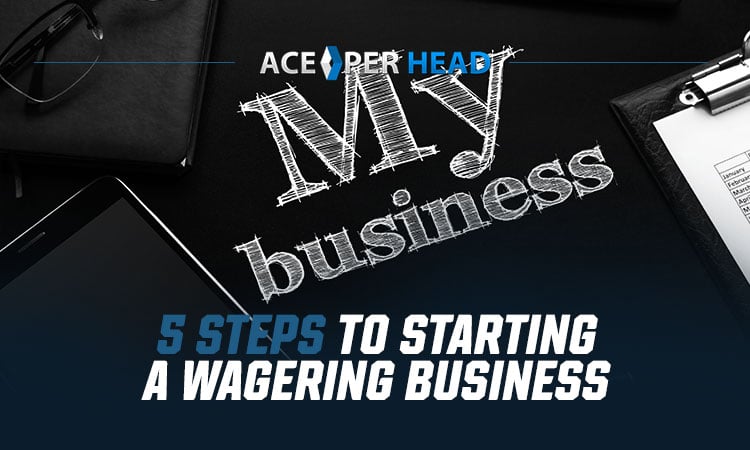 The sports betting market is projected to rise by 10.2% each year from 2022 to 2030. If you're passionate about sports teams and want to make good money, setting up a sportsbook is an awesome way to go.
Starting a business isn't easy, but it's much simpler if you know the step-by-step process of becoming a bookie. Read on for a crash course in sports betting 101: opening your own online sportsbook!
1. Know Your Objectives
Above all else, it's important that you remember that a bookie business is a business above all else. You'll need a budget, a plan, and, of course, goals. Knowing your objectives means looking into the sports betting market and your place within it.
Determine what a reasonable profit might be within the first 3-6 months of operations. You can figure this information out by looking into competitor profits, talking to other bookies, and consulting with your pay-per-head provider.
Ultimately, outline where you want to be in 3 months, 6 months, 9 months, and one year. You can adapt your goals over time to reflect the realities of running a sportsbook.
If you're unsure about finances, you also may want to set goals of how many players you hope to sign on in a given timeframe. The idea is to have something actionable, specific, and quantifiable to work towards.
2. Create a Sports Wagering Business Plan
Like any business leader, it's important that you create an actionable business plan for your business. This plan should include:
An executive summary stating your name, mission, and vision statement.
A company description that explains the specific way that you plan to operate your sportsbook, communicate with bettors, and provide pay-out
A detailed description of the types of betting that you offer and what sports/teams you let people bet on
Market analysis of the sports wagering industry
How you're going to promote your business to gambling enthusiasts
Details about expenses and projected income
Financial plans based on projections
Finally, your business plan should detail the ways that you're going to launch your sportsbook online, get support, and ensure that bettors get the best available services when they choose to work with you.
3. Invest in Pay Per Head Services
At this point, you'll have some direction for your new sports wagering business. It's time that you begin to take action and invest in a fully-managed online sportsbook platform. This will serve as a hub for you to set lines, take bets, communicate with players, launch promotions, and more.
It's important that you sign up for a subscription service to ensure that you're always getting an updated platform. You don't want to pay a lump sum up front, get software that you need to perform amateur updates on yourself, and fail to stay ahead of the curve.
Many subscription platforms charge a monthly flat fee. Unfortunately, this isn't sustainable because of the seasonal nature of sports wagering. A $500 sportsbook fee may be nothing during the World Series, but it will hit hard during the off-season when you're not making much.
A pay-per-head (PPH) sportsbook website solves this problem by only charging you based on how many players you're actively working with. You'll pay $3-10 based on how many current players you have. If players place $100 bets, you'll only be paying 10-20% of your earnings regardless of how much you're making.
This keeps you flexible and scalable. You'll always bring in more money than you're losing.
4. Set Your Budget
It's important to note that this scalable fee encompasses most of the features that you'll need when running a sportsbook. You get a professionally-made website with quality web design, navigation, and technical functions. You also will get:
A customer service line for both you and your players
Security testing and updates whenever needed
Updates to keep your site running smoothly with no downtime
Upgrades and site changes whenever you want them
A secure messaging platform between you and players
The ability to customize players/lines/limits
Notifications when someone places a bet (bet ticker)
Specific alerts when someone that you're specifically monitoring is active
This will save you a lot of money since you don't need to pay for each of these expenses individually. Budgeting will be simple when you communicate with Ace Per Head's experts. You'll learn exactly how much you'll be paying so that you can make accurate predictions and forecasts.
5. Create a Website
In addition to offering dozens of features, Ace Per Head also prides itself on helping you open your sportsbook's (virtual) doors. That's why we can help you easily execute the "web design" step in running a profitable sporting business.
Bookies have unique needs when working with bettors, so we offer tons of sportsbook-specific templates for you to customize, optimize, and launch. These are equipped for tracking teams, showcasing lines, and automatically accepting bets.
If you prefer to go a different direction, you can also opt for a completely custom website. We'll help you design something that works perfectly for your brand.
Regardless of how you ask us to build your site, we will ensure full mobile compatibility. This means that you can run your sportsbook from anywhere while your players place bets on multiple devices.
Beyond Sports Wagering 101
While starting a business in sports wagering is a challenge, it's well worth the effort. You won't just make a lot of money- you'll reel in that cash while engaging with the teams you love and the sports you're passionate about.
Ace Per Head is committed to helping you make this dream into reality ASAP. We're here to help you beyond the basics of sports betting 101 so that you can grow your bookie business into an industry giant. Create your package to begin your 6 weeks free of our services today!