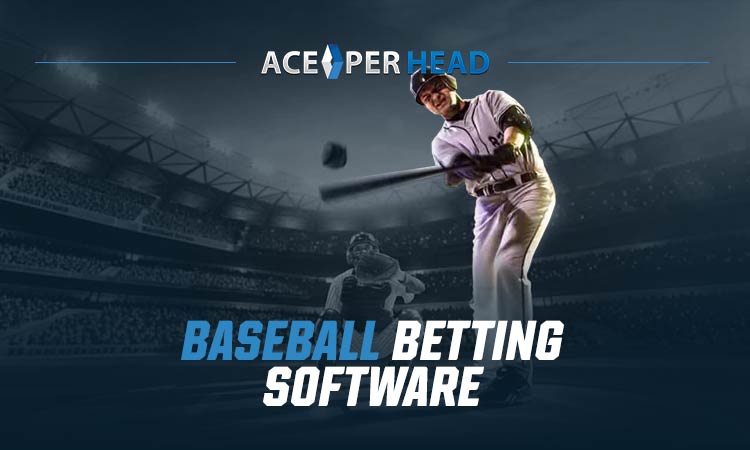 Did you know that the average major league baseball team is worth around $1.78 billion?
If you're passionate about baseball and want to capitalize on this huge industry, getting baseball betting software and beginning a sportsbook is a great idea. You'll get to meet other sports enthusiasts, take bets, track scores, and make dough.
Here, we're going to talk about some reasons that you should use this technology. Read on to learn more about why and how you should start a successful sports betting business.
1. Baseball Is Extremely Popular
There's no debating that baseball isn't the most popular sport in America. It is and has been for over a century.
According to recent statistics, over 26 million people across the US play baseball regularly. This doesn't even account for those who love to observe the sport without getting their hands dirty.
When you choose to offer sports betting on baseball, you reach a wide audience all across America. This means getting more bettors and expanding your bookie business year-round. Events like the World Cup are incredibly popular and will give you the funds that you need to get through the off-season lag that comes later.
However, the US isn't the only nation that loves baseball. Playing and watching the sport is a huge cultural practice in many Asian nations, especially Japan and South Korea. It also is popular in Cuba, the Dominican Republic, and England.
Sports betting agents who allow players to bet on baseball don't just reach a local audience. They open up their business for international expansion opportunities. Assuming that you have an easy-to-use website that translates automatically and takes multiple payment methods, opening your doors to a global audience is simple.
2. It's Lucrative and Flexible
Starting up a sportsbook is awesome in part because of how lucrative it is. You get as much money as you're willing to put in effort. The sky is pretty much the limit assuming that you're committed to becoming the best bookie possible and growing your name as an agent.
Baseball betting platforms allow you to make a decent living even if you don't sign on to a lot of bettors. If you have a small sportsbook with only 10 bettors, for example, you still will make $1000 per week if they each bet $100 weekly. Since this is a pretty reasonable betting expectation, you could be making $4000 per month (or $48,000) per year.
This isn't even accounting for events like the World Series. These events alone can generate tens of thousands of dollars. You can set some of this aside as a cushion for times when you have winning bettors and need to pay out some cash.
Small-time bookies also have the opportunity to grow and expand into larger baseball betting platforms. Larger baseball agents can easily make up to $50,000-$100,000 weekly. When you're reeling in a $2 million salary yearly, it's easy to expand from just baseball into other sports betting opportunities while still living the high life.
PPH Platforms: Your Money-Making Opportunity
But what about the services that you need to invest in to make your sportsbook run?
Assuming that you use the right software, baseball betting platforms are extremely affordable and flexible. Pay per head (PPH) software is the best way to start your sportsbook in a way that's both user-friendly and cost-effective.
Also called 'price per player' platforms, PPH software allows you access to services in exchange for a monthly fee. Unlike other subscription-based services, however, this fee isn't set in stone year-round. You'll only be paying for the players that you're actively taking bets from at a given time.
For example, you might only make $1000 per month during a slow off-season. If you paid a flat fee, you'd need to pay the same $500 for professional baseball betting software at this time as you would when you were making bank during the World Cup. This can drain you dry quickly during less lucrative times.
With PPH services like Ace Per Head, you'll just pay $10-$20 per person based on the size of your platform at any given moment. You might only pay $100 per month during the off-season despite having paid $1000 per month at other times when there were more bettors.
The impact is that you'll never be spending more money than you're making. Your sports betting business will always be lucrative so that it can grow and thrive. Plus, with the many features that Ace Per Head has to offer, you'll always be able to invest in implementing the best sports betting strategies for both you and your players.
3. It Comes With Tons of Features
The features offered by PPH platforms are essential for running a successful baseball betting sportsbook. It's critical that you invest in ways that you can grow, and PPH providers constantly work with you to ensure success. This begins with helping you to design a custom website.
Experts will help you to choose from a huge number of templates that get your audience excited about baseball. You can customize these templates to have images of players and teams that bettors love as well as generic baseball imagery. Videos and interactive content are also awesome ideas for those who want to further engage visitors.
However, if you don't love any of the templates that we have to choose from, that's perfectly fine. We also are happy to help you create a fully-custom website for your business. We understand the need to remain on-brand and don't want to stop you from building your brand image.
Beyond Your Website
Once your website is designed, PPH professionals won't leave you hanging high and dry. Ace Per Head prides itself on having experts available for you throughout every step of the agent process, even once you make a huge name for yourself.
Our 24/7 call center will always be there to give you sports betting advice and help you troubleshoot any problems that your site is experiencing. Players also get around-the-clock call center that fields questions on your custom bets, lines, and limits. This saves you the stress of needing to wait for the phone to ring and answering calls left and right.
Ace Per Head also will provide you with automated updates to ensure that you stay on top of your sportsbook. Your features will never fall behind and players won't need to contend with slow load times. This ensures that new bettors won't click away from your sportsbook after 2-5 seconds of waiting for the site to start up.
Automation also makes tracking the scores of baseball teams, players, and events easier. Our experts can link your website to another one that keeps track of multiple teams. This will display current information to both you and to bettors so that you can keep easy track of how much each party will owe the other.
4. It Keeps Both Agents and Players Safe
Traditional bookies often struggle with security. After all, they have to keep a lot of player information in their computers and databases. Manually keeping track of this information is difficult enough, but having it saved to a server also leaves it open for hackers and malware to compromise.
Baseball betting software solves this issue by keeping both agent and player information secret. We don't take your name or financial information when you work with us. Instead, your account will be assigned a random number and you will have the chance to pay in untraceable bitcoin.
Your players will also be allowed this same courtesy. Their name will be kept from both you and from Ace Per Head's experts even when we field their calls. While you're a reputable and trustworthy bookie, this protects information from being on too many platforms so that unauthorized users can't take it.
5. It Provides Expansion Opportunities
Finally, baseball betting software affords agents like you a ton of different expansion opportunities that you otherwise wouldn't have. We touched upon the ability to expand abroad earlier, but you can also expand to offer new sports and events over time.
You're not limited solely to baseball. After you get the hang of Ace Per Head's platform, you can easily set it up to offer betting on soccer, football, racing, and other sports that are available worldwide.
This will rake in even more money and get you known in multiple circles. People will likely place more baseball bets with you if they've worked with you before and experienced your great services firsthand. They also will likely recommend you to others.
Get Started With the Top Baseball Betting Software
While there are many sports that people across the globe enjoy betting on, the popularity of baseball is nearly unmatched. Now that you know how to capitalize off its ubiquitous nature, it's time to begin building a PPH website that will draw players to you.
We're committed to helping beginning bookies like you get their businesses off the ground with baseball betting opportunities. Create your package to begin your six-week free trial of Ace Per Head's sportsbook services.