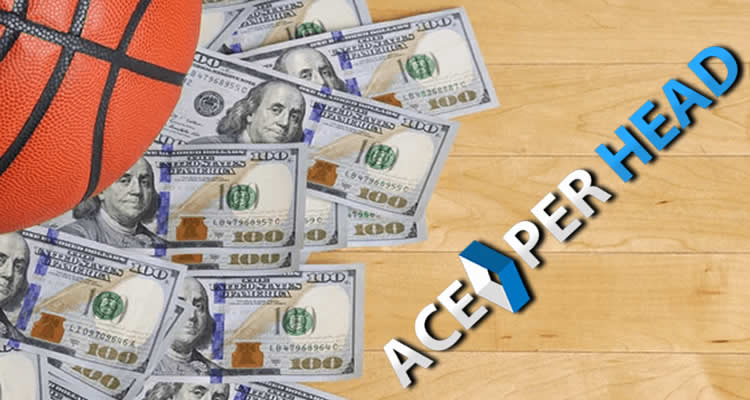 When searching for a new price per head service or searching to begin a PPH service for the very first time, it is important to not only find the best service but to also maximize promotions that are available throughout the industry.
Many pay per head sportsbook sites offer at least a free week, some offer more than one free week. Check www.AcePerHed.com 6-week promo. It is always nice to get something for free, but it is also important that when using the free week you test as much of the software as you possibly can.
Whether you are a new agent to the industry and have a handful of players, or if you are an old school bookie and have hundreds of players it is important to let at least some of your players test out the new website. The smart thing is to just put a handful of your most loyal and reliable players on the site that you are receiving the 6 weeks free because if you move everyone over and the website has issues, you will end up making your players angry and may even cost yourself some money. So the best advice is to move over a few players that understand that you are looking to change websites and that you would like their honest feedback on the new site.
Eat Your Own Dogfood
Eat-your-own-dog-food is an adage in software and in consumer electronics, which says you should use your own products. That way, you know if they actually work the way you want! To apply that your pay per head service, in addition to letting loyal players test out the new price per head service during the 6 weeks free, it is wise to also personally use a player account as well. The point of using a player account as an agent is to see all the betting options that the site has to offer, in addition to seeing how sharp the lines are compared to other websites, and to see how fast and accurately games are graded. Since you as the agent are putting in wagers into a test account it does not cost you anything if that account wins or loses the bets, so it is important to place as many wagers as you can. Wager on every sport the pay per head service offers, and make sure to not just do straight bets, but to also place parlays, teasers, round robins, if win or tie bets, reverses, and prop bets, that way you can truly test everything the price per head service has.
Website Performance
Finally make sure to place wagers during the busiest times, which are an hour before game time on football Sundays, and during halftimes, and before the four o'clock games begin. When placing these wagers make sure to monitor the speed of the website, in order to make sure that the site is not going slower because of the higher volume in wagering done at these times. A website that is having slow or lagging website issues during these peak times is an immediate red flag that the provider does not have enough bandwidth and server capacity to handle the rush load. So to recap: make sure your 6-week free promo covers a Sunday, and make sure the site doesn't miss a beat at peak time.
Getting 6 weeks free is always nice, but the key is to make sure you test out everything so you are not stuck with an unreliable pay per head service weeks after the fact, especially when it could have been avoided at the very start. Also, you do not want to keep moving from website to website, even if the weeks are free, because your players will get frustrated and may look to find another bookie to wager with. A little extra work during the 6 weeks free can go a long way, so make sure not to slack off, even though you are receiving something for free.