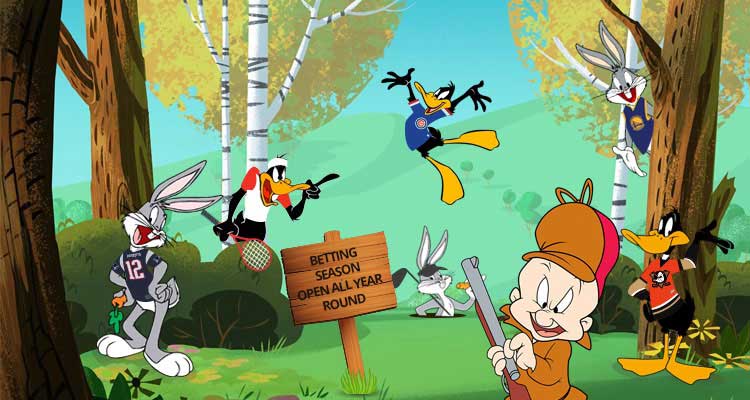 The pay per head industry in North America is split into two seasons; high season which runs from the beginning of College Football, which is a week before the NFL season, until the NFL Super Bowl, and low season which is from after the Super Bowl until the beginning of the next College Football season. However, with today's ever-growing sports market and high technology that allows fans to watch and gamble on any sporting event around the world, the low season does not have to mean an Agent's pay per head sportsbook business has to lose volume and go on cruise control until the next Football season begins.
NFL / NBA / NHL
Sure the NFL garners the lion's share of the sports betting industry in North America, but there are plenty of other sports to enjoy and gamble on after NFL and college football complete their seasons. From April to June the NBA and NHL both start their playoffs which are the best of 7 games grueling series that have plenty of exciting and memorable moments to watch and experience. In June both the NBA Finals and NHL Stanley Cup are played and sports gambling fans have numerous betting options to select from.
MLB Baseball
Let's not also forget that MLB begins in April and goes all the way through to the end of October early November. What's great about Baseball is that each team plays 162 games a year, which means each team plays practically every day, and there is always a board of Baseball games to bet on each and every day. Another great thing about Baseball is that multiple times during each week the MLB schedules day baseball games, which is like Christmas in July for sports gambling fans because they can literally bet on games from early afternoon until late at night.
Golf & Tennis
In addition, the PGA and European Tour in Golf and the ATP and WTA in Tennis have a tournament each and every week that is played. That means each week bettors can bet on odds to win for each tournament, player matchups, and weekly tournament specials. Besides the weekly tournaments, each sport has Major Tournaments that get huge worldwide viewership and large volumes of bets on. In golf, the Master is held in early April each year, followed by the US Open in the middle of June, The Open Championship in England in late July and the PGA Championship in the middle of August. In Tennis the 4 Grand Slam tournaments are the Australian Open which is at the end of January, the French Open that takes place in late May to early June, followed by Wimbledon in early July, and ends with the US Open in late August to early September.
Soccer
One other sport that may not be as popular in North America, but is easily the most popular sport in the entire world is what we North Americans like to call Soccer. Soccer basically has a never-ending season, with league finals taking place in late May. In addition, there are UEFA Champions League and Europa League Tournaments that feature the best teams in Europe and the best players in the world. Each of these terrific tournaments is heavily viewed and bet on and have their Finals in late May or early June each year. Lastly in June and July each year there are various different Cups around the world that are played, with this year's featured Cup being the FIFA Confederation Cup in Russia that goes from June 17th until July 2nd, which is a quadrennial international men's Soccer Tournament that features 8 teams, with 6 being the FIFA Confederation Championship winners from their respective continents, along with the host team and previous World Cup Champion.
So as you can see sports and gambling does not just go to sleep and hibernate as soon as the NFL season and College Football season end. There are actually even more sporting events in action, which means so many more betting options for players to get excited about, and as an agent, you want to make sure that you use a pay per head website that promotes all these betting options so you can keep your players betting all year round. Because an all-year-round bettor means more profit for an Agents' bottom line revenue number!