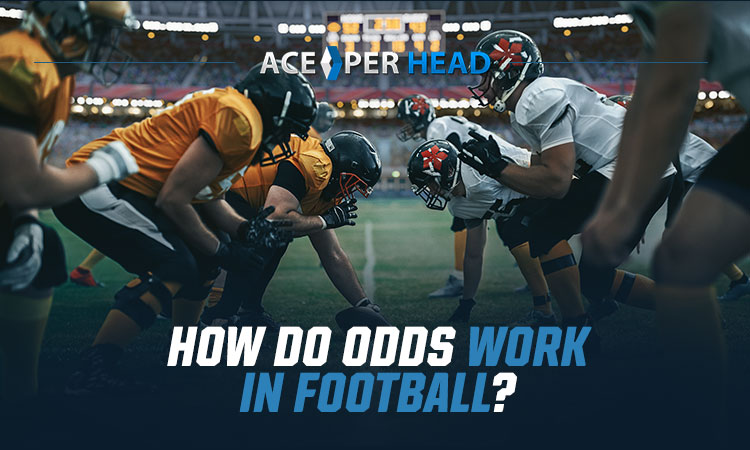 Since 1972, Americans have chosen football as their favorite sport to watch. In fact. 37% of people in the US cite it as their #1 go-to.
As a bookie, you must cater to NFL enthusiasts. This means understanding public betting odds and reaching gamblers across the US. Read on to learn the ins and outs of betting on football and how you can set competitive odds.
What Are Public Betting Odds?
Public betting is where normal sports fans place wagers on their favorite teams and events. It's different from professional betting, which is an arena filled with people who gamble as a full-time career.
As a bookmaker, you want to tailor to public bettors. You'll have a wider audience. You also won't need to worry about providing massive payouts to professional bettors who place enormous bets weeks before a game.
Public betting odds are also called "public betting percentages." They show which side of an event the public as a whole is backing. You can figure it out based on how many bets are placed on either side (and how much money bettors have put down.)
Public Betting on the NFL: The Basics
NFL gambling is a big deal because football is such a popular sport. It's also luckily one of the easiest sports to track public betting on. This is because there's an entire week between games, so there's a lot of time to calculate percentages.
Over an entire week, the public consensus usually becomes extremely clear. Players can take their time deciding whether they want to bet with other gamblers or go against the grain.
Fading the Public: A Popular Betting Strategy
Many gamblers will use a betting strategy called "fading the public."
Bookies set up sportsbooks to earn as much money as possible. You have a house edge, which means that most members of the public lose when betting on sports.
Some players use this to their advantage, which is where fading the public happens. They bet on the opposite side of their peers. This makes sense since public sports betters statistically lose more often than they win.
How to Set Odds as a Bookie
As a bookmaker, you need to set odds that keep you competitive while still ensuring profit. This can be challenging, but knowing which side the public is backing can help you. If most people are betting on one NFL team, the payout should be small if the overwhelming favorite wins.
It's hard to research past scores, current advantages, and possible detriments to every team. It's even more challenging to turn these into appealing, competitive odds. Luckily, Ace Per Head uses professional oddsmakers to help our partners set competitive, configurable lines for every NFL event.
Ace Per Head: Your Ultimate Betting Software for Bookies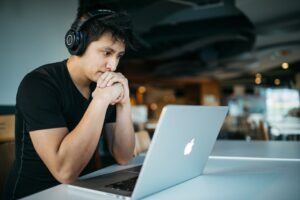 Entering the world of bookmaking is more enticing than ever with the explosive growth of sports betting. However, choosing the right betting software for bookies is the key to success. Discover the essential steps and benefits of making Ace Per Head your partner in this lucrative venture.
Unlock the Right Software Solution
Sports betting software is the cornerstone of your bookie business, and selecting the perfect fit is paramount. The sheer volume of options can make this decision daunting, but Ace Per Head is here to provide the ultimate solution tailored to your needs.
In this guide, you'll gain insights into the essentials of selecting a sportsbook provider that will catapult you ahead of the competition. Continue reading to equip yourself with the knowledge required for making the right choice in betting software for bookies.
Setting Your Budget
The first step in your journey to choosing the ideal bookie software is to assess your budget. The cost of sportsbook software varies, depending on the features and the payment model adopted by the sportsbook provider. Typically, more extensive features come with a higher price tag.
However, Ace Per Head adopts the pay-per-head model, a cost-efficient approach that allows bookies to pay for each player, ensuring access to comprehensive services without breaking the bank.
Conducting Online Research
Once you've defined your budget, delve into thorough online research. The legality of sports betting in over 30 US states has spurred the emergence of numerous sportsbook providers, each offering a range of services.
Researching multiple sportsbook providers not only familiarizes you with the array of services available but also simplifies the process of identifying your preferences. To streamline your selection of the best betting software, consider creating a list of the sportsbook providers that align with your vision.
Engaging with Software Providers
An invaluable step before finalizing your choice is to engage directly with various software providers. While their websites offer useful information, direct communication ensures you receive all the answers you need.
Some key questions to ask potential sportsbook providers include:
What is the cost of your services?
What features can I access through your software?
How long can I utilize your bookie software?
What do other customers have to say about their experience?
Will you assist me with platform setup, including website templates?
This interaction provides a glimpse into the quality of customer support, a vital aspect of your decision-making process.
Ace Per Head: Empowering Your Bookie Business
To harness the full potential of the sports betting industry, you must invest in top-tier betting software for bookies. Ace Per Head offers innovative tools at an affordable rate, setting you on the path to success.
The question is, are you ready to embark on your bookie business journey? With Ace Per Head as your trusted partner, the answer is a resounding "Yes!"
Get Started With NFL Gambling Services
Now that you know the basics of public betting odds, it's time to start reaching NFL gambling enthusiasts. Ace Per Head is excited to take your sportsbook to the next level with professional oddsmakers and customizable lines. Try a 6-week free promo of our service to see what we can do for you.