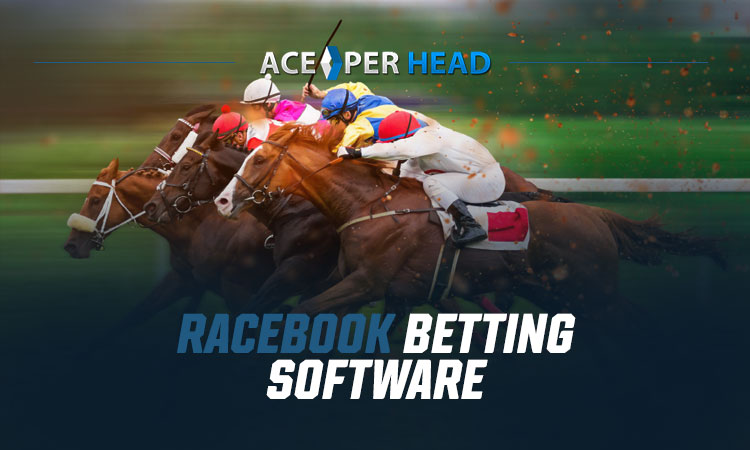 Horse racing isn't just a million-dollar industry. It's a sport that experts have traced back to ancient civilizations. Since horses were domesticated in central Asia in 4500 BC, people have taken advantage of their unique connections with the animals for racing.
If you're looking to put a fresh spin on people's connection with this old sport, setting up racebook betting software is a great idea. Read on to learn what this means, the benefits of setting up a racebook, and how we at Ace Per Head can help.
What Is a Racebook?
To understand racebook betting, you'll first need to understand what a sportsbook is. A sportsbook is an online location where people can place bets on sports teams, players, and events. These sports are nearly limitless and can include baseball, football, soccer, basketball, and more.
A racebook is simply a horse-racing-specific sportsbook. It's included with Ace Per Head's sportsbook services as a sport that people can bet on. We work with over 150 horse racetracks to let your players bet on various events, horses, and jockeys.
One unique feature of racebooks is that you as the agent will know whether or not you've won extremely quickly. Bettors tend to put down money on horses the same day of the race. This lets them see what kind of shape they're in and whether they look tired.
So, when you offer racebook services, you'll get an immediate return on losing bets. You also will know which of your players won so that you can set and manage your budget more easily.
The Benefits of Running a Racebook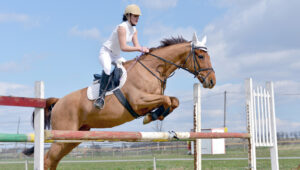 Currently, the horse racing market is at an all-time high. It's worth over $300 billion today and will grow by 9% annually in the coming years.
The popularity of horse racing is one reason to establish a racebook with betting software. You're getting into a competitive industry.
You also will have many chances to grow and expand internationally. While domestic events like the Kentucky Derby are some of the most popular out there, horse racing is more popular internationally than in the US. The UK is the top location for racebook betting, but it's also popular in the UAE, Australia, and France.
When you add horse racing to pre-existing bookie offerings, you can get noticed globally. More opportunities to expand and dip into new markets means more money. The same is true for new bookies looking to open their first-ever racebook.
Running an online betting service is also awesome because it's an extremely flexible job. You work from home and communicate with bettors over Ace Per Head's secure app on your own schedule. You also can contact our call center 24/7 with any questions, so you won't be left in the dark if you're a night owl working at 2 AM.
It's also a scalable business with easy payment plans if you choose fully managed pay-per-head (PPH) services.
Why Choose Ace Per Head Betting Software?
Ace Per Head is one of the best pay per head services available to horse racing bookies.
Rather than paying the same flat fee during the off-season as you would the Kentucky Derby, you'll only need to pay for the gamblers that have open bets with you. This makes your racebook scalable so that you're always pulling in more cash than you're putting out.
However, Ace Per Head is also great in ways that have nothing to do with its payment method.
For one thing, we already work with more than 150 racetracks around the world. Whether people want to bet on events in their home state or abroad in Australia, it's easy for you to take their bets.
We also offer different betting options that players can put money down on. Some of these include Win, Place, Show, Exacta, Daily Double, Pick 3, and Superfecta.
Racebook-Specific Features to Take Advantage Of
One of the best things about Ace Pay Per Head is that it's 100% customizable. This means that you can control both limits and payout.
It's important that you cap both odds and payouts. People are not going to the racetrack and betting on the event of their choosing. It will be up to you to set all the limits that would be on bettors if they were to physically go to these venues.
You're going to want to offer slim payments on your favorite horses. Favorites win about 1/3 of the time, and only offering a couple of bucks will ensure that you don't lose too much cash. However, you can encourage betting on other animals by offering a high payout despite low odds.
Make sure you take advantage of your fully-configurable board!
You also will want to integrate real-time score-tracking technology into your racebook's home page. This will let both you and your players see how each horse is doing and what scores that held in past races. Everyone can then be more informed about bets and likely winners.
Finally, be sure to take advantage of SMS notifications when people place bets, mobile bet tickers, and player watch reports. These will help you stay informed and organized as you work with multiple events, horses, and bettors.
Grow Your Bookie Business With Horse Racing Events
Now that you know the basics of racebook sportsbook betting software, it's time to begin taking bets on horse races. Ace Per Head is committed to helping you set up a platform where people can start betting on horse races and other sporting events.
We offer all the racebook-specific features you'll need to set yourself apart and rake in cash. Try our 6-week promo to see how we can help you find gamblers and take bets on your custom website.