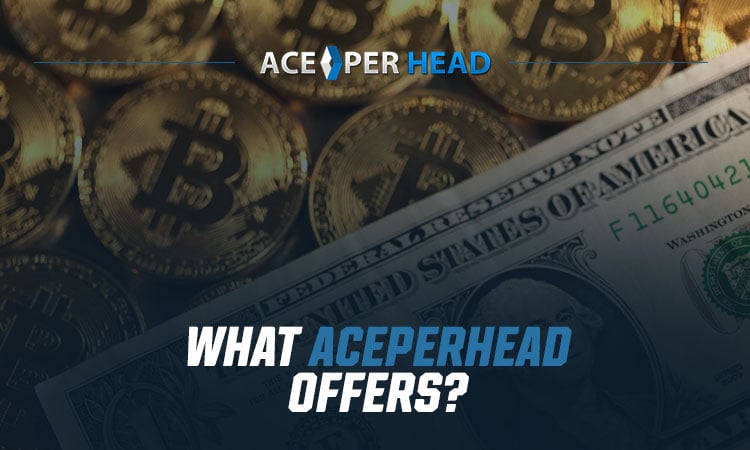 AcePerHead is a pay per head company that offers a service to bookies or people that want to take action from people they know that would like to bet on sports, casino, or horses. They offer a professional-style gambling website, where they put up thousands of odds every day on sports from all over the world, and then update all the lines up to the second, while also providing 24/7 customer support.
Whatever the players bet on the website, and whatever they win or lose, all payments for that are handled directly between the bookie and the player, and the bookie reaps 100% of those profits. Prices start as low as $3 per active player per week, and this is based on the number of players you have. The more players you have active each week, the lower price per head you get charged. However, even small players that bet $25 to $50 a week often lose hundreds of dollars per week, which just simply means each player generates large profits per week for the bookie.
Sharpest Lines and Best Mobile Platform
Ace not only has more betting options available each day compared to other sites, but they have some of the sharpest lines in the world. Their lines are sharp because they have world-class professional bettors that use their site, which means when they bet lines get moved aggressively and immediately. Lines that move fast are better for the bookie because the difference between half a point or a point in a game is often the difference between a win or a loss. Over the long term, this all adds up to lots of extra money for bookies.
In addition, Ace understands that over 90% of all online betting is done through a mobile smartphone. People are always on the go, but they always have their phones on them, which means they need to have a site that is not only mobile capable for them to make wagers but also very easy and fast to use. As a result, the best pay per head has designed their mobile site to fit perfectly onto any phone and allows players to make just a couple of clicks to make and complete a wager.
Extra Features
Lastly Ace has great extra features that are not only super popular for bettors but earn agents even more money each week. They have a dynamic live in-game betting option that allows players to bet on all games from all over the world while the game is in progress, with hundreds of live betting options per game, and a live TV streaming feature so players can watch and bet that game directly on their mobile phone or computer.
There is also a prop builder feature, that allows bettors to customize their own player props, and also parlay props, with an unlimited number of possible selections. This is very popular with the younger generation, and payouts are limited to help protect the bookie.
The other great feature is a Live Casino with a web camera of a real person dealing at a table, making the player feel like they are actually sitting in a real casino. Players that bet casino, end up losing even more money each week, because not only is it addictive, but they don't have to leave their homes to get the rush of betting at a casino.
So, call 1-800-909-5193 and get set up with AcePerHead and take advantage of everything they offer.