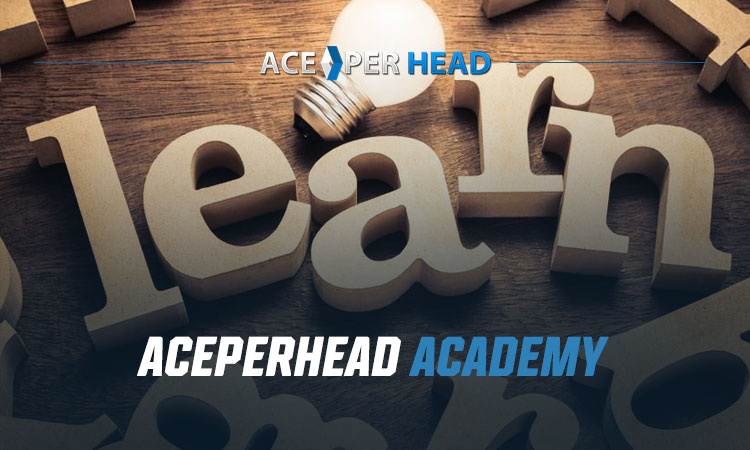 Did you know that between 80 and 90% of the people who bet on sports these days do it online? It's why you're going to want to invest in the best bookie software around if you're interested in setting up your own sportsbook.
Ace Per Head can provide you with the sports betting software you'll need to get your bookmaking operation off the ground. We're the PPH bookie provider you can trust for all your pay-per-head needs.
But we'll also do more than just deliver the best bookie software to you. We'll set you up with our AcePerHead Academy as well.
So, what is the AcePerHead Academy, and what can you learn from it? Get an overview of this PPH training method below.
What Is AcePerHead Academy?
Before you begin using the sports betting software that Ace Per Head offers, you'll need to find out more about how it works. For example, you'll want to know how to add new players to your bookie software so that they can begin placing sports bets through you.
AcePerHead Academy will make it possible for you to learn the ins and outs of using Ace Per Head's sports betting software. It includes so many bookmaker tutorials in video form that'll teach you how to use this software effectively.
What Can You Learn From AcePerHead Academy?
When you use the AcePerHead Academy, you can figure out how to add a new player to the mix when you set up your online sportsbook business. But that'll only be the start. You can also learn so many other things.
Here are just a few of the things you can learn from the AcePerHead Academy:
How to provide your clients with free plays
How to set limits for your clients
How to analyze your clients and adjust the settings for your online sportsbook accordingly
How to set your clients up with temporary credit increases
And so much more
You'll find yourself turning to the Ace Per Head Academy early and often as you learn the ropes while running an online sportsbook.
What Makes AcePerHead Academy So Valuable?
Over the years, many studies have suggested that people tend to learn better by watching videos as opposed to simply reading. We took this into account when creating our AcePerHead Academy.
Rather than providing you with web pages filled with text in order to teach you about our bookie software, the AcePerHead Academy includes nothing but video tutorials. It'll make it so simple for you to digest all the information you'll need to know about our innovative sports betting software.
Ace Per Head´s Benefits
AcePerHead is a great choice for all types of bookies because it comes with many features at a low rate. Whether you're new to bookmaking or have years of experience, you can enjoy using Ace Per Head's premium software.
Affordable
One of the main benefits of using AcePerHead is its affordability. AcePerHead offers PPH services, which are cheaper than the flat rates of many companies.
If you have a small player base of 10 players, you'll pay a lower amount than someone with 100 players. PPH bookie services only require you to pay for each person that actively uses your platform.
Variety
Aside from affordability, Ace Per Head's premium software lets bookie agents use several tools to grow their businesses. Instead of paying for extra features, everything is covered under the pay per head fees.
Some of the main features include:
24/7 customer support
Website templates
Live casino games
Platform migration
These features can help you attract and keep more players, and you can easily transition to Ace Per Head from other software.
How We Help Bookie Agents
Regardless of your experience, you should never invest in premium software until you're confident it can help you. You must also ensure you have enough money to pay the software provider until you build a consistent player base.
If you have no experience, AcePerHead can help you decide whether being an independent bookie is right for you. Once you start using our software options, you'll quickly learn how to handle bookmaking.
As technology advances, AcePerHead will update the software to ensure bookies can give the best experience to players at all times. This will prevent you from having to invest in various types of software for your platform.
Call On Us for Your Bookie Software Needs
Would you like to take advantage of bookie software and see what it can do for your sports betting operation? Ace Per Head would love to set you up with a 6-week free promo so that you can see first-hand how it works.
We would also love to provide you with our AcePerHead Academy. It'll give you insight into everything you'll need to know about setting up your online sportsbook and making it successful.
See more about how our bookie software works and then give it a try.