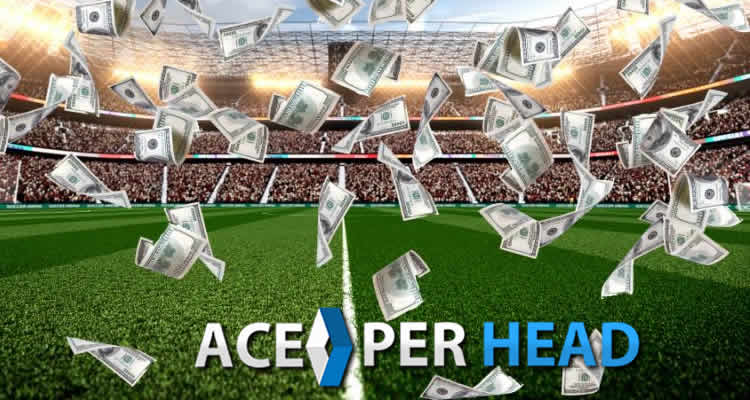 Once the United States Supreme Court decided that sports betting should be legal, the industry took off in the country.
The Biggest Sports Wagers since Legalization in the United States
Sports bettors no longer had to rely on friends and connections who had set up furtive, cash-only books, or offshore websites. You also didn't have to go to a casino (or send someone who lived in Vegas or Atlantic City cash for your bet). For sportsbook owners, the opportunity to use the top wagering software employed by www.AcePerHead.com means that they can offer the same sorts of betting options that the casinos can, so long as they have the funds on hand to cover the action. More legalized betting, though, means more huge bets. Let's take a look at some of the biggest bets that have come down since sports betting became legal in the United States.
Eight Figures on the Houston Astros
You probably know the Astros best for their 2017 World Series title – and the controversy associated with their trick of picking off catcher-to-pitcher signs and then banging a trash can in the dugout hallway if the sign called for anything other than a fastball. In 2019, Houston was back in the World Series, this time against the Washington Nationals. Jim "Mattress Mack" McIngvale, offered $20 million in mattress rebates if the Astros beat the Nationals in the Series, and he went around regional sports books putting down bets to cover his promise. The Scarlet Pearl in Mississippi took $6.2 million of his bets, including one $3.5 million wager, the biggest ever taken by a U.S. sportsbook. The Nationals won in seven games (the first World Series in which all seven games were won by the visiting team), and McIngvale lost all of his money.
Ben "Parlay" Patz: 50 Days to $1.1 million
It started on October 10, 2019, when Patz, a student at Columbia University, put $500 into an account with William Hill in New Jersey. He kept reinvesting his winnings until he put down a 15-leg parlay on October 27 that was good for $237,200. The next seven weeks saw his streak continue, including a November 17 parlay that brought in $326,000. The $1.16 million in winnings wasn't what he netted, as he also lost $342,000 over that same time frame. But even so, bringing in more than $800,000 in less than two months is a terrific run.
Collecting on Tiger Woods' Redemption
James Adducci made what he claimed was his very first sports wager on Tiger Woods at the 2019 Masters. Adducci went large, putting down $85,000 that Tiger would win. Woods turned back the clock and claimed the green jacket, bringing Adducci $1.19 million. Adducci would double down by putting $100,000 on Woods to finish the Grand Slam…which Woods did not. But Adducci still came out way ahead.
Scott Berry backed the Blues
Scott Berry bet on the St. Louis Blues to win the 2019-2020 Stanley Cup, even though the Blues were in the Stanley Cup Finals for the first time since 1970. The Blues ended up knocking off the Boston Bruins to hoist the Cup, and Berry won $100,000 – and celebrated by taking a private plane to Vegas with some friends to grab the cash.
These are all fun stories – but the truth is that, over time, the house wins when sportsbook owners manage their moneylines and point spreads correctly. Moneyline wagers always build in profit for the house, and as a sportsbook owner, so long as you market well enough, there is money for you to make as well.
If you sign up with a top wagering software for independent bookies like Ace Per Head, then you have access to features that can set your sportsbook apart from other people whose operation is also just getting started. After all, it's one thing to run a sportsbook out of the back of a convenience store or a dorm room, for small potatoes. However, it's another thing to get started on a business that can turn into a major revenue stream for you and your family.
AcePerHead.com gives you the best wagering software that offers access to the same wagering features that you will find if you visit the websites of the major casino sportsbooks. The website is mobile-optimized, which means that it is just as easy to use from a smartphone – for both the sportsbook owner and the bettors – as it is to use from a desktop or laptop computer. So you can go down to the sports bar on a Sunday afternoon to watch all the NFL action and watch the revenue pour in from bets – and adjust odds on in-game wagers and the later games as you see fit. You can also monitor your accounts to see whether the day is going well for your book – or for your players.
For your players, the access is just as easy. They can pull up their client page on their smartphone and make their wagers for the day – whether they are sitting in a home office, poring over their research, or at a family barbecue. Either way, the website is easy to use, and you and your players can enjoy what you love about the experience without dealing with the technological inconvenience.
You also get peace of mind when it comes to the financial transactions involved. AcePerHead.com offers top wagering software that includes state-of-the-art security of payment options. You and your players can feel safe linking your bank accounts or credit cards with your pay per head bookie account, as the security protocols in place ensure that hackers cannot access your private information or your accounts.
If you want to learn more about AcePerHead.com and how their top pay per head wagering software for bookies can help you boost your sportsbook's action, we have sales representatives who stand ready to hook you up with a free preview and to walk you through the registration process. Give us a call and let's figure out together how your sportsbook can expand in volume – and bring you more cash.