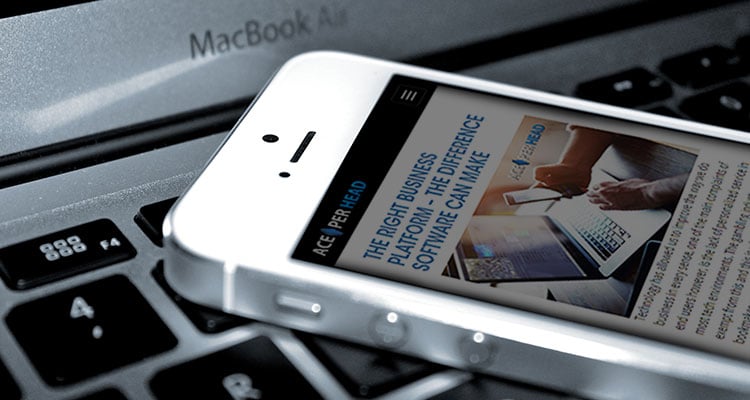 Technology has allowed us to improve the way we do business in every sense, one of the main complaints of end-users however, is the lack of personalized service in most tech environments.
The Difference Software Can Make
The gambling industry is not exempt from this and this is why every independent bookmaker must strive to find the most complete sportsbook software available.
The right sportsbook business platform will signify the difference between having complete control and transparency in the day-to-day operation of your business while at the same time proving the best betting experience possible to your players.
When you choose the most complete sportsbook software, you will be able to keep yourself organized and explore new possibilities to grow your business, like adding sub-agents to your package and keeping track of how much business they are bringing in for you, as well as increasing the number of players on your own sheet.
The best combination of customer service, line management, and software platforms in the industry is provided by AcePerHead.com, their service runs on the popular DGS software, but they have added some customized features to it that will blow your mind.
Here Are Some of Their Best Sports Betting Features:
Unlike other services that restrict your ability to move your own sportsbook software lines, with Ace Per Head, you will have full access to moving your own lines, you can also choose to take advantage of their very professional and expert line movers to do this for you.
The most important thing to you as an independent bookmaker is to have complete visibility of what your players are doing in real-time. With the exclusive player watch report which is fully customizable, you can keep track of your winning players, your big rollers, and your sharp players all from the convenience of the online agent interface.
This feature allows you to see all bets from your package as they are placed. This incredibly handy piece of tech allows you to spot trends and possible collusion by seeing who places bets at the same time. This is an invaluable tool for risk management purposes.
Ace Per Head tracks all player usage through their vast network, and it's because of this that they recognized early on the importance of having the entire platform be mobile friendly. All of their skins and betting features are optimized for mobile devices as well as desktops, so you can run reports or check on your player's balances while on the move.
Their sportsbook service packages include live betting for all major leagues and tournaments, however, if your sheet consists mostly of young players or you are looking to attract more of them, they offer an exclusive VIP Live Betting suite which will add a lot of value for your players.
In addition to the regular virtual casino games, you can opt for the Live Dealer Casino Games, which will entice your players with beautiful girls dealing in real-time. No more complaints about the casino games being rigged, this is all live-action caught on tape so dealing with disputes is easy as can be.
As you can see, the search for the most complete sportsbook software platform is over, the answer to all of your dreams is just a click away; contact Ace Pay Per Head today and get set up immediately.
Best Bookie Characteristics Offered by Pay Per Head Providers
Sportsbook software has to have many options in order for it to perform the necessary tasks for an agent. Luckily, there are many sportsbook software features that enable bookies to run an effective and successful betting operation. Of course, not every software is the same, so choosing the proper option can be difficult if you do not know what to look for. When searching for a sportsbook software to use, look for these features; risk management, user-interface design, Extensive betting options, and customer service and support. With these key features, you can have your business up and running in a very short time.
1 – UI Design
There are many bland designs that are across the web, what a company needs to do is make a unique, yet marketable design. Standing out with a unique design does not seem like a big deal, but the aesthetic of a product is a big factor in the success of the product. If people are bored and unimpressed by the design of your software, they will simply ignore it. And if you fail to stand out from your competition, it will be a difficult process to find customers.
All of those potential issues can be erased with a simple, yet unique design. If your software is unique, yet easy to navigate, then you will attract many customers. The largest argument against focusing on the design is the cost of hiring a design team or agency. While that is a factor, the investment in the design process will pay off. If an agent is able to hire a team or agency to generate a design that matches the taste of the target audience and meets business requirements, then you will have taken a large step in building a consumer base.
The user interface is the first thing to look for in software, as it is the first thing consumers encounter. First impressions are important in any context, including this one. For example, AcePerHead.com has a unique design yet the UI design is geared to be easy to navigate. It is a simple yet unique design pops out to people and the fact that it is easy to navigate causes customers to explore it in further detail. This is one of the reasons they are among the top in the market today.
2 – Risk Management
Every good sportsbook software must have risk management, otherwise, consumers will not trust the software enough to use it. This is usually accomplished with artificial intelligence or AI. AI-grade risk management is capable of a lot, such as monitoring browsing patterns. The AI prevents unusual patterns or actions, this helps to stop occurrences such as; payment fraud attempts, DDoS attacks, arbitrage sports betting, and other forms of tampering and cheating. This protects the player's best interests and the agent's best interests, creating a safe and secure market. The best sportsbook software has an extensive risk management system in place.
For example, AcePerHead.com has an effective risk management system to protect its customers. They have a digital security system that includes 7-layer DDoS protection. They are able to filter abnormal activity from normal activity, creating safe data flow. Sportsbook software features such as this are essential to a high-performing bookie software.
3 – Extensive Betting Options
Now we get to the reason for the software's existence, online betting. It is not enough for sportsbook software to offer minimal betting options. It is vital that there is a wide array of betting options available, to retain customers. Of course, in order to offer many types of bets, there should be a wide selection of sports. Sportsbook software should feature bets for all types of leagues, from obscure minor leagues around the world to the major leagues everyone is accustomed to. A wide spectrum of leagues exist, and the more you include, the more betting possibilities there are.
Not only should there be many options, but there should also be many types of bets available. From spreads to MoneyLines, a sportsbook software will include many data feeds. This will then include every possible bet of any type of sporting event, therefore expanding the possibilities for players to wager. Retaining the attention of a consumer base can be difficult, but providing opportunities that seem endless will go a long way in achieving that feat.
For example, Ace Per Head.com offers many betting options such as; straight, parlay, round-robin, virtual casino, etc. And they include bets for many different leagues, you can check out more of the options at their website www.AcePerHead.com, as they offer demos.
4 – Customer Service and Support
Customers are the most important part of the industry, as they are your source of income. So an important sportsbook software feature is quality customer service. The software should include support options and maybe even a public forum. Most importantly, there should always be a way for a customer to contact support. A good way to approach that is to have a customer service support hotline available on the website. And including multiple ways to contact the support team, such as; social media, email address, phone number, etc, is an excellent way to provide customers with the service they need. If customers do not get quality support from your software, then they will turn to your competition to seek better customer service. So making your customers the top priority is essential to any successful sportsbook business.
Of course, customer support is not just helping them resolve issues. It is also important to offer affordable market-value plans so that you can expand your target audience. A good way to do that is to offer a cost-effective starting plan. Giving consumers affordable avenues will increase the chance of purchase, and help you compete with the market. A good example of a sportsbook software that offers quality customer service and support is AcePerHead.com. They offer a live chat feature to assist customers with any questions or concerns they may have, and they also have links to their social media accounts. And at the very top of their website is a number you can call about service packages.
Top Sportsbook Software Features to Look For:
If you're going to run a business in the twenty-first century, you need a website backing it up. There's just no way around it. Unless you're running a dusty secondhand book store in a low-rent part of town, people will expect that you have an online interface for them to visit – and even those secondhand book stores have Facebook pages, so that people can interact with them through the Internet.
So the question really is not whether you will start a website for your sportsbook, but instead where you will set up the website. Do you want to develop it yourself? If you're a web expert already and have the server you will need to keep the site up and running when sports betting is going nuts, like in the fourth quarter of a competitive Super Bowl, then maybe you have a shot. But if you're like the vast majority of new bookies, you know you want to start a sportsbook, and you know you need a website, but you're not sure where to start.
This is why we developed AcePerHead.com, and we can help your business take off. We have some of the best sportsbook platform features in the industry, and we know what software features you should look for, whether you're developing your own website or signing up with a pay per head platform.
The Best Features for Sports Betting Software
One of the best sportsbook software features that you can offer your betting clients is access to live betting. This includes the ability to play with live dealers in the casino part of your sportsbook, as well as to make wagers on games that are in action. If you put down some money on a team to win an NFL playoff game but see your team go down by three touchdowns in the first quarter, wouldn't you want the opportunity to hedge your coming losses by putting money on the other team before the end of the game?
This is how live betting comes in. Your clients get the chance to make bets in real-time, on outcomes even in the middle of games. The odds, of course, will shift with the varying fortunes in the game, but this is one possibility that makes sports betting exciting. Without live betting, if a game gets out of hand, there is no reason for bettors to follow it afterward, unless there are live betting opportunities, such as an adjusted point spread along with new side props to keep things exciting until the end.
Make your website mobile friendly and aesthetically appealing
Here's the thing – there are only a handful of activities that people do on a computer that they don't prefer to do on their phones. One that comes to mind is building formulas on a spreadsheet; another is writing a term paper. However, when it comes to e-business, people prefer to engage with the Internet on their phones or tablets. If your website is not mobile optimized, you will not build new business. Why? Because 95% of your competitors are mobile-optimized, and people do not want to have to deal with a wonky mobile website that is difficult to navigate. The global attention span is shrinking, and that includes the patience to deal with websites that are less convenient than their competition.
The way a website looks goes a long way as well. There was a time when you could set up a website on Wix or Weebly, and if you had a committed following, they would work with you and stay on your page. However, the time when an online sportsbook can look like a middle school computer science project has long come and gone. One of the best sportsbook software features is an interface that looks impressive, with pleasant visuals. The time to look like you're sitting in an office made of cinderblocks to run your gritty sportsbook has long come and gone.
Offer many different betting options
Remember – your competition out there is numerous, and it is growing with each passing day as more and more people set up pages on sportsbook platforms and on their own websites. Another one of the best sportsbook software features includes offering multiple types of betting.
This includes adding as many types of betting action to your sportsbook as you can. If you sign up with a platform such as AcePerHead.com, you're paying a weekly fee to that platform to manage your website. However, there are some conveniences that come with that, in terms of wagering options.
First, you have the opportunity to offer casino gaming. Blackjack, slots, roulette, and other games, with live dealers if they choose. Remember that the house always wins when a casino is run properly, and AcePerHead.com understands how to run a casino. We set the odds for the casino gaming (leaving the sports betting odds to each pay per head sportsbook agent to choose for their own books), on the basis of the regulations that our company faces. This means that you just have to bring in the clients, and as they gamble, you will profit along with us.
Second, you have to sign up with a platform that offers the greatest variety in terms of sports wagering. That means the opportunity to offer action on more games, and to set up your own creative side props along with those matchups. Everyone offers point spread, Moneyline, and point total wagering, so why not put up some props to go along with them? Why not promote a robust set of parlays? Sure, the odds are huge if you have to do a payout, but that's the whole point: increased risk is what builds those increased odds. Give one of our sales specialists at AcePerHead.com a call so we can talk about what you envision for your sportsbook. Reach out today!