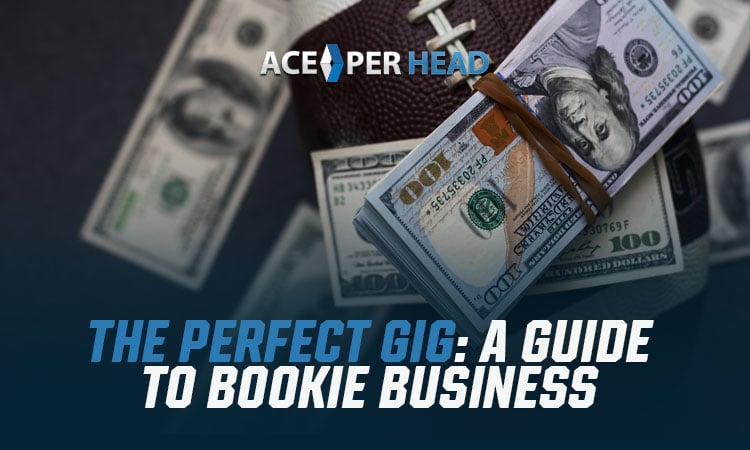 Do you dislike your current job? Know that you're not alone!
Job unhappiness is actually at an all-time high right now. About 60% of people report feeling emotionally detached from their work.
If you fall into this category, consider quitting your job and getting into a new line of work. There has never been a better time to do something like starting a sportsbook.
You'll enjoy a long list of advantages when you get a bookie business off the ground. If you're already a sports fan and spend your time rubbing elbows with sports bettors, you'll have a built-in client base just waiting to take you up on your offer to accept wagers from them.
Here are the biggest advantages of setting up a sportsbook business.
Low Startup Costs
It costs at least a few thousand dollars to start up most new businesses. Some will even run you tens of thousands of dollars, if not even more than that.
The startup costs associated with starting a sportsbook will be so much lower than that these days. All you'll need to do is invest in the best bookie software money can buy to get your bookie business going.
A company like Ace Per Head can provide you with pay per head services that'll cost as little as $3 per head. It'll enable you to get your bookie business moving in the right direction without spending a small fortune.
High Earning Potential
Some sports bettors will win money from you every so often. But generally speaking, the house always wins when it comes to sports betting.
This will put you in the perfect position to enjoy a high earning potential. You should be able to turn a profit each and every week while running a sportsbook.
Ace Per Head will make it even easier for you to do this when you take advantage of their pay per head services. They'll give you access to the latest sharp betting lines to improve your chances of winning money from sports bettors.
Little Hands-On Work
Starting a business can be exhausting under most circumstances. You'll need to put your blood, sweat, and tears into a new business before you're able to turn it into a success.
You won't have to be concerned about doing this when starting a sportsbook. The best bookie software will do most of the heavy lifting for you. You'll be able to sit back and enjoy all the money it can bring in while putting forth very little effort on your part.
Let Us Help You Start a Gambling Business
After hearing about the benefits of starting a sportsbook business, would you like to give it a try? The best pay per head is here to help those interested in getting a bookie business going.
Our pay per head services will make it possible for you to create a customized sports betting website for your clients. It'll also enable you to monitor the sports bets your clients are making, and it'll even deliver the customer service they'll need in the months to come.
Learn more about how our bookie software works to see how beneficial it can be for you.