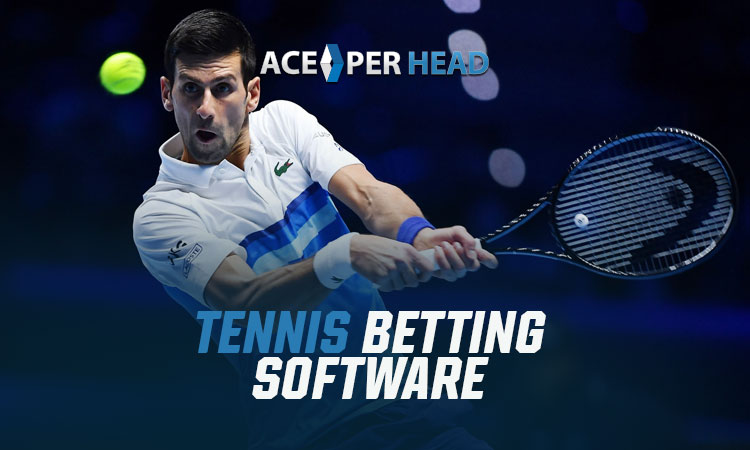 Tennis is becoming more and more popular across America each year. In 2022, participation in the sport rose significantly for the third year in a row. As a bookie, this means it's time to take charge of your sportsbook with tennis betting options!
Here, we're going to talk about the specific reasons that expanding your sportsbook to tennis bets is a good idea. Read on to learn some benefits of making bank with tennis betting software ASAP.
It Keeps You Competitive
The gambling industry has been growing since its legalization in 2018. This means that online bookies have competition and need to stand out in the eyes of mobile bettors. A diverse portfolio of events, teams, and players can help get people interested in using your sportsbook over your competitors.
Tennis is a popular sport, but it isn't as popular among bookies as football or baseball. Adding it to your repertoire gives people a wider range of events to choose from, and they'll appreciate the many options that they have when they work with you. You'll engage tennis bettors who may also be interested in other popular sports, which ultimately means that you'll find loyal clients.
It Expands Your Market
Despite tennis's increasing popularity in the US, it's still nowhere near as popular here as it is in other countries. It's incredibly popular in Australia and New Zealand. People in European countries like France and Asian countries like Singapore also greatly love tennis.
As a mobile bookie, you'll be working online. This gives you the opportunity to expand to global markets in other countries with legal sports betting. You can get in with gamblers in other countries so that your sportsbook becomes a lucrative global behemoth.
It's Easy to Offer Tennis Betting
It's easier than ever to expand your sportsbook and offer new sports and events. When you work with Ace Per Head's team, all you need to tell is inform us of how you want to change your website. We'll help you immediately offer betting options for tennis teams, players, and events.
You'll be able to call yourself a tennis bookie within just a few hours! The update will be fast and easy.
You'll also have an easier time determining odds and setting lines with our platform. This is because you can take advantage of features like integrated score-tracking technologies and professional oddsmaking assistance. Bet tickers and player watch reports also make it easy to keep track of high bet volumes, so you don't need to worry about biting off more than you can chew.
The Benefits of Using Pay-Per-Head Software
In this guide, we'll explore the many advantages of using pay per head bookie software for your online sportsbook business. Let's dive in!
Streamlined Operations
When managing your bookie operations, you want everything to be as streamlined as possible. That's where pay-per-head software and automated processes come in.
Utilizing these tools can save a lot of time and reduce the risk of errors. With increased efficiency and productivity, you'll be able to focus on growing your business rather than getting bogged down in administrative tasks. Your clients will appreciate the added convenience, and you'll appreciate the peace of mind that comes with knowing everything is running smoothly.
Customizable Features
The PPH software is a valuable tool for bookmakers to manage their brands effectively. Unique identifiers, such as the name and logo of each sportsbook site, need to be customizable to reflect each bookmaker's business.
The price-per-head software offers the flexibility to create a branding system for the sports betting site without the need to hire a separate developer or designer. Bookmakers can choose templates and modify every aspect, from the control panel's colors and branding to the layout's aesthetics, resulting in a user experience that embodies their brand's personality.
Sports betting software enables bookmakers to create customized, brand-specific themes and user interfaces without compromising appearance or functionality. The pay-per-head bookie software provides customizable features tailored to meet each business's unique needs.
The flexibility to adjust lines, limits, and offerings allows bookmakers to offer their clients the betting options they desire while managing their risk effectively. Personalized branding options establish a cohesive and professional image for the business, fostering trust and loyalty among clients. Ultimately, these customizable features can help bookmakers create a thriving and profitable sportsbook business in the sports betting industry.
Real-Time Reporting and Analytics
In today's industry, staying ahead of the competition is crucial, and accessing real-time reporting and analytics is the key. This software provides up-to-date insights into your profitability, helping you make informed decisions and adjust your strategies accordingly. Having valuable data and insights at your fingertips is vital to making smart business decisions.
To succeed in this highly competitive industry, pay-per-head bookie software equips you with the necessary tools. PPH bookie software offers advanced analytical tools to generate customized, useful reports based on your business's performance indicators.
These analytical metrics can provide bookmakers with valuable information about betting trends and other insights, helping them enhance their marketing strategies and make informed decisions.
The software includes tools like Bet Tickers, which monitor previous betting lines, account totals, and configurable display formats for tracking crucial information easily. With PPH bookie software's focus on analyzing key performance indicators, bookmakers can compare metrics, quickly adapt, and optimize their websites daily.
Improved Security and Customer Experience
Having strong encryption methods for data storage, transmission, and processing is crucial for the best PPH site. It helps safeguard important information, such as customer data, financial records, and other sensitive data from unauthorized access. Adding an extra layer of security, such as multifactor authentication, ensures that only authorized users can access certain systems or data.
As a bookie, providing excellent customer service is vital to keep your customers happy. Offering 24/7 support through phone, email, or chat, as well as self-service tools such as FAQs or knowledge bases, can improve their overall experience and build trust in your brand.
To make it easy for customers to access your services, advanced mobile and web-based platforms are essential. With a user-friendly mobile app or web portal, customers can place bets, check odds, and manage their accounts from anywhere, at any time. This provides a seamless and convenient experience that keeps customers happy and coming back for more.
Improved Betting Experience
Keeping customers happy is essential for any business, and PPH bookie software understands this by providing the best betting experience possible. With new features added to the basics, the software has streamlined and simplified the betting process, ensuring customers have a quality experience.
PPH bookie software offers many benefits, including multilingual 24/7 customer support, enabling customers to make inquiries and resolve account-related issues without language barriers. The software automatically compiles betting lines, allowing bettors to place bets quickly and receive a fast confirmation on the betting website.
Customers can also access and operate their accounts from remote areas, making the software both portable and mobile. PPH bookmaker software also provides an extensive range of sports for betting, allowing customers to place multiple wagers on any game. At the end of the day, the customer is always king, and PPH bookie software is dedicated to providing the best betting experience possible.
To experience one of the best betting platforms for bookies, request a 6-Week free today.
Grow Your Sportsbook the Right Way
Tennis betting is a unique way to make your sportsbook stand out and rise above the competition. Plus, with the right pay per head bookie software, you'll be able to run it quickly and inexpensively.
Ace Per Head is committed to helping you set up a custom mobile app that gets bettors interested and makes you money. Create your package today to begin a free 6-week promo of our top-notch services.