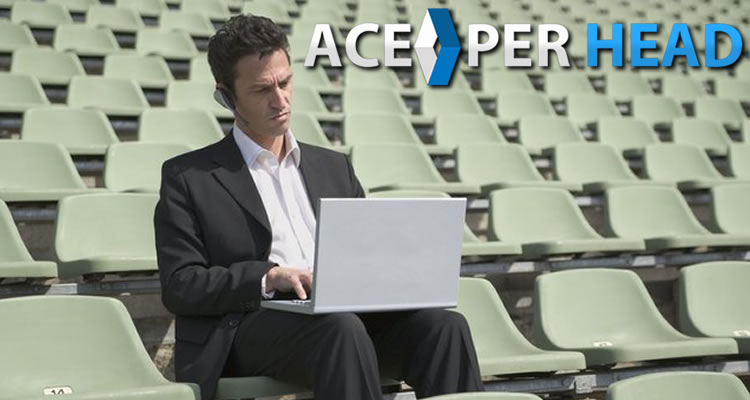 The Coronavirus or Covid-19 has affected us in many ways, perhaps you are looking back at your achievements during the past few months and find yourself disappointed or not fully satisfied, perhaps the total number of bets you received or the total number of clients didn't grow as expected, perhaps the lines could have been sharper or you lost clients because you are not offering the service they want or need.
How Do you Compete as a Bookie Service Today?
We can probably agree that competing today in the sportsbook business is hard and expensive, there are many options for bettors out there, and established sportsbooks have the possibility of offering convenience through technology.

This makes price per head software services the best alternative for independent bookies since it gives them the necessary tools to compete in this industry.
Pay per head services give agents access to technology which is indispensable today; if you are already using a price per head option then you are already aware of this, but you may have also learned that it is not any price per head software service that can help your cause, if you choose wrong you could end up hurting your company instead of growing it.
Is Your Bookie Business Reaching Its Full Potential?
It turns out that in order to compete as a bookie service today you need technology of course, but the right kind of technology and you also require first-class customer service, great lines, clear and complete reports, flexible software, friendly interface, attractive frontend.

There is much price per head options out there and the prices range widely, making a decision requires research and testing.
The first aspect you should consider is reputation and reliability, it's easy nowadays to find information regarding a particular company, good or bad, the reviews on the internet are available with just a quick search.
What Makes a Price Per Head Service Great?
The level of commitment is what makes a difference from one company to the other, a price per head sportsbook service that been around for a while but continues to innovate and offer better and new services is key.


Solid price per head software services have to make a substantial investment in technology, both in terms of software and in terms of hardware. This is probably one of the main reasons why many price per head software companies fail and lose clients every year, a sportsbook requires 100% uptime, good speed, and different security protocols in place. Imagine going down for even just 20 minutes during the Super Bowl or any other big sporting event; users don't have the tolerance they used to have, if they want to place a bet they need to be able to do it anytime and from any place, mobile technology has made us very demanding in this sense.
The best part is that you no longer have to go in blind when choosing a price per head software solution, serious PPH companies provide free trials that will help you test drive their service and figure out if it's a right fit.
Aside from state-of-the-art technology and a solid, reliable name, the old recipe for success still works today, efficient, helpful, and smart customer service that understands the business and has a good level of English; detailed reporting system, sharp lines.
"Many times clients come to us when they have already been through one or two bad experiences, the hard part is to try to win the opportunity to show them that we take our job seriously, this is how we make a living, we depend on offering a good service all around, and our best advertisement are our own clients. Sometimes clients are afraid of demanding, and they should not feel bad about asking for what they need when they are paying to receive a particular service, price per head services should be a solution, it should give clients the necessary tools to operate a smooth business and make their life simpler, not more difficult", commented Anthony, a representative for AcePerHead.com, a company with many years of experience and that offers personalized services to small and big companies catering to their specific requirements.
Start out by trying AcePerHead.com it is one of the most complete price per head software options available today and it stands out from the rest by actually getting involved in the growth of your business.