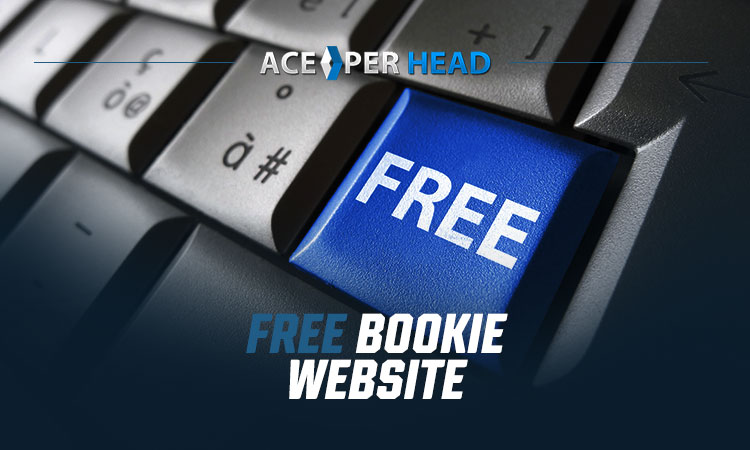 Since sports betting makes up 30-40% of the worldwide gambling industry, opening a sportsbook is a great business idea. If you're looking to make some money ASAP, it's important that you set up a competitive bookie website that appeals to bettors.
Read on to learn how to set yourself apart from the competition with easy-to-use all-inclusive bookie software.
Is Setting Up a Bookie Website Free?
It's possible to set up a bookie website for free, but it's always a bad idea. You would need to create it on WordPress or a similar platform with a free template. While these sites are good for eCommerce shops and personal blogs, they aren't equipped to handle the specific needs of a bookmaking business.
Bookies need unique software in order to succeed. They'll need an easy way to take bets in multiple payment methods, integrated score tracking, bet ticking, and player watch reports.
These are not features that you get with any free software, so your needs won't be met. Setting up a free bookie website that doesn't have these features is not worth the effort.
What Is the Best Cost-Efficient Alternative?
Luckily, there are top-notch services made especially for bookies at a low price. Pay per head services put a twist on a classic flat-fee subscription model. Their aim is to make it more affordable for budding bookies.
When you pay a flat fee for a subscription service, you give your software provider the same amount during off-season months and major event seasons. This means that you'll be losing more money some months than you're bringing in. Budgeting is difficult and you're going to be unproductive during the off-season (to the point of even losing money).
Pay per head bookie services solve this problem by scaling your payments to your current bettors. You pay a small fee of about $3 to $10 per person to access your sportsbook website and the additional features you need. This means that you'll only be paying a percentage of your fee each month depending on how you make it, so your sportsbook will always be lucrative.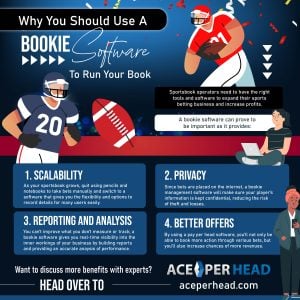 How Can Pay Per Head Save You Money?
PPH software can also save you money by providing you with built-in services that you would otherwise need to pay for.
A "free" website would require you to purchase additional security software, your own mobile interface, and add-ons necessary for updates and high-level functionality. You would still need to pay to be competitive.
However, with PPH software, you don't need to invest in any of these additional features. They're built into the platform. You also get all of the features essential specifically for bookies, access to automated updates, 24/7 agent support, and more.
PPH Bookie Software Features for Success
Statistics reveal that a staggering 35% of individuals who have the option to work remotely now prefer full-time telecommuting. If you're on the hunt for a career that empowers you to manage it all from your smartphone, why not venture into the realm of online bookmaking?
With the right set of features embedded in your betting software, you can embark on this exciting journey right away. Today, we'll delve into what you should consider as you kickstart your betting app.
Pay-Per-Head Approach
When establishing your platform, simplicity and transparency in pricing are paramount. This is where the pay-per-head model shines.
At Ace Per Head, our pricing structure is straightforward, starting as low as $3 per head. We offer additional premium features such as VIP live wagering, live casino, and a customizable prop builder. Launching your app should be a smooth process without any unexpected financial surprises. Ensuring your betting software's cost is transparent and manageable is essential.
Mobile Optimization
Did you know that nearly 75% of viewers who tune in to Sunday night football games online do so via mobile devices? Your audience is already immersed in mobile betting experiences, so it's crucial to meet them where they are.
Seek out a sportsbook that's meticulously optimized for seamless mobile usage. At Ace, we've painstakingly fine-tuned all our services to perform flawlessly on any device. This includes and free custom website, also an agent reports and our VIP live betting platform, ensuring a top-tier mobile experience for your users.
Custom Prop Builder
The finest sportsbooks empower your players with a vast array of prop betting possibilities. With Ace Per Head, they can even craft their own custom props and explore parlaying prop bets.
Our user-friendly custom prop builder expands your offerings, giving you a competitive edge in catering to your target bettors' preferences.
Real-Time Bet Tracking
You can't be tethered to your smartphone 24/7, yet staying informed about significant plays is vital. Look for a platform that gives you a FREE bookie website and boasts a real-time bet-tracking feature, allowing you to monitor each wager as it unfolds.
Our app offers distinctive sounds and highlights, keeping you up-to-date. You can even configure bespoke alerts to notify you when specific players place substantial bets, whether through email or SMS, ensuring you never miss a critical wager.
Player Security
In the online betting arena, cybersecurity is non-negotiable. At Ace, we prioritize player security by solely identifying them through their ID and password. We never engage in unsolicited calls or request unnecessary personal details.
Moreover, we take measures to fortify your security. All player-agent conversations transpire through our encrypted SSL website, and we provide seamless options for permanently deleting messages.
Numerous sports betting software options populate the market, but not all are created equal. Now that you're acquainted with the paramount features to seek, are you primed to embark on this journey?
We're delighted to offer a six-week free of our cutting-edge tools. Discover the potential of Ace Per Head's latest promotions and experience the future of an online free bookie website.
Get Started With Top Gambling Software
Now that you know the best option for setting up a cost-effective bookie website, it's time to invest in the top PPH sportsbook software available. Ace Per Head is committed to offering high-quality software to those beginning their sportsbook businesses on a budget.
Sign up for our six-week free promo to see what our services can do to build your sportsbook.