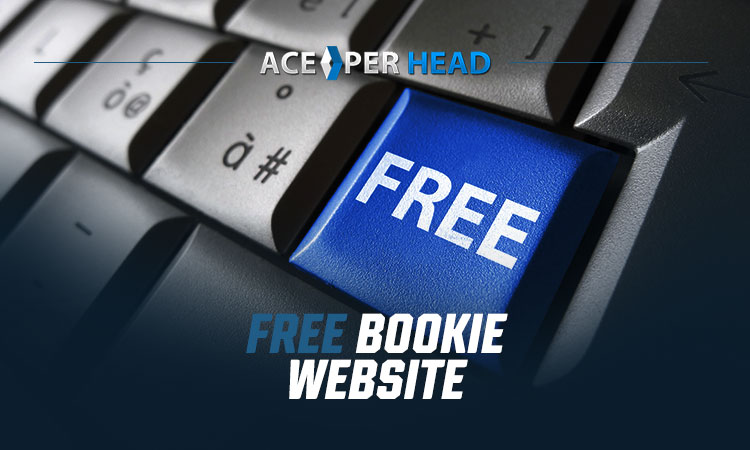 Since sports betting makes up 30-40% of the worldwide gambling industry, opening a sportsbook is a great business idea.
If you're looking to make some money ASAP, it's important that you set up a competitive bookie website that appeals to bettors. Read on to learn how to set yourself apart from the competition with easy-to-use all-inclusive bookie software.
Is Setting Up a Bookie Website Free?
It's possible to set up a bookie website for free, but it's always a bad idea. You would need to create it on WordPress or a similar platform with a free template. While these sites are good for eCommerce shops and personal blogs, they aren't equipped to handle the specific needs of a bookmaking business.
Bookies need unique software in order to succeed. They'll need an easy way to take bets in multiple payment methods, integrated score tracking, bet ticking, and player watch reports.
These are not features that you get with any free software, so your needs won't be met. Setting up a website that doesn't have these features is not worth the effort.
What Is the Best Cost-Efficient Alternative?
Luckily, there are top-notch services made especially for bookies at a low price. Pay-per-head services put a twist on a classic flat-fee subscription model. Their aim is to make it more affordable for budding bookies.
When you pay a flat fee for a subscription service, you give your software provider the same amount during off-season months and major event seasons. This means that you'll be losing more money some months than you're bringing in. Budgeting is difficult and you're going to be unproductive during the off-season (to the point of even losing money).
Pay per head bookie services solve this problem by scaling your payments to your current bettors. You pay a small fee of about $3 to $10 per person to access your sportsbook website and the additional features you need. This means that you'll only be paying a percentage of your fee each month depending on how you make it, so your sportsbook will always be lucrative.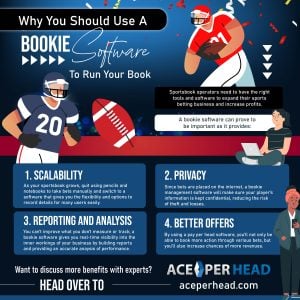 How Can Pay Per Head Save You Money?
PPH software can also save you money by providing you with built-in services that you would otherwise need to pay for.
A "free" website would require you to purchase additional security software, your own mobile interface, and add-ons necessary for updates and high-level functionality. You would still need to pay to be competitive.
However, with PPH software, you don't need to invest in any of these additional features. They're built into the platform. You also get all of the features essential specifically for bookies, access to automated updates, 24/7 agent support, and more.
Get Started With Top Gambling Software
Now that you know the best option for setting up a cost-effective bookie website, it's time to invest in the top PPH sportsbook software available. Ace Per Head is committed to offering high-quality software to those beginning their sportsbook businesses on a budget.
Sign up for our six-week free promo to see what our services can do to build your sportsbook.