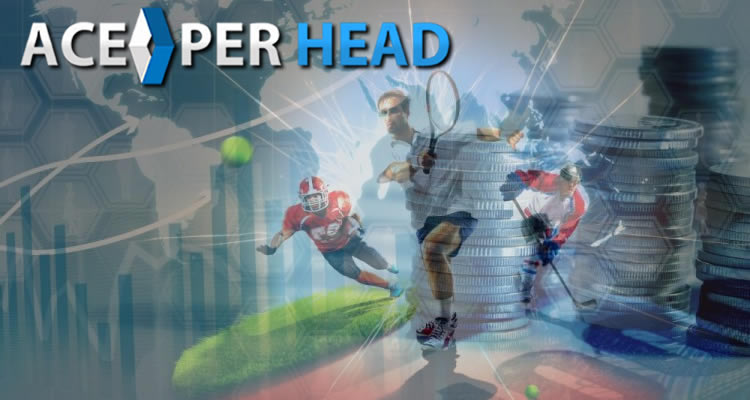 A sportsbook platform is used by bookies so they can take action on sports from their players.
The best way to get the most complete and professional-looking sports betting platform is by getting set up with a pay per head service. These services specialize in offering a fully inclusive gambling platform where they manage all the lines up to the second and 24 hours a day. They do all the technical aspects of bookmaking including updating odds, and juice and grading all wagers as soon as each sporting event is over. Then all balances get automatically updated into each player and bookie account for easy accounting on both sides.
Betting Options
One of the best sportsbook platforms in the market is Ace Pay Per Head.com and they have all the bells and whistles that you would need to be a successful bookie. They post thousands of betting options each day on all sports from around the world. In addition, they have a virtual casino with over 100 different games, horse racing with over 70 different tracks, a prop builder with an unlimited amount of player prop betting options, with customizable props as well, and two versions of a live betting option that has over 100 different live betting options per game and a live TV to watch the games right from your account.
In addition, Ace Per Head has a state of the art mobile website since almost 90% of the wagers done online are made from a smartphone. Everything is formatted to each mobile phone and has an easy to use touch screen that allows players to select a game, the amount they want to bet, and then confirm the wager with their password, which allows players to make wagers in seconds and then have a confirmation ticket number on each of their placed wagers.
Higher Hold Percentage
AcePerHead.com also has some of the sharpest lines in the industry with an average weekly hold percentage of 14% per week compared to the industry average of 5%. The reason Ace has a higher hold percentage is that they have more betting options than the average book which generates more volume in bets for each player. In addition, they move their lines very aggressively by utilizing the handful of sharp professional bettors in their system to move the line immediately and also increase the juice on lines when action is heavy on one side. This higher hold percentage directly leads to players losing more money on Ace compared to other sportsbook platforms, which is obviously to the advantage of any bookie using the service.
Top Promos
Ace Per Head has numerous initial startup promotions that can be taken advantage of such as up to 6 free weeks, a free customizable website option, 50% off for 5 weeks, or a 4 week in a row free promotion. With any of these options Ace allows new bookies to try out the site for 4 days and then depending on which promo they want, a deposit will be required on the fourth day, but the deposit will just be used in full to pay the player site fees.
Tales from the Front Line: The Biggest Wins in Sports Betting History
Over time, sports betting has become increasingly popular. Now that legalization is becoming more and more widespread, the action is increasing. Finding the right sports gambling platform to support your sportsbook, if you are an owner, is crucial so that you can take advantage of these trends. Even now, as the COVID-19 pandemic continues to run its course, you can put money down on a wide variety of college and professional sports leagues around the world. As a sportsbook owner, you can offer a wide variety of betting options. However, at times you have to pay out – and payout big – and AcePerHead.com can help you manage your payout systems. One example came this week when an MGM betting client chose the Los Angeles Dodgers to win Game 1 of the 2020 World Series – and made picks in each of the six games in the Copa Libertadores, a South American soccer tournament, putting down a $50 parlay. All of that bettor's choices paid off, and the bettor walked away with $128,995. Let's take a look at some of the biggest wins in the history of sports betting.
How did $50 turn into so much money?
If you run a seven-team parlay at even odds, you're facing about +9000 odds for the win. However, some of the legs on this parlay all had plus odds, and so these odds were +257900. In other words, they were about the same odds as Jerry Jones finally getting wise and bringing in football people to run the football side of the Dallas Cowboys.
This particular bettor made these wagers:
Los Angeles Dodgers (-161)
CSA (+135)
Delfin SC (ECU) (+525)
Santos (BRA) (+170)
Rampla Juniors (+145)
Tepatitlan de Morelos (+185)
Trujilianos (+475)
The Dodgers game turned into a laugher in the fourth inning, when Cody Bellinger hit a home run to break the game open – and the soccer matches all fell into place.
Other Top Sports Betting Wins
AcePerHead.com helps sportsbook owners manage their books on a platform that offers secure third-party payment systems. Let's look at some other wins that tested the financial limits of the sports betting platform that they used.
Before Week 15 of the 2015 regular season in the NFL, Tayla Polia had placed exactly one wager in her whole life. That week she made her second, putting down $5 on a 15-leg parlay that offered +2000000 odds. All of the legs paid off, and she walked home with $100,005 (including her initial outlay). Of those 15 picks, one was an over/under and the other 14 were against the spread. The last game to finish up featured the Carolina Panthers and the New York Giants. The Giants lost by three, so Tayla thought she had lost the whole thing – but they were five-point underdogs.
Rory McIlroy won his first British Open back in 2014. His father took advantage of the situation by cashing in on his son's glory. He'd actually placed the wager ten years earlier, putting down a 200-British-pound wager that his son (who was 15 years old at the time) would win the British Open before ten years had gone by. McIlroy won in the last year when the bet was still live, and his father collected approximately $130,000.
A story that predates online sports betting platform use involves a wager placed on Roger Federer. Almost ten years before Federer won his seventh title at Wimbledon, a gambler named Nicholas Newlife put down a bet to predict that win. However, Newlife passed away before he could collect his payout. In Newlife's will, all of his belongings were left to Oxfam, a charity that fights poverty. Newlife put down 1,500 British pounds at +6600 odds. The charity was able to turn in the winning ticket and bring home $155,000. The money was able to feed 10,000 families in West Africa for a month.
Can you imagine looking at a small boy – perhaps even your grandson – and thinking that he might become a professional athlete? Peter Edwards did just that; when he caught sight of his grandson as a toddler, he believed that his grandson, Harry Wilson, would represent Wales on the national soccer team. He put down a bet of 50 British pounds at +250000 odds and collected 125,000 pounds when his grandson took the field. That allowed him to retire early.
As a sportsbook owner, you could offer creative props like these – as well as parlays that extend multiple legs. The odds are extremely long in situations like this, which means that you are likely to collect every dime on the vast majority of those aggressive bets. Every now and then, though, fortune favors the bold, and you have to pay up.
Having a solid sports gambling platform like the one that AcePerHead.com gives you easy access to managing your betting options for your clients. It also allows you to adjust point spreads, moneylines, and other metrics if the action starts to get heavy in one direction. If you want to lay off some action so that you don't end up on the wrong end of a huge payout, you'll find colleagues on the platform who will take the bets for you, at least to an extent.
At AcePerHead.com, we have built a solid reputation for putting together sports gambling platforms for our client bookmakers to help them turn sports gambling from a hobby into a solid revenue stream. We have clients of all sizes, in terms of the number of gamblers they serve and the amount of money that flows through their business each week. We offer secure site hosting as well as design templates that you can use to customize your book.
Reach out to one of our sales specialists today. Ace Per Head looks forward to taking your sportsbook to the next level – and helping you move into the lifestyle that the successfully self-employed can enjoy.
So if you are looking for one of the most complete sportsbook software platforms in the market with some of the best initial startup promotions then look no further and call Ace Per Head at 1-800-909-5193 and get set up today so you can start making money as a bookie.