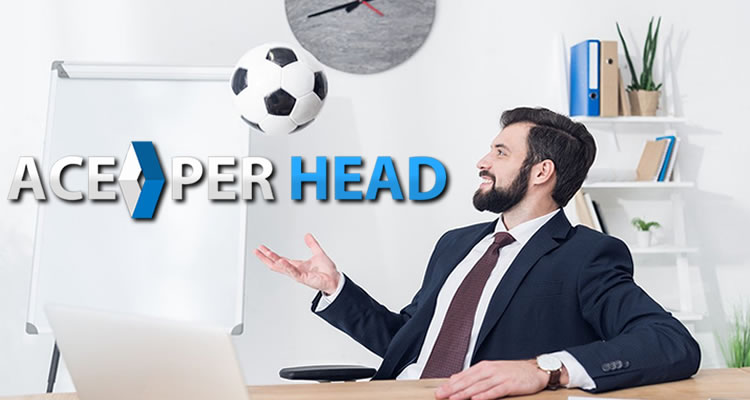 If you are looking to set up a sports betting business then the best way to be profitable and successful in the sportsbook business it to become a bookie and book action for people that want to bet. People who gamble always lose money over the long term, which is why the people that are most profitable in the sports betting business are the ones taking the action from gamblers.
Being a bookie means that you have people that want to bet with you on various sporting events, horse racing, or even virtual casino games. Whatever the players bet, means that you as the bookie would need the opposite team to win or cover in order to win the money from booking that wager.
How it Works?
For example, if the San Francisco 49ers are -3.5 against the Seattle Seahawks, and a player bets the 49ers -3.5, then you as the bookie will either need the Seahawks to win the game outright or for the 49ers to win the game by 3 or less points, for you as the bookie to win that wager placed against you. The more players you have and the more games they bet each day, then the more action you will have on various games. In addition, the more volume you receive in bets then the more money you will earn over the long term from players' overall losses.
Be the Bookie
The best way to become a bookie is by using one of the top pay per head companies in the industry. Pay per head companies provide a professional sportsbook website where they post thousands of sports betting options each day for players to wager on and then update all lines up to the second 24 hours a day. These companies provide an easy and complete tool to use that will enable you to become a sportsbook bookie in minutes.
One of the best pay per head companies is www.AcePerHead.com, and they are considered one of the best for a few reasons. They have more betting options than the average book and have sharper and faster moving lines than other books. Their average weekly hold percentage is 14% per week compared to the industry average of 5%. This simply means that if a player risked $1,000 in action during the week, then on average that player will lose $140 per week on Ace, compared to the other books where a player risking $1,000 per week will only lead to the player on average losing $50 per week.
Top PPH Service
In addition, Ace Per Head has American English speaking customer service representatives that have decades worth of experience and are easy to understand and quickly help bookies with any and all of their questions and requests. Also Ace spends a ton of money on technology, which allows them to offer a fully functioning mobile site that never goes down and prevents players from not being able to wager.
So if you are looking to be successful in the sports betting business then the best plan is to use one of the best pay per head companies in the business and book action directly through their website platform. Call Ace Per Head.com today at 1-800-909-5193 and get set up in 5 minutes over the phone, so you can start earning money each week from being a bookie.
Starting Sportsbook Business
Do you want to start your own sportsbook betting business? Learn everything you need to know about starting a sportsbook betting business with this handy guide.
Did you know that the most popular bookies make over $5 million per year?
Sports betting companies are becoming popular interests by many inspiring entrepreneurs. However, few know how to start one because the industry is unique compared to others. Without much sports knowledge, it's virtually impossible to start a successful sports betting company.
Understanding how to start a bookie business doesn't require much effort. Providing that you watch sports daily, you should be able to offer services that'll attract players to your company. Instead of offering products, the sportsbook business revolves around bets and nothing more.
"So how do I start a sportsbook business?" Read on to find out!
Create Goals and a Budget
Out of all the tips for starting a sportsbook betting business, one of the best tips is to outline your goals and create a budget. Both goals and a budget will prevent you from doing things that won't benefit the business and help you grow.
When creating goals, think about what you'd like to get from starting the business. For many bookies, money is the only thing they're concerned with. However, you may want to make satisfying customers of your goals. The more positive goals you have, the better chance you'll have of succeeding.
Creating a budget is also crucial because it'll ensure that you don't overspend. With a decent bankroll of anywhere between $10,000 to $15,000, you should have enough to purchase software and immediately start offering bets.
For those that don't have money readily available, a personal loan can be used. If you have a good credit score, you should be able to get enough to fund everything you need to start making money.
When making purchases, avoid getting anything that won't directly benefit the business. The main things your money should be going toward are the software, a computer (if needed), and winnings. Ensure that you save money after starting the business so that you can afford unexpected expenses.
Find a Good Sports Betting Platform
After outline goals and creating a budget, the next step is to find a sports betting platform. While this may not seem like a difficult task, you must look for a variety of things in a platform before investing in it.
A reliable sportsbook platform offers a plethora of features so that you can do things efficiently. If a platform doesn't offer many tools and 24/7 customer support, don't use it.
You need a platform that comes with many features because you'll be able to offer different types of bets to satisfy clients. Your sports betting software must be able to do things automatically, such as pay winnings, and accept various payment methods.
Understanding how pay-per-head works will also help you find a platform that has everything you need. If a PPH platform is expensive but offers few features, you'll know to continue looking for another.
Learn About Different Sports
While having sports knowledge may seem obvious, many beginner bookies invest in sports betting software without knowing anything about them. However, this is especially important when starting a sports betting business because you'll be responsible for creating the bets.
If you don't know anything about sports, you can't make bets that'll earn you money. You'll end up making bets that are either impossible to win or too easy. If the odds of winning a bet are impossible, no one will put money down. When they're too easy, you'll lose a ton of money.
In the beginning, stick to sports that you know about. While you won't be able to attract as many players, you can at least make reasonable bets that'll help you get started.
Keep updated with what's going on in the sport that you're interested in. This will require you to pay attention to stats, news updates, etc.
As you learn more about different sports, you can start offering them in your business. If you don't have the time to learn about them, you can work with someone else that does so you can maximize profits.
Build a Website
Aside from investing in sports betting software, the best way to start a sports betting business is to build a website. Your website is where players will go when they want to get involved with your business. Without one, you'll have no way of spreading brand awareness.
Building a website can be done by using a website builder or hiring a developer. However, a website builder is the cheaper option.
Using a website builder, you can choose from a variety of templates that'll help you include things for sports betting. You can get creative and come up with custom designs, though you'll need some web development experience to ensure that the site runs smoothly.
When it comes to building a site for a sports betting business, you'll want to focus on adding info that'll help a visitor find exactly what they're looking for. People don't stumble upon sports betting sites by accident, so they'll want to know how much you charge and what kind of betting is available
If you work with a developer, they can help you mention things that'll convince a player to join your service. They'll also create the site in a way that encourages visitors to interact with several pages, which will boost your site's SEO.
Aside from being the foundation of your sports betting business, a website will help you when creating advertisements. In your ads, you can redirect people to a landing page on your site that gets them interested in what you offer.
Advertise the Business
While learning how to create a sportsbook company, one of the main things you should focus on is how to advertise it. Today, advertising a company is simple because things like social media allow people to post ads within minutes.
Since you'll be focusing on attracting people from various locations, all of your ads can be digital. You can start by advertising on social media, which has over 3.5 billion daily users.
Some of the largest social media platforms – such as Facebook, Twitter, and Instagram – let you use several filters to target people. You can choose the age range, gender, and location of the people you want to advertise to.
All you need to post a social media ad is a photo or video and a link to your site. When launching a campaign, you can monitor how well an ad is performing by using the platform's analytics tools.
If you want to expand outside of social media, you can advertise on websites you think will attract bettors. You can also grow an email list by offerings newsletters and updates that add value to players.
Consider Making a Mobile Application
After you've started the business and have grown a player base, you should consider making a mobile application. Sports betting is often done via the computer, but making an app will let you reach more people.
You can connect the app to your sports betting platform to offer a seamless experience to players. Whenever they're on the go, they can make a bet or check statistics. This will make players feel more comfortable using your services because they'll have more control over how they gamble.
It's best to hire an app developer that's worked with other sports betting companies. This will ensure that you hire someone that can integrate all the features players will need to place bets.
Your app should offer everything that the website offers so that mobile players don't get excluded. As the mobile app market grows, you'll continue to gain more players.
Before making an app, keep in mind that you'll need to hire a team to manage it. If your sportsbook company is still small, wait until you've generated enough income to start hiring more people.
Start Your Sports Betting Business Today
Now that you know a variety of tips for starting a betting business, what's stopping you from starting one? With the advice from this article, you can start a sports betting company as soon as possible. All you must do is go through each of these steps.
Before starting the business, think about what kind of sportsbook software you'll use. This will help you find something that you can rely on so that you don't waste both time and money.
Contact Ace Per Head at 1-800-909-5193 today to find out how we can help you start your sportsbook betting company!